Do you've a great interest in horror movies and shows? Yes! So, you'll definitely like this article that contains 8 very scary horror games to play on your Android smartphone. Guys, if you ever wanted to go into a haunted house or at any horror place, these horror games will make you feel like you're inside the game.
After installing these games on your device, you'll feel yourself that these horror games are really made for brave Android users 🙂
8 Best Horror Games For Android Smartphones
So, what are you waiting for? Just get ready to dive into the ocean of extremely scary Android games for brave users. Oops, the ocean of Android games you'll find on Google play itself, but yes I've collected top 8 horror games from the ocean that I really enjoyed! Lets see:
1. Eyes – the horror game
Eyes – the horror game is very horrifying place where you'll really experience the fear. In this horror game, you need to search an old and abandoned house for collecting any valuables. But, you should be careful because numerous ghosts haunting that building! Don't worry, you're brave and can easily wander inside the haunted house.
Install this Game on Your Android Phone!
2. Horror Hospital 3D
As the name suggests, the game is all around a hospital and not a general hospital guys, it's full of ghosts and darkness. In fact, your mission in this game is to save your friends from the hospital and the only way to survive in hospital is your cellphone. You can find your way in the hospital darkness and ghosts attacks using your cellphone light. I'm just playing this game! When you're going to enter into the Horror Hospital?
3. Slendrina:The Cellar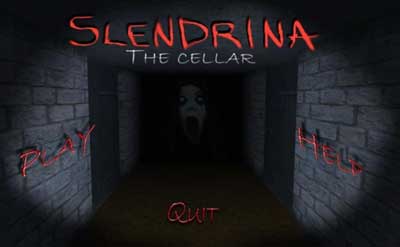 This is the most horror game depends on the story of Slendrina The Cellar. The most scary thing you should know about this game is that now she has become more evil than before and hates it when someone intruding on her territory. She will do anything to stop you. Whatever you do…..do not look back!
Find this Horror Game on Google Play
4. Horror Clown Pennywise
The Horror Clown Pennywise is a horror game for Android users in which your task is to save your friends from the evil Pennywise. You can use your mind to trick the evil by hiding, listening to your surroundings etc.
Get Horror Cloud Pennywise on Android
5. Haunted House HD
It's really very haunted place you may not seen ever before. This haunted house is full of ghosts, flickering lights, paranormal activity, and many other surprises just waiting to leap out at you! Now, you've to decide that are you ready to pay for this horror game or not because it is not free.
Buy Haunted House HD in Rs 123.34
6. Into the Dead
Have you ever heard about Zombies? This game enters you into the world of the zombie apocalypse where there are no second chances. You just need to keep moving as fast as you can, and protect yourself by any means necessary.
Liked it? Install it on Your Android
7. Evil Nun: Scary Horror Game Adventure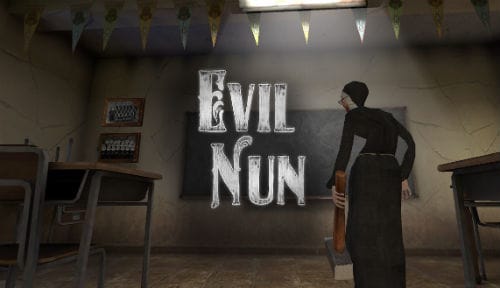 Evil Nun is a new horror game full of mystery and survival in a school guarded by a scary evil nun that can hear any noise. In the game, horror and death are after you, evil nun will kill you if she finds you and the adventure escape will have finished. You need to hide somewhere, inside or outside the school.
Install This App From Google Play
8. Horrorfield – Multiplayer Survival Horror Game
Horrorfield is a multiplayer survival horror game that you can play with others in real time. Who will get caught and sacrificed by the angry butcher, and who will escape and stay alive? It's all up to you.
Install Horrorfield from Play Store
I found these most horrific games on Google Play. So, if you're brave Android user, then you'll definitely like these horror games and indeed that they are really very scary.
More Games: Chhota Bheem Android Games For Kids
I will be more happy if you will share this article and give your feedback that which one you liked very much 🙂