You would know that files bigger than 16 MB are not allowed to be sent via WhatsApp. So, it should be impossible to send movies and heavy files up to 1 GB via WhatsApp.
Right?
Actually, NO as it's 100% possible to send out movies and heavy files even up to 1 GB via WhatsApp messenger.
All you need to install an app called "WhatsTools" in your device and that will let you send files up to 1 GB via WhatsApp.
In one of my previous article I was shared an app "WhatsApp Video Optimizer" for Windows for users which lets you send files more than 16 MB via WhatsApp. However this app optimizes the videos or files to make them acceptable by WhatsApp.
How to Send Heavy Files up to 1 GB Via WhatsApp
Now, I will guide you how to send movies and heavy files of up to 1 GB via WhatsApp using WhatsTools app.
So, first of all, install WhatsTools Android app in your device. Once the app is installed in your device, you need to connect with Google Drive. So, as soon as it will tap on Get Started button, it will ask you to choose your Google Account will automatically sync with Google Drive.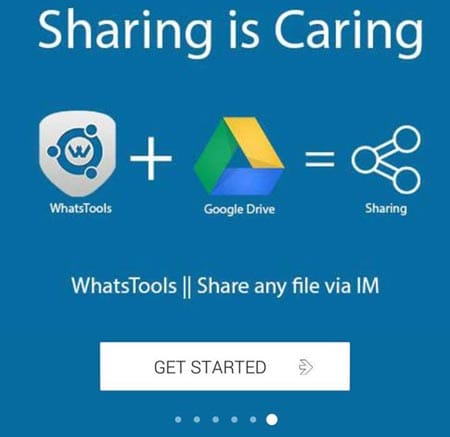 After that you need to turn on the service. To turn it on, tap on Turn On Service after connecting to Google Drive and it will reach you to Accessibility Settings where you need to turn on WhatsTools service.
After turning it on you will be able to send heavy files up to 1 GB using this app via any instant messenger like WhatsApp.
To send a file, just tap on + (plus) button choose the file you want to send out, and then tap on Share button.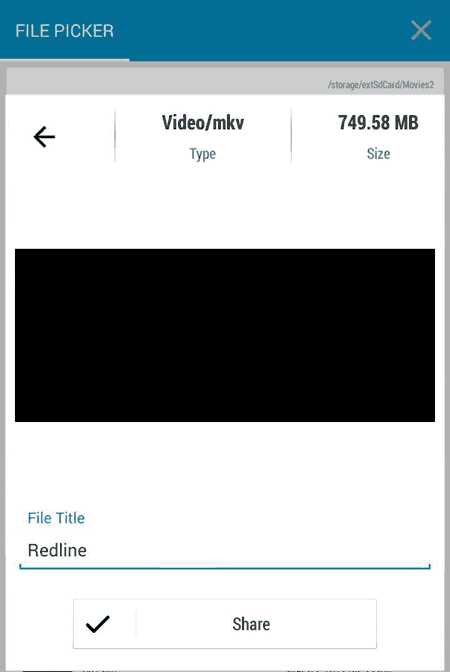 Now, it will ask you choose the medium via you're willing to send the file. Tab on WhatsApp and then choose the contact to whom you want to send the file.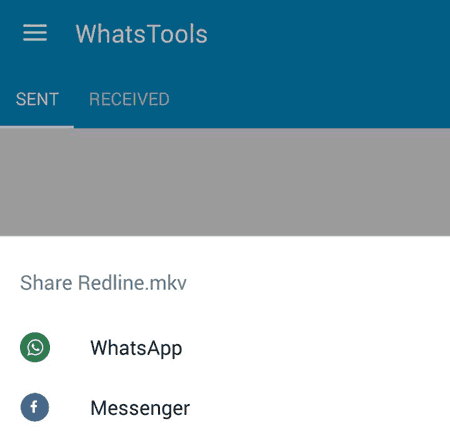 Or you can directly send any movie or heavy file up to 1 GB from WhatsApp app. Just open any contact in WhatsApp and as usual tap on Attachment Icon. As soon as you will tap on this icon, WhatsTools app will show you notification to send file, and finally choose any file and send easily up to 1 GB.
Further Reading:
That's all. The file will be sent in form a link that receiver can open with any browser and download the file in his/her device without any hassle.