If you are an iPhone user, then you must know that you can't sync your phone with more than one computer. Usually, when you try to sync your iPhone from other computer then iTunes gives you a warning of removing your whole data.
So, this is the biggest problem with iOS devices and most of us are bothering from this issue. But, we also know that there is always a tricky method available for every difficult task in the world. So, the same case is here. Today, I'm going to tell you a simple and awesome trick by which you'll be able to sync your iPhone with two or more computers without losing your data.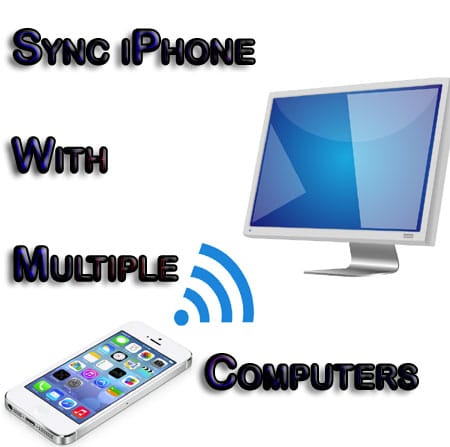 Now, without taking your more time, I just move on to the required steps to learn, how to sync iPhone with multiple computers without losing data.
Here's the steps involved:
STEP 1: First of all, connect your iPhone with your usual computer in which you ever syncs it.
STEP 2: Now, Select the option for "Manually manage music and videos" from the front page.
STEP 3: Now, find the iTunes folder in synced computer and copy it in your Pen-drive.
Note: Mainly iTunes Folder is found in the Music folder of the personal computers.
STEP 4: Now, copy this iTunes Folder to another computer (you want sync device with) at the same location.
Note: If there is already an iTunes folder available, then replace it with the new.
More: How To Type in Hindi on Your iPhone
That's all, after doing so, you'll be able to copy album art, multimedia files, and playlist on that PC. After that, whenever you'll try to connect the iPhone with PC, it will run successfully.