Taking screenshot in Windows computer is very easy task as there is a built in button (prt sc) is provided on the keyboard and lots of screen recording software also available for capturing your Windows screen but how do you make GIFs of your Windows screen? Don't you make? Is this because you don't know how? Don't worry friend, let me tell you how easily you can capture the screen in your Windows PC for a few seconds and save that running clip as .gif, i.e in GIF format.
However, there is no inbuilt feature in Windows laptops or computers to create GIFs by capturing screen but I tell you an external method to do so and is absolutely free. Yes guys, you can absolutely free make GIFs in your Windows PC by capturing screen anytime you want. All you need to download a lightweight and popular software called Gyazo, and it will let you capture the GIFs in your Windows computer.
Read: How to Make GIFs from YouTube Videos For Free
Well, it is available for different operating systems like MAC, Linux etc. but I used it in my Windows 7 laptop and that's why providing this guide for Windows users.
How to Make GIFs by Capturing Windows Screen
Here's how I make GIFs of my Windows laptop screen absolutely free. I will tell you the complete procedure from downloading Gyazo to its using guide. Have a look on the following steps: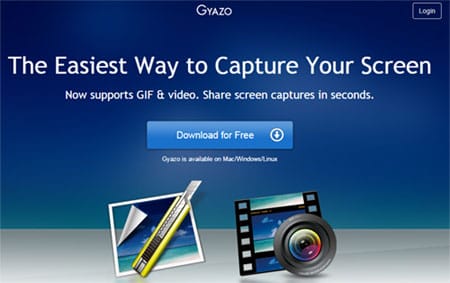 After installing, you will see two icons on your desktop named Gyazo and Gyazo GIF. Gyazo icon is for taking screenshot and Gyazo GIF for captuing GIF of screen. So, click on Gyazo GIF icon and select the area for capturing GIF.
As you can see in the above picture, the selected area will be captured as GIF and after capturing it will open in the browser window. So, in the browser, right click on the GIF and click on Save image as and it will be saved as .gif in your computer.
That's it, you can use your GIFs created with Gyazo anywhere you want. Gyazo is free to use and even didn't append any watermark of their logo or anything else. I also use this software on my Windows desktop for creating GIFs to publish on social media and my website.
Further Reading: How to Make GIFs from Android Phone Camera
I hope you will like this software for making GIFs by capturing your Windows screen. Also drop your comments about how did you find this article!