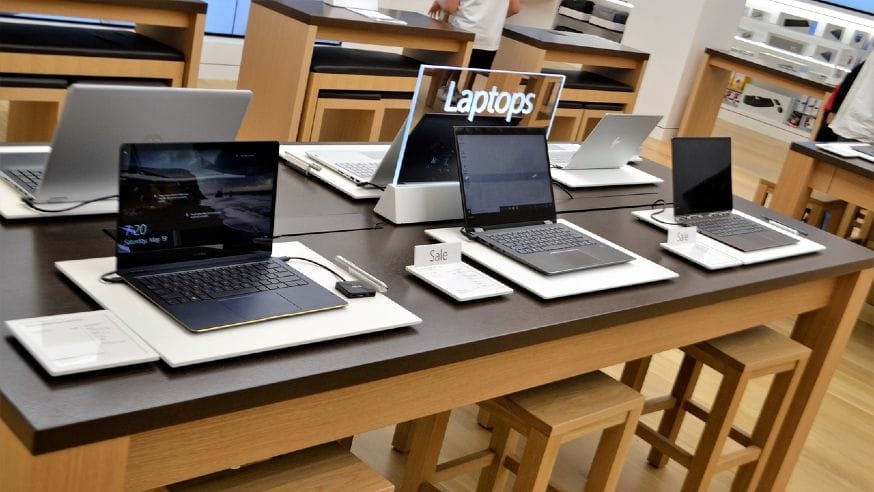 In this day and age, laptops have become essential because of the increasing demand of the mobile workforce. At present, it has become a necessity rather than a luxury to own a laptop. Since it's very difficult to carry desktop PCs in a traveling scenario, people tend to buy laptops for their Business as well as for personal use.
Everyone is well aware of what a laptop can do and what kind of laptop is the perfect choice for them but many times, in an expression of ignorance, most of us can't differentiate between business and personal laptops.
To clear out the difference between business laptops and personal laptops, here are some points that can help you.
But before digging into it let's first understand who are the users of business and personal laptops:
Personal Laptop Users
This is a very typical person who doesn't do much with their computer. They check emails and browse the web. Some light word processing and presentations are all they need to use their computer for.
The laptops they may have owned or presently own are working fine, so all they want is a newer, updated version to give them a different look, an updated processor that does the same basic work, and maybe a few bells and whistles but nothing too flamboyant.
Business Laptops Users
Now let's consider the individual or business corporation that goes out and buys the best of the best laptops. They have no use for cheap laptops; they need reliability. Every hour spent screwing with a broken laptop will equal a loss of money. Businesses can't afford to have their staff tinkering with and breaking cheap unreliable laptops.
The Main differences Between Business and Personal Laptops
We will be differentiating the business laptops and personal laptops based on performance, specifications, technology, and design.
1. Durability, Functionality, Design, and Battery life
Business laptops are designed with the given needs and specifications of a business. Their main idea is to provide power, quality, and durability along with reliable efficiency and usability to take things done on their business laptops without any hassles.
They give more life and power than other models as their hardware options are cutting-edge. Business laptops are built to last. They have stronger hinges and more durable materials, designed to handle bumps and knocks in transit.
On top of that, they have higher-grade components like Intel's latest and top-generation processors.
Big companies like IBM, Lenovo, and Microsoft focus on optimizing business laptops for many hours of battery use. The battery life is stunning and has surpassed the previous generation of laptops, and users can access a number of business tools with just one device.
On the other hand, the value for money personal laptops' promise is at odds with the level of features they have, typically having a shorter lifespan, with more planned obsolescence.
You do not need a business laptop if you only plan to do basic web browsing and other similar chores. If you work on a lot of data in real-time and require a long-lasting performance machine, then it may be worth skipping the home laptops.
2. Additional Specs and Multitasking Abilities
Business laptops often have extra features that make life easier for business folks, all while looking professional enough to take into presentations.
Think of your laptop as a workhorse. You need it to be something that can handle large workloads without hiccups and delays. Thankfully, business laptops come with many special features that make them better at handling multiple tasks at once.
Unlike personal laptop users, business laptop users want to have more than just a portable device that can do some word processing. Also, Business laptops come integrated with tools to keep your work safe and secure. This helps you concentrate on achieving your goals.
Personal laptops are designed primarily for casual users. That means they have a lot of preinstalled bloatware and other useless components that increase the disk space. Personal home laptops are made for consumers looking to have a normal laptop on a limited budget.
3. Inconvenience-free Warranty and Servicing
Business laptops are made to last long in the corporate atmosphere. These machines are usually used by employees who are doing various levels of specialized work but usually come with the highest warranty period, usually three years.
Manufacturers make them easier to service — because they understand that business users usually work in a corporate environment where their laptops might need servicing. Plus, manufacturers have specific instructions on how to service them.
On the contrary, personal laptops require don't come with that high-end servicing facilities. Most personal laptops come with only 1 year of service however, most companies allow you to extend the service period.
4. Full Function Keyboard with Ergonomic Design
Most laptops have a wide touchpad that requires you to drag your finger across the whole pad to click when used with your finger. This is less accurate and takes longer than using a mouse.
If you're using a personal laptop, you probably don't have the option of pointing with an external mouse. On the other hand, Business laptops have better built-in touchpads and discrete buttons around the pad itself.
This way, you can navigate and operate the pointer with great accuracy and convenience without having to drag it all over the place. For example, The Lenovo ThinkPad Edge E570 notebook computer has a famous red TrackPoint navigation center button that smoothly enables navigation.
5. Keyboard Quality & Typing Ability
The mouse and keyboard of business laptops and personal laptops are engineered to match the needs of their users.
When laptop owners hear the phrase "business laptops", they typically think about their better keyboard quality, longer-lasting battery life, and apparent ruggedness. However, three fairly notable features really do make business model laptops stand out.
They have a tactile response and a snappy response. This means that you can touch-type efficiently, without looking at the keyboard and you will not make mistakes.
On the contrary, The key travel on consumer laptops tends to be shorter, making the keys harder to use. It's tough to use them accurately, resulting in low productivity.
6. Price Variations
As there're lots of differences between the features of business and personal laptops so the price variation is a common thing. You might find a lot of price variations between these two kinds of laptops.
Business laptops are even more expensive than those of personal laptop models, especially if you intend to buy them from a reputable store that deals only with laptops for businesses.
When it comes to finding the perfect laptop, you should first consider your budget. Having a laptop for Business doesn't come cheap. You can find laptops for work in the market, but if you're looking for something that will be powerful enough to get your work done in no time, then you must make sure that you're getting the best one that fits your budget and satisfaction level.
Final Verdict
However, in the end, it all comes down to your needs and budget, but if you love to travel, then Business laptops are designed to be used while traveling, but consumer models tend to break more often.
If you're looking for a new computer for work, a business laptop is the best choice. Business laptops include more memory, better battery life, and a faster processor than personal laptops.