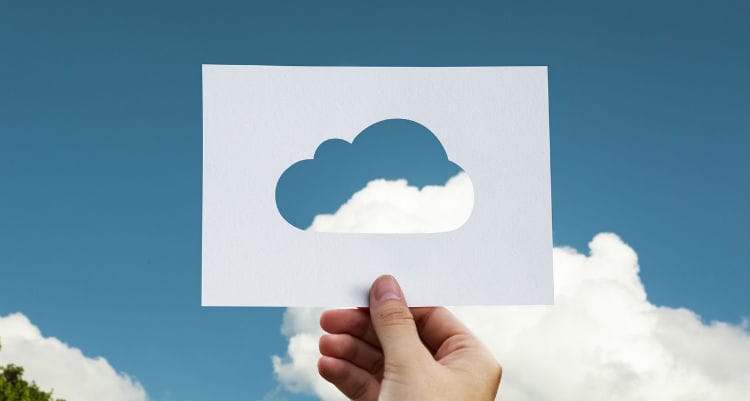 I can understand why are you looking for cloud-based online presentation tools, because of its lots of facilities such as creating presentations online, anytime, anywhere, and editing on the go with any device, right?
I can easily pay for all these facilities delivered by an online presentation tool but if their cost doesn't meet your budget, you can use the following cloud-based presentation tools which you can use for free, without paying a single penny.
So, this article is dedicated to all those people who highly need an online presentation tool but can't pay for it. Therefore, here I listed the top 10 free cloud-based online presentation tools for all those people. You will definitely succeed to wow your audience with these free cloud-based presentation tools.
Top 10 Free Cloud-Based Online Presentation Tools
Sway is my favorite online presentation tool because it is developed by Microsoft. Here, users can not only create presentations but also Word document files, Excel documents, OneNote, and Office Documents. So, I think it will be a great option for everybody who is looking for a free and best online presentation tool.
Prezi is a cloud-based presentation tool, meaning you can present from your browser, desktop, iPad, iPhone, or Android device and always have the latest version of your work at your fingertips. It lets you create or edit your presentations on the go and auto-sync across all your devices with ease.
Prezi comes with different subscription plans such as Public, Enjoy ($6/month), Pro ($14/month), and Teams (price based on your need). However, the Public subscription plan is absolutely free to use and this is the reason I listed it here.
emaze is the next generation of online presentation software. It lets you simply select any of its professionally designed free presentation templates to easily create an amazing visual experience for your audience. emaze features a proprietary state of the art HTML5 presentation maker that will create the slideshows, video presentations, and even 3D presentations that you always dreamed of.
Visme is a popular content creation tool where you can create free PowerPoint, infographics, printables, social media graphics, and much more. Not only you can upload your pre-made presentations but also you can create a fresh presentation online on Visme.
For creating online presentations on Visme, firstly you will have to sign in with a Visme account. Or if you don't have an account yet on Visme, you will need to sign up first and then log in to start creating your presentations online very beautifully.
Google's Online Presentation tool looks like Microsoft PowerPoint and lets you create online presentations anywhere, on the go. You can also import your PowerPoint presentations or create your new one.
To create your first presentation with this cloud-based Google Presentation tool, visit the link above and sign in with your Google account. After sign in, as soon as you will click on the + (plus) button, it will move you to the presentation tool where you can select a template and start creating your presentations on Google slides.
Zoho Show is an online presentation tool that can be used by anyone with a Zoho account. You can use Zoho Show to create presentations and access them from anywhere using a browser and an Internet connection. It is really one of the best cloud-based online presentation tools.
AuthorStream lets you do more with your presentations. Just upload your PowerPoint presentation and do more with it. You can either use the AuthorStream app online or offline on your desktop. If you wanna use AuthorStream web app for editing your presentations, then all you need to visit the site, sign in with your Facebook account, add your presentations and edit them anytime, on the go without any hassle.
Canva is an easy-to-use, drag-and-drop design platform that lets you create your presentations online free of cost. Here you'll find a stunning collection of high-quality templates from business-themed to keynote styled perfectly for delivering reports, performance reviews, and sales presentations to lectures and how-tos.
myBrainshark is a great platform for creating cloud-based online video presentations and share them with ease! It is the best way to promote yourself very creatively on the web.
To create video presentations with this online presentation tool, firstly you will be needed to sign up for an account and then after signing in to your account, upload a PowerPoint or other file to create a video presentation, then add your voice using a telephone, microphone, or mp3s. It's that simple!
Adobe Spark offers you the tools where you can create and publish your presentations or document files online and share them via a link to your friends or on social media. Adobe Spark's online presentation maker is free and easy to use so even beginners can make better presentations using the tool.
So, these are the top 10 cloud-based online presentation tools where you can create and edit your presentations online, on the go, and of course for free.