Every human has a great visual ability to see charts, patterns and trends more quickly. So, if you're thinking to write a report, any case study or any other type of information that may be complex, then infographics are the best way to visually represent your information so that user can read it more quickly and clearly.
If you're thinking to represent your information in form of infographic but not getting any place to do it free of cost, this article will show off top 5 web tools to create free infographics online.
Infographics can be used for wide range of purposes such as in business, you can create infographics for marketing, client presentations and report showing and for anything you want to display in visual and graphical form.
Gone are the days when you need to have an entire graphics team to create infographics. In today's era, if you've your data and information, you can create the inforgraphics yourself in couple of minutes by using some of the free online tools.
Recommended Posts:
Free Tools to Create Stunning Infographics Online
I've compiled a list of 6 best web tools to create free infographics online. Let me know, which one you find perfect for your work:
easel.ly is the best option to create and share your visual ideas in form of infographics. According to easel.ly, they have 500,000 users who have created 700,000 infographics!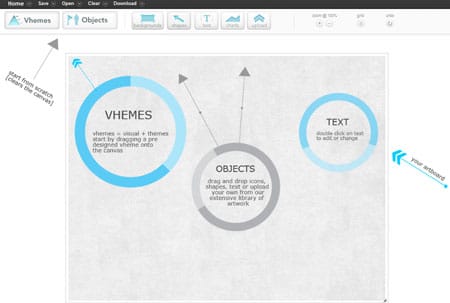 It contains, many creative start up templates on various topics to get started without any hassle. You can also use a blank template to create infographic according to your need.
Finally, after creating your infographic, you can simply download it in low, quality, high quality or in PDF format. Due to any reason, if your infographic remains incomplete and you need to go somewhere urgently, you can save it by logging in to easel.ly account or by log in with Facebook or Google account.
Piktochart is another online infographics making service that I liked very much. To start creating infographic with Piktochart, first you will have to log in to Piktochart either with your Piktochart account or Facebook or Google account.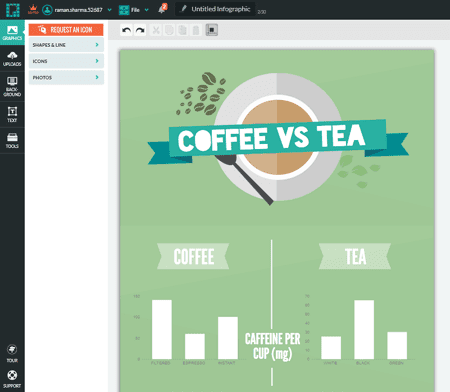 After log in, you will find some free Pikto templates and lots of pro templates that are only for premium users. As you're going to create infographics free of cost, you can use only free templates to design your infographics.
Moreover, it also enables you to choose the infographic format you would like to create such as report, banner or presentation. According to the format, you can choose the relevant template for your work. After completing your infographic, you can download it on your PC either in form of JPG or PNG. Only premium users can download infographic as PDF.
Visme is another free and premium online tool to create infographics very amazingly. However, its free version has some limitations but still you will feel like a premium online tool to create infographics.
As soon as you visit Visme, it will ask you to sign up first. In case if you don't wanna sign up with Visme, just log in with your Facebook account. After log in, you will find numerous templates for creating presentations, infographics and banner ads free of cost.
Visme provides the most flexible editor to present your information more clearly and visually. As of easel.ly you can save your infographic to your account and log in again whenever you've time to complete it.
Free users of Visme can share the inf0graphic to social media as a link to Visme, get the code to embed the infographic to any website or blog, or even download the infographic as JPG image format to upload it anywhere you want. Honestly, downloading infographic as PDF and HTML is only available for premium users.
Canva can also be used free for creating infographics online for different. It provides very flexible and cool editor to create your infographics. First of all, as you visit Canva, you will have to log in either with Canva account or with your Facebook account.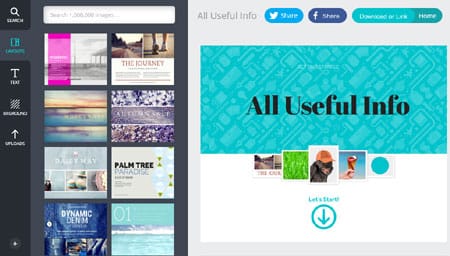 As soon as you will be logged in to Canva, you'll be rediredted to the editor itself and you'll find lots of creative layouts or templates for creating infographic. You just need to choose a perfect template according to your work and insert all the information in the template.
After completing the infographic, you can share it on social media for free, but for a fresh download you'll have to pay for it. Nonetheless, you can download the watermarked copy of your infographic.
Visual.ly is a platform that seamlessly connects designers, journalists, animators and developers with clients to create visual content that rises above the noise.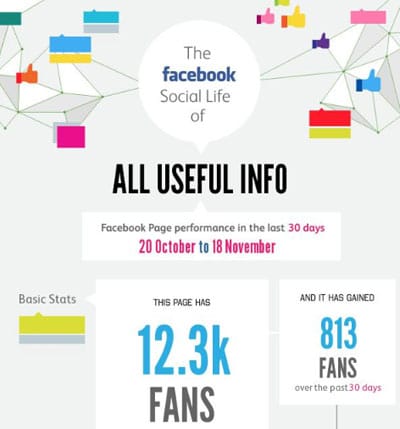 If you've information or data in your hands and you're thinking to represent the same in infographic for free by using visual.ly, it's not possible for now. However, visual.ly provides many services such as creating infographics, presentations, videos and other campaigns but none of these are free.
I listed it as a free infographic tool just because it creates the interesting infographics automatically by gathering information from your different accounts such as Facebook, Google account etc. It means, it can create the infographic of your Facebook page's insights automatically by logging in to your Facebook account, infographic of Google Analytics report by logging to your Google account and the main thing is that you don't need to do anything, as soon as you click on Create button, it will gather the information from your relevant account and create the infographic automatically in seconds.
Further Reading:
Conclusion
All the above infographic tools enable you to download your created infographics free of cost. But, if these free tools don't suit your requirement, you can go for a premium service. There are lots of premium tools to create infographics online such as infogr.am etc.
In the above list of free tools to create infographics online, the first four gives the free service without any hassle but the last one i.e, Visual.ly is almost premium but it creates a few infographics for you free of cost that are very interesting and useful.