Are you searching for the best online HTML editors with preview? Then, this article will be helpful for you. Because, in this post I'm going to provide top 4 free real-time online HTML editors with preview.
As we all know that Notepad is one of the easiest and accessible offline HTML editor but it doesn't show the preview of your coding. To compile Notepad HTML file, you have to open it on a browser.
Real-Time HTML Editors Online With Preview
Now, here's the list of 4 best online HTML editors that also gives the real time online preview of your HTML. So, have a look on the list:
1. ONLINEHTMLEDITOR.NET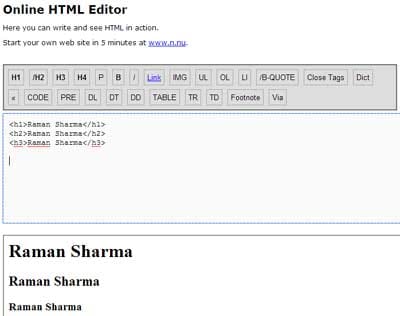 OnlineHTMLEditor.Net is a free online HTML editor that provides the real time preview of the HTML entered by user. So, it's very easy to use and anybody can practical with HTML tags here. On the other hand if you're doing some instant HTML change in your site, then before modifying you can check it out here.
2. SCRATCHPAD.IO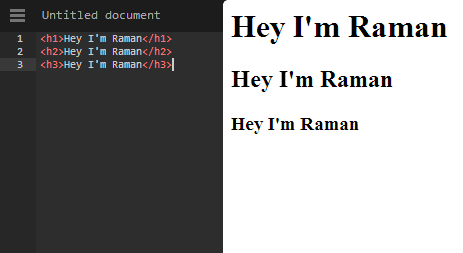 Scratchpad.io is an online real time HTML and CSS editor. So, you can also test any CSS file here to find out whether it is working or not. On reaching the website, you'll find an untitled document. You need to edit it and create your own together with looking its preview as well.
3. HTMLINSTANT.COM

It is another real time HTML editor that works online. You can see real time previews of your HTML tags. It is similar as the above two online editors and I can't recommend you this individually because all of them are fabulous.
4. CSSIZER.COM

CSSIZER.Com is a real time CSS and HTML editor that helps you to design a complete static web page. It enables you to write or paste in your HTML ans view the result. On the other hand, you can also write your CSS to stylish the web page.
Further Reading:
These all are the best online HTML editors for you that provides the real time previews together with writing each and every line of code.