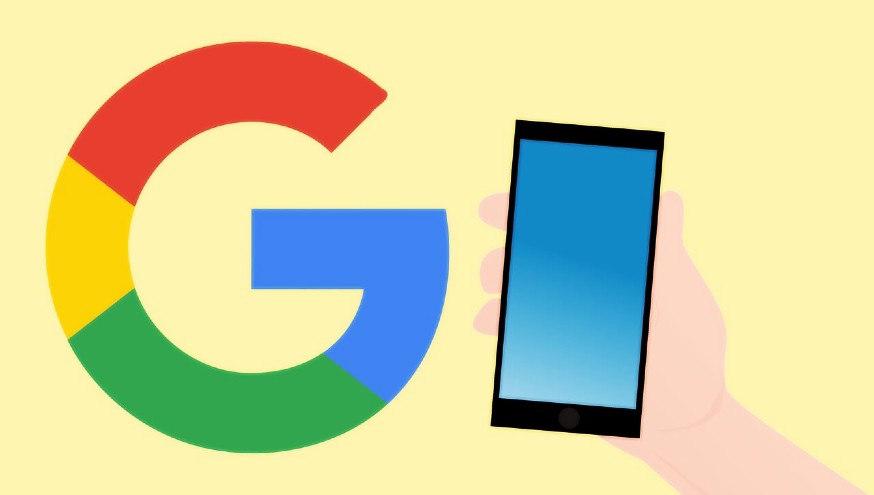 Are you unable to figure out how to delete all your private photos from the corners of the internet? I understand how intimidating it is to see our private photos on the web. In this digital world, it's very important to secure your privacy, especially with Google searches where thousands of people can access your pictures and videos. This article will guide you on how to remove personal images from Google search results in no time.
However, Google keeps launching some helpful tools to delete our personal information from search results, like Results About You. This tool helps users to keep tracking their personal information on Google and manage it. But, this tool is not available across the world so far except for the USA.
Meanwhile, until this tool comes to us, there are many other ways by which we can delete pictures from Google searches, including personal images. In this blog post, I merged all the possible methods in one place so that you do not need to worry about how to remove personal images from Google search results. Let's explore those methods and try to remove your personal images from Google searches.
How to Remove Personal Images From Google Search?
The web is quite a tricky place, isn't it? However, deleting personal images from Google searches is neither a complicated nor an easy process. Anyways, if you wish to let your every personal photo removed from Google Search, you must try out the methods provided in this article below.
1. Ask the Image Publisher to Remove the Image
Here is how to delete photos from Google search in the fastest way possible, i.e., asking the image publisher to remove your photo. Contacting the image publisher directly is an effective method for removing your personal image from the internet.
However, this process has two scenarios: one where your image is found on a website, and the other where it is posted on social media platforms and shown in Google searches. Here are the ways to directly communicate with the image publisher in both cases:
Case 1: Photo Published on a Website
If you discover your picture on a website through a Google search then you should immediately go to that website. After landing on the website, try to find the contact information of the website owner or administrator (refer to the Contact page of the website). Try to find their email address, phone number, or contact form. You can also contact them via social media platforms that are associated with the website.
Do not forget to cross-check the relevant contact information before composing a polite message to the website owner. Explain to them that you have found your personal image on their site and request them to remove it. For more clarity, try to provide with all the specific details about the image, such as its location on the website. After all, this can help the website owner locate and remove it more efficiently.
Note: It's essential to be patient and give the website owner some time to respond to your request and take action. Response times can vary depending on the website's size and resources, so maintaining patience is crucial during this process.
Case 2: Photo Published on Social Media Platforms
If you found your pictures on any social media platforms such as Facebook, Instagram, Twitter, or others, the procedure is slightly different from the website one.
First of all, identify the specific social media handle or account where you found your picture posted. To request the removal of the image, you can use the direct messaging (DM) feature available on most social media platforms. Locate the option to send a private message to the account holder.
Do not forget to be courteous while messaging and explain to them about your personal image on their account. Request them to remove the image and provide any relevant details to help them identify the specific image in question.
In case of not getting a proper response or not removing the photos, use another option for personal image removal, which is to report content for violations, including privacy concerns on social media that your image is being used inappropriately.
2. Ask the Website Hosting To Remove Your Image
In case of no or uncooperative response from the owner or if you are unable to find relevant contact information, you can contact the hosting service of that individual website as a next step. So, for that, you will have to find out the hosting company of the website. For this process, you can use WHOIS lookup tools to find information about the website's hosting provider.
After your research, try to reach out to the hosting service by contacting their support. You may find their contact information on their website or through a support ticket system. Most hosting companies have emails like [email protected] for such purposes.
Explain the exact problem you are facing on the website hosted on their platform. You can also mention that you have already tried to contact the website owner to remove the image but received no response or cooperation.
Convince the hosting service to help you by taking action to remove the image from their server. In general, the hosting services take action fast as they have policies for such kinds of issues and they may take immediate action if they find a legitimate reason for image removal, such as privacy concerns.
3. Directly Report the Search Result About Your Image
This process involves informing Google directly about the specific page or URL that displayed your picture without your permission. In this method, Google will take appropriate action to remove it from their search results.
Step 1. For directly reporting the search page where your private image is showing, start by clicking on the right-side menu bar (three dots on the page).
Step 2. After clicking on the menu, select the Report This Result option.
Step 3. Now, describe your concern with the image on the website clearly. And then click on the Next button.
Step 4. Now, add the screenshot of the search result and finally click on the Send button.
Note: After you submit the form, Google's team will review the complaint and take the necessary actions accordingly. Google will process your request. The time it takes for Google to review and respond to requests may vary.
4. Request To Remove Outdated Content
Google offers a specific form for requesting the removal of outdated content from its search results that includes any outdated information about yourself or your content. Here is how you can request Google to remove outdated content:
Step 1. Open the form for Removing Outdated Content into your web browser.
Step 2. Sign in using your credentials if you already have a Google account. If not, you will need to create a Google account to access the Search Console.
Step 3. Tap on the "New Request" button to start the process of removing outdated content.
Step 4. Now, choose the image section and enter the Image URL under the Enter 'Copy link address' URL from the image search results option there. After entering the URL, tap on the Submit button.
Your request to remove the image from the Google search has been submitted. Have patience with Google's response to your removal request. This investigative process from Google will take some time to let you know on the same page. Where did you start to fill out this form?
5. Fill the Google's Content Removal Form
Google Content form will allow you to pick the specific content consisting of your private pictures to get deleted. After the successful submission of this form, Google's team starts revising your complaint and takes further action toward the content deletion.
Step 1. Go to Google's content removal form in your web browser.
Step 2. After clicking on the link, Google will ask you why you are removing that content. You must choose the reason.
Later, Google will ask you to provide you with some additional information according to the option you have selected. In our case, we have selected the reason for having personal information. If you select the same, you will follow the same steps. Otherwise, follow the instructions that you get.
Step 3. Select the personal information type that the image has and provide additional information accordingly.
Step 4. Now, provide all the required info, starting with your name and email address in the appropriate fields. This information will be used by Google to communicate with you regarding the request.
Apart from the contact information, there are three boxes under the Content Information section. In the first box the image URL. In the second box, enter the page URL, which has this image. The third one has to be filled with keywords on which the page is shown in Google search results. Afterward, attach the page screenshot and add some additional information like why you are removing this image.
Step 5. Checkmark the confirm submission and click on the Submit button.
Your request has been submitted. You can get confirmation through the mail from Google. After reviewing your request, you will be updated through the mail only.
Important Note: Google's content removal process is subject to its policies and guidelines. Google will review your request and determine whether it complies with their requirements for content removal.
Bonus Point: Use Your Twitter Account
Want to know another easiest method to remove personal images from Google search that needs no filling of any form or raising any complaint? Well, here's how to delete photos from Google search more easily using Twitter. Yes, you heard it right, your Twitter account might help you to clear up this issue without making any effort.
You can use your Twitter Account directly instead of using conventional methods like emails or contact forms. Even with your Twitter account, you can reach out to Google Support. We all know, Google has several official Twitter handles and accounts for various services and products. So, try composing a tweet and mentioning these official handles in your tweet.
Explain your concern in your tweet politely to Google for your Google search image removal. Also, do not forget to mention that the image is related to you and provide any relevant details to help them locate and identify the image. If you get a good number of followers on Twitter it can benefit you more in this case. After all, if your tweet gains publicity and gets retweeted or liked by your followers, it may catch the attention of the Google Support team.
Conclusion
Google made it easy these days to raise your against your private content removal on Google search and will raise the bar in the future. However, every method we explained in this guide will surely help you in dealing with your Google search image removal and I hope you will never face issues in removing any of your personal pictures from Google search results. After all, your privacy is all that matters.