For your information let me tell you that I've already published an article related to this topic that says – how to hide photos from Android gallery and the best thing about that article is that you can hide your photos very simply even without using any app. But if you don't feel any problem in installing Android applications and eagerly searching for some apps to hide photos from phone gallery, then this article will finish your search. In fact, here I listed 6 best Android apps to hide photos from your phone gallery. So, how eager you're now to know about these apps?
Continue reading this article to know about these 6 Android apps to easily hide photos from your phone gallery. Here's the list of these Android apps:
It is free Android app that helps you hide photos from your phone gallery. Vaulty has a very simple user interface to hide and password protect pictures and videos from phone gallery. So, relax when you hand your phone to your friend, coworker or relative knowing that your private media is safely hidden.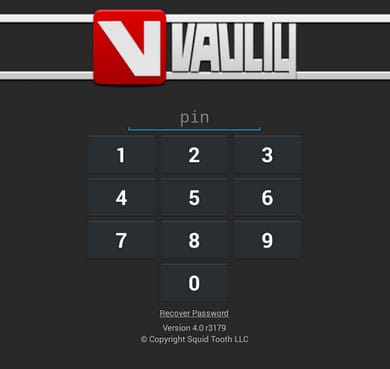 Now let me tell you that how can you hide your photos and other media using Hide Pictures in Vaulty app. Actually, this app provides its own hidden and password protected gallery named Vaulty and you just have to move your photos and other media to vaulty's hidden gallery to hide them all.
To move photos and other media files to vaulty gallery, you need to select photo thumbnails and tap on share button and then tap on Vaulty icon to move them to vaulty gallery. OR Select photo thumbnails and tap on lock icon to hide your data. That's it!
As the name suggests, this app also locks the photos and other media files in your phone gallery to protect them from others. So, you can easily hide your photos and videos from the Android gallery.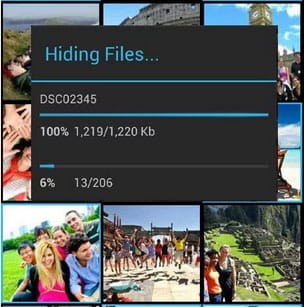 The app is one of the most popular apps in the world and is one of the top 10 apps sold on Google Market. However, I've linked the lite or free version of this app.
KeepSafe hides and keep your personal photos and videos private by locking them behind an easy-to-use PIN pad. You can vanish your selected pictures from the public phone gallery very easily using this app.
The best thing about this application is that it doesn't lock your whole phone gallery instead just hides the selected photos from public gallery and stores into a special gallery or vault. There are many features of KeepSafe Vault Android app including Slideshow, Rotate, Zoom, unhide anytime and share pictures.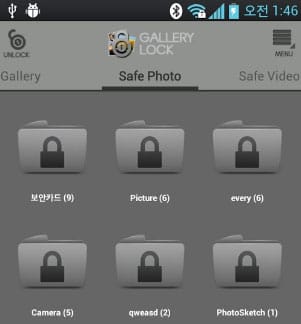 You can easily hide all your personal data in your phone gallery from everybody by password protecting it using this fantastic Android app. This app supports English as well as Japanese, Korean and Arabic language. So, you can fearlessly download and hide any of your favorite photo from web page into your phone.
Secure Gallery (Hide pictures & videos) can hide or lock pictures and videos for protection of your privacy using a password or pattern! Why don't you start to hide pictures and videos with 'Secure Gallery' and keep your privacy safe now?
It has many more interesting features such as friendly user interface, unhide pictures and videos anytime you want, slideshow support, stealth mode support and more. The best thing is that all of these features are provided with this app absolutely free.
It is the free version of Gallery Lock Pro Android app. Its pro version is available on Google Play at Rs 255.82 with some extra ordinary features.  With the help of this app you can hide pictures and videos from your phone gallery. It has many features include Beautiful designs, variety of viewing modes, Easy to use PIN and Pattern access etc.
Related Articles:
These are the 6 best Android apps to hide as well as lock photos in phone gallery. Some of the apps provides a special vault to move and hide photos inside it and others locks your complete phone gallery with a password, PIN or pattern lock. So, decide what you exactly need and install the suitable app in your device.