Every year WhatsApp releases many important updates for its Android and iOS users in order to keep making it the best choice in the market. From the privacy of users to producibility, WhatsApp is focusing on every important aspect and launching the relevant features along with time.
Last year, many essential WhatsApp features were launched including fingerprint lock, touch ID, face ID, and more. But, do you know this year 2020, WhatsApp introduced many noticeable and very useful features that will definitely let you fall in love with WhatsApp?
These 6 WhatsApp Features Launched in the Year 2020
In this article, I'm going to share with you the most interesting and useful WhatsApp features released this year 2020. Have a look:
1. Search the Web
This is one of the most recently launched WhatsApp features which allows users to search the specific message over the web to double-check the information. This is the most important feature to minimize the spreading of rumors on WhatsApp.
WhatsApp Search the Web feature includes a search icon in the chat to search messages that have been forwarded many times to help people find news results or other sources of information about the content they have received.
Starting from August 2020, Search the Web is being rolled out in Brazil, Italy, Ireland, Mexico, Spain, UK, and US for those on the latest versions of WhatsApp for Android, iOS, and WhatsApp Web.
2. QR Codes
Just like the QR Codes for Business, WhatsApp introduced QR Codes for personal accounts too so that you can easily start to chat with anyone just by scanning the QR Code. By launching the QR Codes, WhatsApp is making it easier than ever to add a new contact.
3. QR Codes For Business
WhatsApp supports more than 50 million business app users. To help them get discovered easily, WhatsApp introduced this feature by which people can simply start a chat with a business using QR codes.
Previously when people came across an interesting business, they had to add its WhatsApp number to their contacts, one number at a time. Now, people simply can scan the QR code a business displays on its storefront, product packaging, or receipt to initiate a chat.
4. Animated Stickers
While the main focus of the company is to provide a simple, reliable, and private way for people to chat with friends and family but it's also important to make sure WhatsApp remains the most useful way for anyone, anywhere to connect.
Stickers are one of the fastest-growing ways people communicate on WhatsApp, with billions sent every day. Keeping this in mind, WhatsApp this year rolled out the new animated sticker packs that are even more fun and expressive.
5. Group Video Call Limit Increased
Before this year, it was only 4 participants permitted for group WhatsApp calling but in 2020 this limit has extended to 8 participants. Now, users will be allowed to join up to 8 participants in a group call whether it's a voice call or video call.
WhatsApp also made it easier to focus on whoever you want by letting you press and hold to maximize a participant's video to full screen.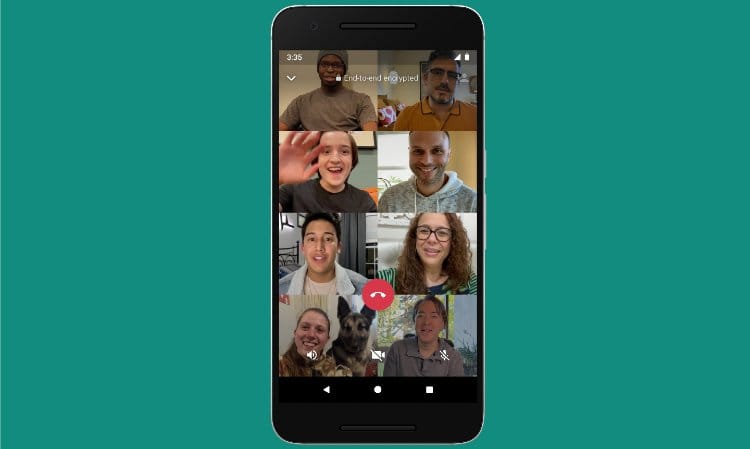 6. Payments on WhatsApp
Did you ever imagine that you can send or receive payments on WhatsApp? Yes, that's now possible. WhatsApp made sending money to loved ones as easy as sending a message.
Sending money or making a purchase on WhatsApp is free for people but businesses will have to pay a processing fee to receive customer payments. But, this feature is currently rolling out for the WhatsApp users in Brazil.
 7. Dark Mode
Dark Mode is one of the most requested features WhatsApp released this year 2020. It's designed to enhance the readability, reduce eye strain in low light environments, and helps prevent those awkward moments where your phone lights up the room.
Users on Android 10 and iOS 13 can use dark mode by enabling it in system settings. Users on Android 9 and below can go into WhatsApp Settings > Chats > Theme > select 'Dark'.
That's all. These seven are the most exciting and useful features WhatsApp released in 2020. I hope these features will improve your WhatsApp using experience. If you like this article, please share it with your friends on social media.