Everybody use Google and its uninterrupted services and knows mostly every important facts about it such as when it was launched, who are the founders of Google and so on. But still there are various interesting facts you probably didn't know about Google. In this post, you'll be aware of 10 most interesting and hidden facts about Google that you might not know, till now.
Fact #1:

The Company Owns Bunch of Misspelled Google Domains
Do you know that Google search engine owns a bunch of domains that are surrounded by the misspellings of Google such as Gooogle.com, Gogle.com, Googlr.com and more. Google also owns 466453.com. You might be thinking that why Google owned this numeric domain. So, let me tell you that it is exactly equal to Google.com if you type it on your mobile physical keypad. Try it your own! Isn't it a interesting fact of Google that you probably didn't know.
Fact #2:

Biggest Leap in Search Usage on Adding "Did You Mean…" Feature

It is also one of the most hidden fact about Google Search that you might not be noticed. But still, everybody would be aware of Google's most improved spell checker that many times punctuate us when we type any misspelled word and gives the correct word by saving Did you mean… isn't it! So, after adding this features to the search Google noticed the biggest leap in its search engine usage or it just doubled their traffic.
Fact #3:

Google Created Over 2000 Doodles for Their Homepage
Do you know doodles? Actually, it's the good habit of Google to celebrate holidays, anniversaries, and the lives of famous artists, pioneers, and scientists by designing Google Logo that called the Doodle. So, the fact is that till now Google has been created over 2000 doodles for their homepage and that's really interesting to know about it.
Fact #4:

In 2012, Google Took Less Than 1 Minute to Index About 50 Million Pages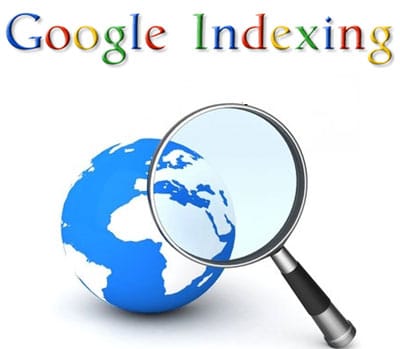 In 1999, it took Google one month to crawl and build an index of about 50 million pages. In 2012, the same task was accomplished in less than one minute.
Fact #5:

Everyday 16 to 20% Lifetime New or Unique Queries Search
It's an other Google Search fact that you probably didn't know. Check it whether you know about it or not. It says that 16% to 20% of Google search queries that get asked every day have never been asked before.
Fact #6:

Over 6 Billion Hours of Videos Watching Made Each Month on YouTube
As everybody knows that YouTube is part of Google that's why I included this fact in this article of interesting fact about Google. According to this fact, on YouTube, over 6 billion hours of watching videos made each month. It means over 6 billion hours YouTube users spend time on YouTube – that's almost an hour for every person on the earth.
Fact #7:

See an Amazing View of Earth on Google Maps
Go to Google Maps and click on Earth to see the earth view. Now Zoom out as much as you can ans see the amazing view of earth, mars and moon with the real time movement. Isn't it amazing and interesting!
Fact #8:

What Was the First Tweet of Google
It's also an interesting fact that you probably didn't know about Google which says that Google was made its first tweet on Twitter on 25th February 2009 and do you know what was that? Google first tweet was: I'm 01100110 01100101 01100101 01101100 01101001 01101110 01100111 00100000 01101100 01110101 01100011 01101011 01111001 00001010. You might be thinking that what was Google posted in this binary. So, if you are something families with binary, then you will find it equal to – I'm Feeling Lucky, the most seen phrase on Google's homepage.
Fact #9:

Type Any Count in Search Bar and Let Google to Spell it
Guys, have you ever go through this interesting and very useful trick of Google that you can take Google help to spell out any numeric value or count for you in just a click. It means, just enter any value in Google and give a equals to (=) sign and hit enter. See the magic as seen in the following picture. Try it out!
Fact #10:

65% of Google Keywords Returns Video Results…
Do you know guys that 65% of Google search keywords that returns video in the results. Similarly, 40% of Keywords that return images, 16% of Google keywords that return news and 6% of keywords that return shopping in the result.