Breakup time is one of the most tragic moments of our life because it's very difficult to forget someone who gave you so much to remember! But do you know, in the age of technology many people are using smartphone apps to overcome the stress of breakup? So, I'm also going to tell you about such 3 iPhone apps to help you overcome the sorrow of breakup by simply forgetting your ex.
Guys, feel free to go through these apps and give them a chance to help you overcome the breakup by applying plenty of ways.
Best Apps to Help You Overcome Breakup
Are you ready know about these apps? So, get over your ex using these apps and move ahead to make your life better and easier as usual. So, have a look on these breakup apps for your smartphone:
Calm is one of the best iPhone apps for meditation and relaxation. It helps you experience better sleep, lower stress, and less anxiety with our guided meditations, Sleep Stories, breathing programs, stretching exercises, and relaxing music.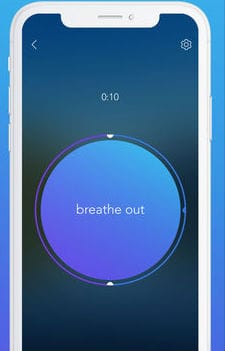 This app can be proven a best choice to overcome breakup because it helps you to be happy, calming down the anxiety, managing stress, breaking down old habits and more.
This app is specially designed for those who recently gone through a breakup. Rx Breakup iPhone app helps you get over a recent break up or lingering obsession.
The App is a 30-day guide that delivers professionally developed self-help techniques in the tone of a trusted girlfriend. It also teaches you to navigate your emotions and shift your mood in another direction.
Drunk Dial No! app is specially made for those people who have badly remember the mobile number of their ex lover. This app provides many maths tests in front of user and help you to forget the mobile number of ex partner.
This app is only made for iOS users. It is available in Rs 60 and can be downloaded from iTunes App Store by following the above link.
MORE: Free iPhone Apps To Watch TV Online
Verdict
If you've broke up with your boy/girl friend, then these iPhone apps will help you a lot to forget the memories of your ex. I know its very difficult to forget your ex but still these apps can make your job easy. So, I hope you'll like these 3 iPhone apps to overcome the pain of breakup.