Are you searching for any online web tool to calculate GPA (Grade Point Average)? Many people feel difficulty calculating GPA, that's why here I compiled a short list of the 5 best online GPA Calculators to calculate GPA without any hassle, and free of cost.
Usually, the GPA is calculated by dividing the number of grade points a student taken from the total number of credits taken.
So, now you don't need to worry about it. Just visit any of these websites to calculate GPA online for free. Have a look at the following web tools: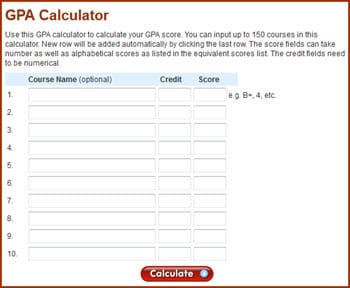 Calculator.Net is an online web tool for various type of calculations. One of it's most popular and useful calculators is GPA calculator. It enables you to input up to 150 courses to calculate GPA.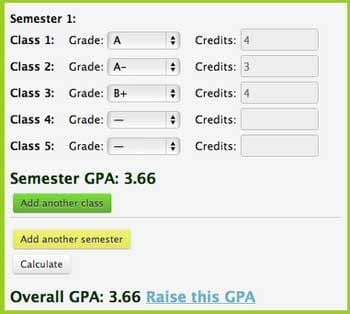 As we all know that there is a minor difference in the process of calculating High school GPA and College GPA. So, this tool provides free college GPA calculator and high school GPA calculator to help you stay on top of your study grades. GPACalculator.Net also lets you to embed this GPA calculator to your website.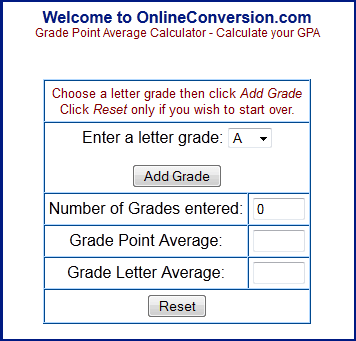 OnlineConversion.Com is another online tool which supports different type of conversions related to Angles, Area, Astronomical, Clothing, Density, Energy, Finance, Frequency, Volume, etc. With the help of this web tool, you can also calculate your GPA online for free.
4. College-Scholarships.Com
College-Scholarships.Com also provides GAP Calculator for students. This GPA calculator is easy to use and helpful. Unlike other calculators, it allows you to enter grades for up to 50 courses.
5. Koofers.Com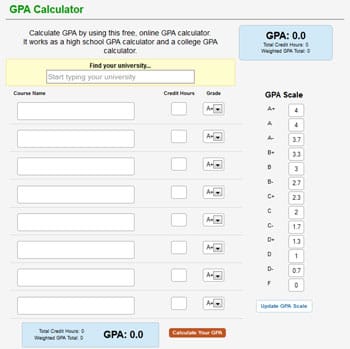 Koofers.Com also provides online GPA calculator tool to calculate your school time and college time GPA very easily. It's a very simple and flexible. One thing I liked the most about this tool is that it lets you to set your own GPA scale. It's very important because GPA scales are different of high school and college results.
Read Also:
That's not the all, because there are hundreds of online GPA calculating tools available on the web. I've filtered the best of them. Hope you'll find them very useful for you.