Generally an extension is a thing that can be added to something to enhance or prolong it. Chrome Extensions are the small software that can modify and enhance the functionality of the Chrome browser.
Add-on represents the same meaning as extension and Firefox browser uses Add-on term to express the meaning of extension.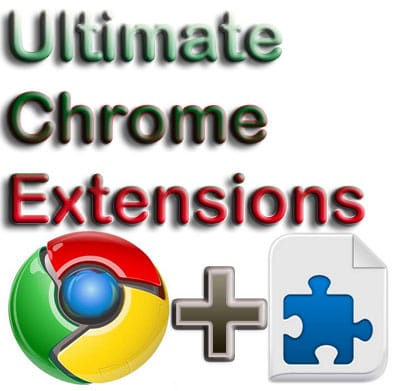 So, guys if you really want to enjoy magnificent chrome browsing, install these 6 ultimate chrome extensions. I know, no one has more time to give here, let me move on to these ultimate chrome extensions without taking your more time.
Best Chrome Extensions For Magnificent Browsing
Now, I'm just delivering you this amazing list. Have a look on these Chrome extensions:
1. Adblock Plus
Adblock plus is a must have ad blocking Chrome extension that everybody should install in their browser. It blocks annoying video ads on YouTube, Facebook ads, banners and much more. It enables you enjoy surfing the web without obtrusive ads cluttering your screen!
At a glance, Adblock Plus for Google Chrome blocks:
Banners
YouTube video ads
Facebook advertisements
Pop-ups
All other obtrusive ads
Adblock Plus is the world's most popular browser extension, and is used by millions of users worldwide. It is a community-driven open source project, and hundreds of volunteers are contributing to the success of Adblock Plus to make sure that all annoying ads are automatically blocked.
2. Downloadr – Download Manager
This is a trending Google Chrome extension which enables you to manage your downloads directly from your browser's toolbar. You'll definitely forget the fat download shelf for good.
This extension gives you a fast and easy access to your latest downloads from the top right corner of your window. You can open downloaded files, open their containing folder, cancel an ongoing operation or retry a canceled item with a click of the mouse. So, start downloading the whole internet today!
3. Pocket (Formally Read it later)
Pocket is widely used way to save articles, videos and more. It's not only an extension but you can also install its Android app version from Google play and from iTunes for your iPhone/iPad as well. For Chrome users, the Pocket extension will be proven very helpful and useful.
When you find something on the web that you want to view later, put it in Pocket. It automatically syncs to your phone, tablet or computer so you can view it at any time, even without an internet connection.
There are several useful features of this extension such as One-click saving of any page with the toolbar button or keyboard shortcut, Right-click menu item to save any link, no need to load the page first, read your saved articles without having any Internet connection and more.
[su_note note_color="#ffffff" text_color="#000000″ radius="1″]MUST READ: 3 Apps To Save Articles To Read Them Later[/su_note]
4. Lightshot (screenshot tool)
The Lightshot Chrome extension is very easy and convenient screen capture tool which allows you to make screenshot of any selected area. With the help of this plugin, you can also take the screenshots of video, flash and Java apps.
Note: This Lightshot plugin works only on Windows platform.
You just hit Lightshot icon on the toolbar, then select area you want to make a screenshot from and click "Save" or "Upload to server". In case of uploading you instantly get link to a screenshot you have just uploaded.
5. avast! Online Security
We all know that how essential the browser security is! Because it happens many times that we visit the dangerous websites and harm our computer. So, you can provide an online security to your Google Chrome web browser with the help of avast! Online Security extension.
It collects data on phishing sites and warns if you visit them. It indicates a site's rating next to its link in your search results and enables you to rate any website, improving the system and helping other users
6. LastPass: Free Password Manager
LastPass is an award-winning password manager, saves your passwords and gives you secure access from every computer and mobile device. You can use it as a Google Chrome extension to save and manage your passwords.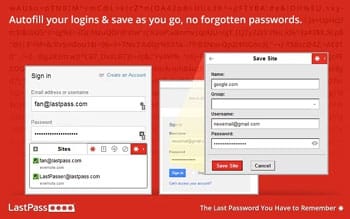 After adding this extension on your Google Chrome browser, you won't need to remember all your passwords. You just need to remember one password – your LastPass master password and it'll save all your usernames and passwords to LastPass, and autologin to your sites and sync your passwords everywhere you need them.
You might be thinking that how can you sync your passwords everywhere you need them. So, just install LastPass extension in Chrome browser of different computers and log into your LastPass account from any computer and access all your saved passwords and sites.
[su_note note_color="#ffffff" text_color="#000000″ radius="1″]
MORE CHROME EXTENSIONS:
[/su_note]
Conclusion
The above listed chrome extensions are very useful for everyone and will definitely make your web browsing magnificent. So, try them all and experience the magnificent web browsing. You can add then in your chrome browser by searching them in Chrome Web Store and find the Extension not the App.