Planning for an international trip in the airfare as cheaper as possible? There are several sites dealing with amazing offers and best flight fare that could be possible for you. These sites help you plan a surprise tour for your family even if you are busy in some sort of work, meeting or attending some honorable guest. You just need to connect with the Internet through your mobile or laptop and open any of these sites, which I am going to hand-over via this article. These websites will let you book international flight tickets online.
Through this article, I'm going to let you know about the best sites that can help you to plan your vacation in more interesting ways, with the most reasonable flight fare. These sites try best to make your trip more exciting by providing different offers.
Now, focus on these websites that offer the best deals to book international flight tickets online.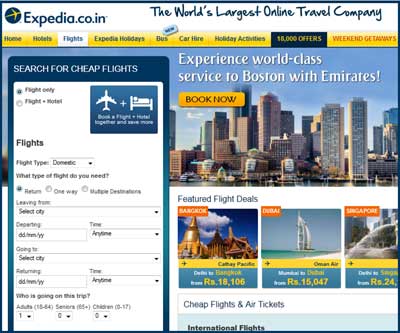 If you are searching for trustworthy sites for booking an international flight ticket online then it can be none other than Expedia.co.in. The site comes up with best and cheap flight fare and with some savings on fees too. It also adds different options to book cheap international flights from Emirates, Singapore Airlines, British Airways, United Airlines, and many more.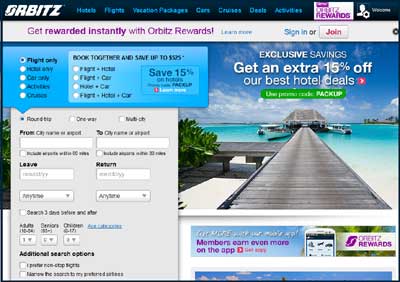 'Orbitz' a worldwide leading company among the global online traveling companies. This site delivers marvelous ways to make your trip more delightful and interesting. Since the site uses innovative technology, through which you can not only book flight tickets but also can book hotels, car rentals, cruises and vacation package.
3. FlyinAway
FlyinAway comes up to make your travel experience better and cheaper as far as possible. Travel industry and eCommerce insiders founded FlyinAway. Here you can collaboratively choose where you want to fly, when and at what price, and give you full control over your travel plans. The site carries all possible ways to make your trip plan easier and adds more fun to it.
To enjoy every vacation and to access the best deals on the flight then this can be the best site where you can get it. This fantastic website is well known as 'Travelocity'. It's always hassle-free and reasonably priced when you book international flight tickets on this site. Just enter your departure date and the site conveys all the reasonable flight tickets available during that period.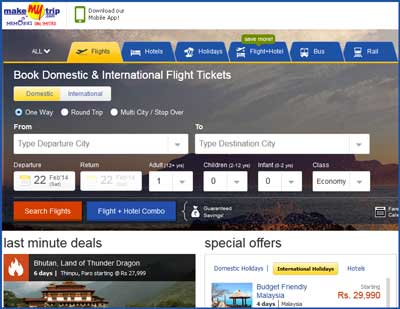 MakeMyTrip is India's leading online travel company that was found in the year 2002. This company was founded by Deep Kalra which aim is to offer a range of best-value products and serve with the innovative technology and dedicated round the clock customer support. Through this site, you can also book hotels with the best deals on an international basis.
6. GetGoing
GetGoing is the most searched website for the cheaper international flights. This site will help you a lot to find motels at different places from all across the world. The site includes Fortune 500 corporations, travel management companies, airlines, and hotel chains, incentive management companies and online retails.
Yatra.com is one of the leading online travel companies in India that delivers domestic and international flight tickets at a reasonable cost. The site also provides hotels, holiday packages, buses, and car rental that can add more fun to your tour. The yatra.com provides reservation facility for more than 5,000 hotels across 336 cities in India and over 90,000 around the world.
8. Yapta
Yapta has been developed by keeping each and everything in mind that can add more fun to your travel and make your tour memorable. Yapta was developed in 2007 and is guided by the experts of travel management industries. It will inform you if it is possible to get back money after some discount on flight fare.
Further Reading:
At last, I just wanna say you happy journey because I am sure that you'll definitely book tickets through any of these websites because of their reasonable cost and other numerous facilities.