As previously, I've discussed about the best websites to book international flight tickets online, so today I've a new and quite similar article for Android users i.e, top 5 free Android apps to book national and international flight tickets. Yes guys, I've compiled this list of amazing apps for you that's why you can book your flight tickets on the way.
Best Android Apps To Book Flight Tickets
Now, have a look on these awesome and most useful apps for you that will make your flight tickets booking and payment transaction easier: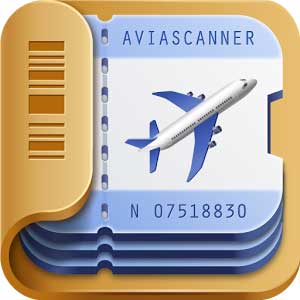 If you are desire to get a source where you can book air tickets with few tabs from your mobile then the best option is 'Flight'. Here you just have to search for tickets and book flight right from your phone. The app helps you to find the trip of your dream by spending less time, effort and money because it will deliver you the best variant in all air companies, booking systems and agencies. Now quickly install these apps and plan your dreams.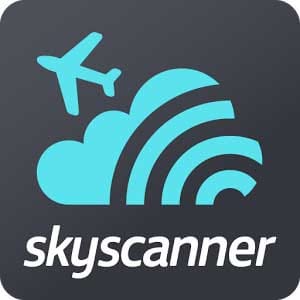 Now get cheap flight fare fast with Skyscanner, which is the world's best flight search app. Skyscanner provides you the best option to save both money and time. You can search millions of flights from hundreds of airlines around the world, both low cost and schedule. Also, find the perfect flight at cheapest fare with the comprehensive coverage of the site. When you find the flight of your desire, the site will link you to the airline or travel agent so that you can buy direct the fight tickets and get the best deal.
3. Booking Tiket Pesawat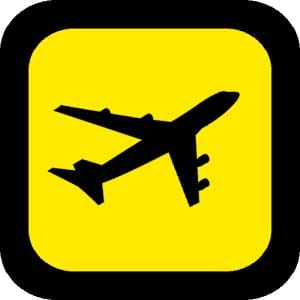 This is a flight ticket-booking app with the appropriate airlines fare. The app provides you a solution to book airline tickets online cheap and easily without additional administration fees. The airlines tickets are available from airlines such as Air Asia, Batavia Air, Citilink, Garuda Indonesia, Lion Air, Merpati, Mandala and Sriwijaya Air. So install this app now, book ticket for your tour, and enjoy benefits.
4. Airport (All) + Flight Tracker
Here comes another amazing app for you that is famous as Airport (All) + Flight Tracker which provides you the option to get flight tracker for every 2500+ airports you get. It also includes "Get Offers" which lets you enter your info once and get full offers from Google Flights plus in which each airline displays in separate windows for easy comparison.
Indonesia Flight app is powered by Tiket.com that provides you the option of multiple flights choices in one platform because it has collaborated with 5 companies such as Tiger Airways, AirAsia, Mandala Air, Batik Air, Wings Air, Merpati Airlines, Sriwijaya Air, Garuda Indonesia and Citilink. In addition to this, it also provides multiple payment gateways like KlikBCA, Bank Transfer and Credit Card. So here, you can book ticket with real time availability and best available rates.
Further Reading:
And..Happy Journey 🙂
And finally I woould like to say you happy journey because I hope you will a best app for you ticket booking. As we know that nowadays everyone is booking tickets online whether it is railways or airways. So, I've written an article on 8 websites to book international flight tickets online. But most of the people who want more sophisticated way to book flight tickets, they can use the above mentioned Android apps to book tickets from their Android smartphone on the go.
If you know any other Android app for online flight tickets booking, then don't forget to mention in the comments.