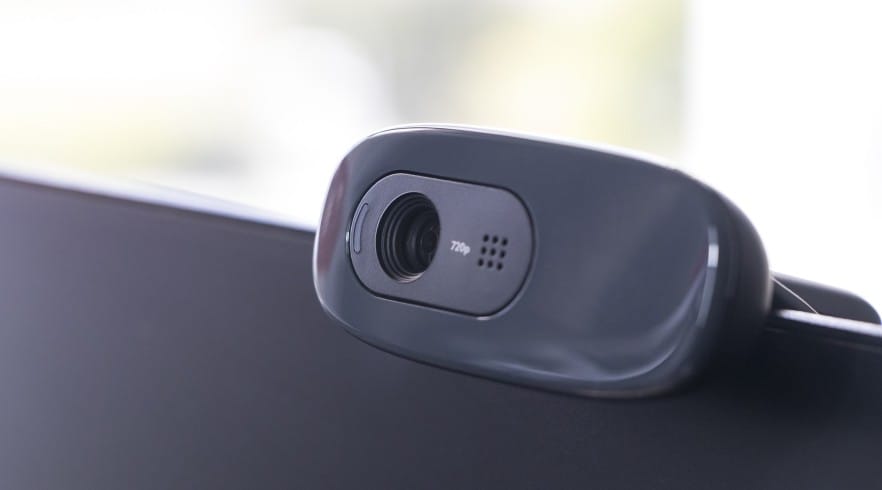 A webcam for PC becomes the first choice if you are working from home without a laptop. Desktop PCs are essential for work professionals due to their customization compatibility, where users can choose them according to their needs. A webcam can help the users connect with the rest of the team effectively and execute the business.
This article will help you find out the best webcam with microphone for your PC under 5000 rupees to manage your business remotely. It will accommodate your team at the same place virtually and improve the work quality.
All the webcams mentioned in this article can be purchased online from online shopping platforms like Amazon, Flipkart, etc. So, let's take a deep dive into the list of best webcams for PC that can play a crucial role in your remote work.
The Best Webcams For Your PC Under 5000 INR
When it comes to quality and features, you can buy some good webcams for PC that give you good quality videos. Also, you can get multiple connectivities from the webcams to improve your work. Let's check out some of the best webcams for your PC under 5000 INR.
Logitech C505 HD Webcam
If you want a perfect webcam that provides HD quality videos and clear sound, this PC webcam can be the best choice for you. It supports widescreen 720P video quality, which comes with an inbuilt microphone. The noise reduction technology from the mic gives proper audio to the listeners and helps to connect with the team.
The webcam comes with a USB A connectivity and a clip, which you can place on your desktop PC or laptop. It comes with a 2-meter cable that allows you to use the camera from a distance. You can buy this HD webcam for a PC with a price range of 3,989 INR.
HP W300 FHD Webcam
Are you looking for a branded webcam under 5000 rupees? HP W300 Webcam is the best choice to experience a 1080P video quality and clear sound quality mic. The webcam comes with a resolution of 1920×1080, which you can use on any operating system. The price of this excellent webcam is 3,999 INR, which you can buy from online marketplaces and HP stores.
You don't need external drivers to use the camera, where you can plug it and start using it on multiple virtual platforms. Also, you can use this webcam for online streaming, which will give you a High Definition video.
Logitech C615 Autofocus HD Webcam
Logitech is a tech giant in manufacturing, where they have launched their best HD webcam, C615, with HD resolutions. Users can use this fantastic machine to attend video meets on Skype, Zoom, Teams, and other platforms with a perfect quality video.
The in-built noise cancellation microphone also improves the audio quality while virtual meets. If you want a 1080 pixel camera within the price range of 4000 to 5000 INR, you can choose this perfect example of technology as the price of this webcam is 4,625 INR.
ASUS Webcam C3 with 1080 30 FPS Recording
Tech company ASUS is not a new name for gamers and professionals. ASUS is the creator of multiple revolutionary products in the market, and one of the products from this finest tech company is ASUS C3 Webcam. It gives comfortable video streaming and meeting to the users with the resolution of 1920×1080.
You can rotate the webcam up to 360-degree as per your requirements on the video chat. It comes with a mic with the latest noise cancellation technology to enhance the audio quality while meeting. This amazing product comes at the price of 4700 INR.
Logitech C310 HD Webcam
This product is another masterpiece from the tech giant Logitech with a 5MP snapshot HD camera. You can use this camera in low light without any problems, where the auto light focus will improve the video quality.
You can use this excellent webcam for video conferencing on Skype, Zoom, and Teams. Also, it comes with noise reduction technology to improve the audio quality of your calls. It offers all those features at a reliable price of 3810 INR.
The Best PC Webcams Under 3000 INR
Tech companies launch multiple products in different price ranges. It's not that difficult to find a pocket-friendly webcam for your computer. Check out the following PC webcams with microphone under 3000 INR.
Zebronics Zeb-Ultimate Star
Tech company Zebroinics is also on the list of the top best PC webcams. The camera comes with a 5MP video camera and a resolution of 1920×1080. You can use this excellent camera on multiple Operating Systems and attend to your team quickly.
Zebronics Zeb Ultimate Star is a fantastic product that you can get by paying 2,369 INR to get FHD video streaming.
Lenovo 300 FHD Webcam with Two Inbuilt Mics
Lenovo's 300 FHD webcam can be the best option to get a good video and sound quality. The price of this amazing product is 2899 INR. The dual microphones are perfect for long-distance meets, which you can use from a distance while attending to your clients virtually.
Sometimes, professionals need to explain certain things from a distance, where most PC webcams don't allow them to deliver their words. Lenovo 300 Webcam is the perfect one for video conferencing, where you can use its high-quality mics to provide the best proposals.
Logitech C270 HD Webcam
If you want to buy a PC webcam under 3000 rupees, Logitech can fulfill your demands in every way. It lies in the price of 2245 rupees. The light correction technology works in a slightly dark environment and provides the best video quality.
The PC webcam is compatible with every device and comes with inbuilt drivers for multiple platforms. You can directly insert the USB cable into the port and start using the high-quality video in your virtual meets.
Tukzer HD 1080 Webcam With Ring Light
Tukzer is a new brand that delivers the best quality webcams for PC users. This product comes with an additional ring light to improve the video quality and provide proper lighting. The camera comes with an aspect ratio of 16:9, which enhances your video streaming with HD videos. 2245 INR is the price of this webcam.
Webcams for your Computer under 2000 INR
A high-quality webcam can improve the video quality and effectiveness of the person. Sometimes users cannot find the right choice within a very pocket-friendly price, which affects their impression among other teammates. Let's discuss the best PC webcam you can buy for under 2000 INR.
Zebronics Zeb Ultimate Pro
Nowadays, users don't want to invest in an external microphone to attend their virtual meetings and conferences. Zebronics Zeb Ultimate Pro is the perfect product for those users who wish for the best video quality and excellent sound delivery. It comes with a night vision feature and an additional switch to turn on the LED lights. The price of this product is 1695 INR, which means customers can easily buy this webcam without any burden on their pocket.
You can experience the best sound and video meetings by using this excellent webcam for desktops and laptops. This camera is perfect for every Operating System like Mac, Ubuntu, Windows, and Chrome OS.
HP W100 High-Quality Video Webcam
Hewlett Packard also delivers the best PC webcams for their customers with perfect video and sound. Users can experience 480P video quality to attend virtual meetings and give their thoughts with the inbuilt microphone.
You can also use it on a tripod stand, where you will need to plug it into the USB port. The direct plug-and-play system is a fantastic feature where users don't need external drivers to install their webcam. You can own this excellent technical product by paying 1,270 INR.
HP W 200 HD 720 Webcam
When it comes to getting webcams under 2000 rupees, you can bid on HP without any doubt. The camera comes with a high-quality inbuilt microphone that enables you to communicate appropriately. HP W200 HD webcam is a perfect example of quality that you can get by paying 1,768 INR.
The camera resolution is 1280×720, which is perfect for creating videos and perform video conferencing. If you want the best PC webcam for Zoom and Skype, you can bid on this product to experience the best video streaming.
Quantum QHM495B PC Camera For VideConferencing
If you don't want to invest more in a webcam, you can buy this webcam for just 849 INR. Quantum QHM495B is the first choice for professionals looking for cheap webcams for Skype and Zoom meetings.
Its built-in microphone is perfect for low-range video conferencing with noise-reducing technology and 480p video quality.
Winding Up
Getting a webcam can be the best for PC users because most Desktop doesn't have an inbuilt camera. You can choose any of the above-mentioned webcams with microphone for PC under a specific price range that will give you the best video and audio quality experience. Also, you can select the above webcams according to your investment plans.