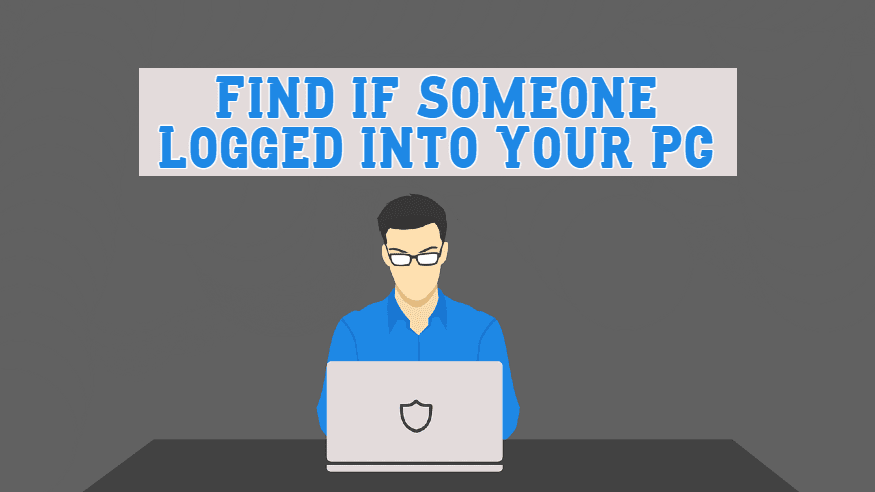 If you are one of those guys who don't want anyone to access your personal computer without your permission, you may find this article helpful. In this article, you will get to know how to find out if someone logged into your PC in your absence.
Generally, we all use passwords to protect our PC from unauthorized access but still if you suspect that someone logged into your PC in your absence, there are many methods to check that out.
How to Find if Someone Logged into Your PC [5 Methods]
This article will talk about some of the most effective methods to find out if someone logged into your PC in your absence. Let's check them out!
Method #1. View Login Events on Your PC
If you are using a Windows 10 computer and want to check if someone logged into your computer in your absence, you can do it using the Windows operating system's Event Viewer application.
Here's how you can view login events on your PC using Event Viewer on your Windows 10 PC:
Search for "Event Viewer" in the search box of your Windows 10 computer and click on the app.
In the Event Viewer window, click on Windows Logs and then double-click on the Security option to open all the security logs.
Among those security events, you need to check the Logon events that can be seen with the 4624 Event ID.
All you need to double-click those logon events to find more information like the date and time of that login attempt.
Method #2. Check out Browser History
This is possible that if someone has accessed your computer, they may have browsed some websites. So, checking your browser history is one of the easiest methods to find out if someone logged into your PC without your absence.
You can easily detect the websites that you don't recognize in the browser's history. But, due to the fact that anyone can easily wipe out the browser history or use an incognito window to browse websites, this is not the ideal method to check if someone accessed your computer without your permission.
Method #3. Check For Any Recently Installed Program
If someone has logged into your computer, there are chances that they may have made some changes to the PC. One of the changes may include installing a program. So, if you have doubt that someone accessed your PC, you can look for the recently installed programs to identify the one that is not installed by you.
In your Windows 10 PC, you can find all your installed applications from your System Settings. To access your System Settings, just click the Start button and navigate to Settings icon > Apps > Apps & Features. You can also sort installed applications by Install Date so that you can easily check recently installed programs on a specific date.
Method #4. Check Recently Opened Files in File Explorer
This is yet another similar method to detect any unauthorized access to your Windows computer. There are chances that if someone has logged in to your computer, they must have opened some files on your system.
In your Windows computer's File Explorer, you can easily look for the recently opened files on your PC. All you need to open the File Explorer and click on the Quick Access button from the left side menu. There you'll find your most recently opened files. Check them out and detect the ones that you can't recognize.
These 4 are the best possible methods to check if someone logged into your Windows PC in your absence. If you notice any sign of unauthorized access, you should take action to secure your computer by changing your existing password, installing an antivirus program, etc.