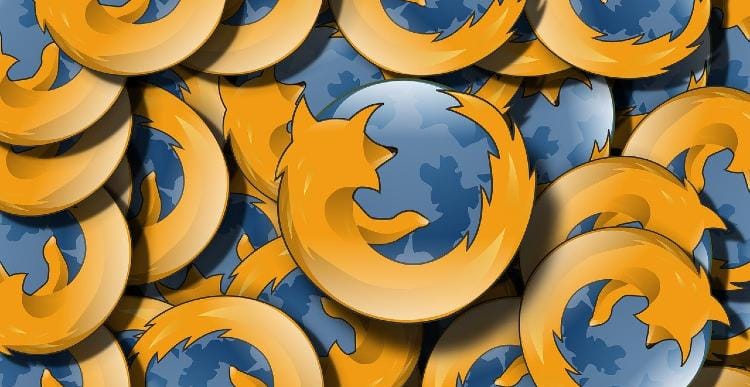 As internet usage becomes increasingly integrated with daily life, commerce, education, and communication, most people find it easy to spend hours surfing the web every day. During a simple search for "restaurants near me," a user might view five or more websites in a matter of minutes while scrolling through menus and getting directions. When that same user wants to try another gluten-free restaurant, they can simply open their browser history to quickly locate the websites of other promising eateries from that original query instead of undertaking the search again.
While browser history can eliminate the need to repeat a previous search, this feature also comes with a potentially unpleasant snag: the difficult task of locating the desired web page in a lengthy list of recently visited sites. Thankfully, the Mozilla Firefox browser has a powerful tool that helps users sort through their browsing history to locate the blog posts, cat videos, and snickerdoodle recipes they can't wait to rediscover: time data.
Five Steps to Access Browsing History
To access your browsing history on Mozilla Firefox with time data, start by opening the browser and following these easy steps:
Open the main browser menu by clicking on the icon with three horizontal lines located in the top-right corner of your browser window.
Select Library from the drop-down menu.
Select History from the next menu.
Click on the Show all history button at the bottom of the history menu. This will open a new Firefox browser window displaying a detailed view of your browsing history.
If the time data is not already displayed, click the Views button on the ribbon across the top of the window and tap the Show Columns button that drops down. When the data columns list appears, select Most Recent Visit.
Voila! Now you can see when you accessed each link in your browsing history. You can sort the list of websites by date, time, or any other available criteria, by tapping the column's name at the top of the window. Firefox even features a search box on the browsing history window for easy access to that HIIT workout your tried weeks ago and the scientific journal article you need to cite for a class assignment.
The Mozilla Firefox browser can display your browsing history in a sidebar if you prefer to keep it visible. Follow steps 1-3 above and select View History Sidebar at the top of the drop-down menu. The sidebar can appear on the left or right side of the screen. You can hide it instantly by clicking the X on the sidebar.
How to Manage Your Browser Data?
While browsing history is useful for locating past search results, there are times when clearing your online activity records is a wise move. This might be especially important to those who use public computers or share devices with other household members. For example, clearing your browser history could prevent the premature discovery of that anniversary gift you just ordered. Erasing browser history, cache, and cookies can also free up memory, improving your browser's performance and reducing slowdowns.
Once erased, browser history will no longer be accessible through Firefox. However, multiple recovery options exist to unearth deleted browsing data. Performing a system restore and viewing cookies are two typical recovery approaches. The option to restore browser data can be especially helpful when parenting older children, who may also be clearing the browser history.
Final Thoughts
Clearing your private data can also help ensure your browser has access to the most recent data from the web. This is especially important for websites relying on JavaScript for interactive and engaging elements.