The iPod and iPad are both designed, manufactured, and marketed by Apple Incorporation. Both of the devices have several similarities and a lot of differences.
Now we will learn one by one about iPod and iPad.
iPod: iPod is a portable media player device designed by Apple. iPod is capable of playing music, videos and supports most audio file formats including MP3, AAC, and WAV.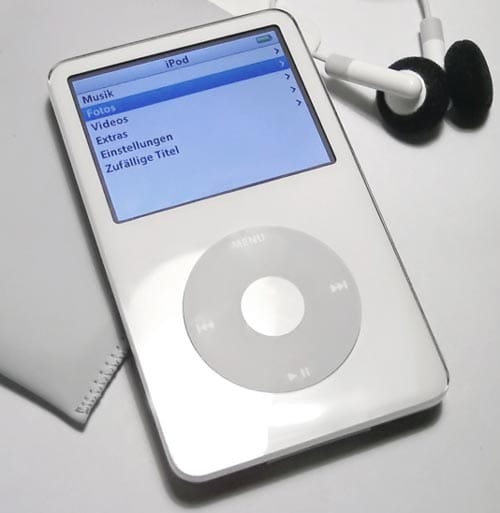 The first iPod was released on November 10, 2001. After the first released many other versions of the iPod are released such as iPod shuffle, iPod Nano, iPod touch, and iPod classic. The iPod touch is more similar to the iPad because it supports touchscreen, emailing, Internet browsing, and gaming like the iPad.
Storage capacity in iPod depends on the model of iPod. Its range starts from 2GB to 160GB where the iPod shuffle starts from 2GB to great storage of 160GB in iPod classic. Generally, an iPod is a pocket-sized device used to play music and multimedia.
FireWire connectivity is also provided with an iPod device. File transfer is done in iPod with the help of software rather than simply copying files to the drive.
iPad: An iPad is also designed, manufactured, and marketed by Apple Inc., which runs on Apple iOS operating system. It is a tablet device that can play music, shoot videos, take photos, games and provide other features like the Apple app store, GPS navigation, web browsing, and more.
The first iPad was launched in 2010 and along with time more versions of the iPad were released such as the fourth generation and iPad mini. The new versions of the iPad provide an E-reader to access the books. It is very amazing, works like a real book. iPad also supports phone calls over the Internet.
Difference between iPod and iPad
An iPod is basically used to storing music, photos, and videos whereas an iPad allowing an iPad app and iTunes for all music collections and an E-reader for book reading on the Internet.
iPad has Wi-Fi connectivity with Bluetooth and EDR technology but iPod is the built-in wireless connection for web browsing.
The iPod battery lasts longer than the iPad.
The display size of the iPad is larger than iPod.
iPod is a low-cost device as compared to the iPad. iPad price range starts from$499 whereas iPod range starts from $59(iPod shuffle) to $399(iPod touch).
Difference between iPod and MP3 player
Actually, MP3 players run files in many formats like the MP3 format and Windows media whereas the iPod doesn't support the Windows media.
Another difference is that iPod can run app programs from the app store of Apple whereas the MP3 player can't do this.
A big difference between iPod and an MP3 player is that some iPod models have a camera that can take videos however no MP3 player can have this feature.