Are you looking for a best uninstaller software for Windows PC to effectively remove unwanted programs? But why so, as Windows has its inbuilt uninstaller. So, the reason may be that when you delete or uninstall a program from control panel, some of its files, folders and settings still may be in your PC. Some of the programs oppose to uninstall by Windows's built in uninstaller so the external uninstallers are powerful enough to uninstall that kind of programs.
So, the listed Windows uninstaller applications will completely uninstall programs from your PC. Not only this, these uninstallers have many more interesting features that can never be provided by the built-in Windows uninstaller.
Top 5 Uninstallers For Your Windows PC
Now, personally know about every uninstaller software listed below and find a best one for you!
1. Revo Uninstaller Pro
Revo Uninstaller Pro helps you to uninstall software and remove unwanted programs installed on your computer easily even if you have problems in uninstalling and cannot uninstall them from "Windows Programs and Features (Add or Remove Programs)" control panel applet. When you delete or uninstall a program from control panel, some of its files, folders and settings still may be in your PC.
So, this useful software helps uninstalling programs completely from PC. The Revo Uninstaller works fine in Windows XP, Windows Vista, Win 7 and 8. You can download its FREE trial for 30 days.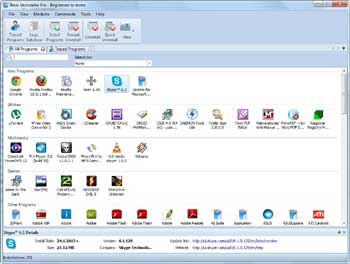 2. Advanced Uninstaller Pro
Advanced Uninstaller PRO is the ultimate uninstaller for Windows, allowing you to uninstall programs quickly and completely using its simple and intuitive interface.
It's not only a uninstaller but provides lots of options for permanently deleting sensitive files, cleaning your Registry, optimizing and backing up your Registry and Windows core files, and removing unwanted software from your machine. It supports almost all Windows operating system versions such as Windows 98/Me/NT/2000/XP/2003/Vista/7/8 etc.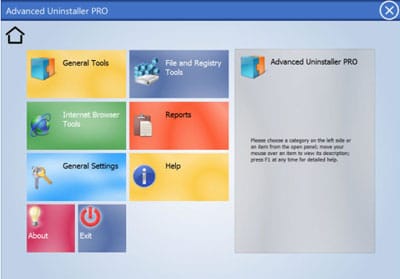 3. IObit Uninstaller 3
IObit Uninstaller 3 is a lightweight and free uninstaller tool that helps you to remove unwanted programs and leftovers completely without any hassle. The Uninstaller categorizes your installed apps into several tiers: Recently installed, Large programs, Infrequently used, and Windows Updates. These are often the main criteria that most users would follow to justify removing apps.
You can queue multiple applications to be uninstalled one after another. A bad thing about this uninstaller is that it doesn't work in real time because when you install a new application or software and at that time IObit Uninstaller is working, then the programs list will not refresh. This requires you to restart the program for the most up-to-date list of applications.
4. Wise Program Uninstaller
It is the free software/program uninstaller for Windows that is able to safely remove any software program from your PC. Wise Uninstaller is another freeware that you can update and get the basic technical support on it absolutely free.
Wise Program Uninstaller features a streamlined and attractive interface, which shows all the relevant information about how many programs are installed on your computer and how much space they take up. It is supportable in Windows XP, 2003, Vista, Server 2008, Win 7/8.
5. Your Uninstaller!
Your Uninstaller is an award winning software uninstaller for Windows. This too uninstalls any app completely from your PC and unlike other similar tools, Your Uninstaller! scans whole system for related files and traces and manages to remove them.
You can group multiple programs with Your Uninstaller! and sort them by size. It is also very easy with Your Uninstaller to change any application icon, write comments, backup registry or lock programs. All these facilities make software management very easy. Your Uninstaller supports in Windows 2000/XP/Vista/7/8.
Further Reading:
So, this is the list of best Windows Uninstallers to effectively remove unwanted programs. If you're really searching for an uninstaller for Windows PC, then this article will be definitely useful for you!