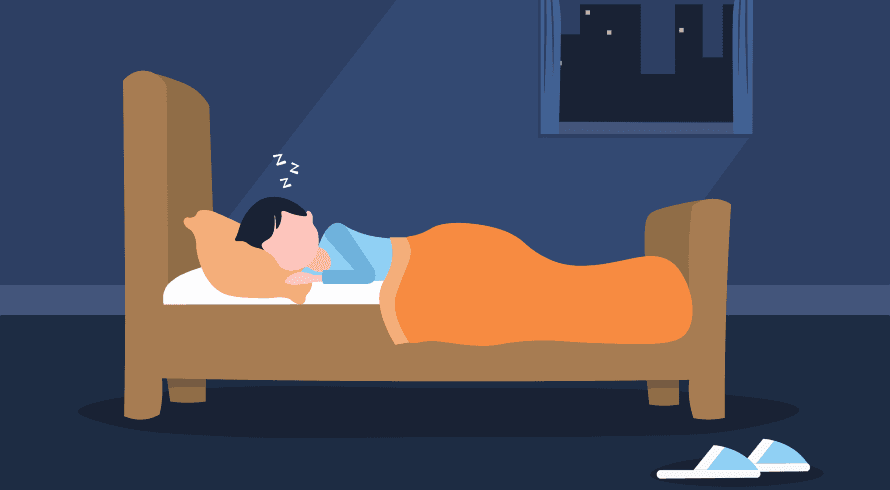 When it comes to the quality of sleep and its efficiency, the impact of technology is like two sides of a coin. We all have been taught that sleep can only be improved with quality sleep products like weighted blankets and 100% Eucalyptus Silk Pillow Cases, reading books, and avoiding technology use – especially computers, smartphones, and TVs, but this isn't always the case.
Contrary to popular belief that technology is one of sleep's greatest nemeses, it can also be one of sleep's best allies. Different technological advancements now exist to help induce sleep. Here are 5 ways technology helps you sleep better.
1. Reducing Blue Light Exposure
Smartphones and other electronic gadgets now come with a nighttime version for every device. In night mode, these devices help counter the sleeplessness that the short-wavelength blue light they emit causes. With this feature, users can limit exposure to the emission of all the distracting colors that affect the circadian rhythm and only emit warm colors that are very subtle to the eyes.
Special blocking glasses also exist to reduce exposure to blue light. These glasses have a coating that filters excess emissions and reduces the chances of being sleep-deprived. And for people who love to watch TV before going to bed, staying at least eight feet away from its screen will prevent sleeplessness and vision impairments.
2. Filling the Room with White Noise
As ironic as it may sound, white noise can help induce sleep, especially for people who would rather not sleep in a quiet room. The consistency and subtlety of this noise make it possible to focus on having a good night's rest, compared to random and sudden sounds. Many smart devices can also play white noise when needed to replace its absence for any reason.
3. Temperature Control
Having a good night's rest is impossible when the temperature isn't right. You could have difficulty sleeping when your room is too cold or too hot. But with a smart thermostat, you can adjust the temperature of your room to make it as cozy and comfortable as possible.
4. Sleep Trackers
You can now have better control of your sleep with sleep trackers. These devices and applications give insights into the duration of sleep, its quality, and its stages. They also feature alarms that notify you when it's time to sleep and wake up with a silent vibration.
5. Interior Light's Brightness Control
Bright lights can delay drowsiness and keep sleep away for the longest time. With smart light bulbs, however, you can control the brightness in your room at any time of the day. These lights can be set to take up a dim and warm tone as nighttime approaches to induce sleep, and a brighter tone when it's daytime to wake you up and keep your room adequately lit.
6. Customizable Smart Beds
Smart beds are also now in existence. We've all heard of the beds that can be customized to your personalized comfort level. Still, these have been taken a step further including temperature control and the monitoring of your movement and heartbeat. Data is then transferred to an app for you to use to get customized sleep suggestions through the company.
Conclusion
In our world today, technology is at the center of every activity. And now, we see it improving sleep. With proper use and guidance, technology will boost the quality and efficiency of our sleep instead of disrupting it.
With the rise in technology, it only makes sense to see an increase in its use to drive the sleep industry as a whole through online sales and startup marketing techniques.
Combined with the knowledge of how sleep affects health and our connections with the internet we have seen an increase in our responsibility to get a better night's rest. If you are looking to improve your sleep quality, first start with your comfort and address your physical needs.
The proper mattress for your sleep position to avoid joint pain and pressure points can be easily solved through some time spent researching the best choices for your comfort. Properly balanced lighting, temperature, and noise can help you get comfortable and relaxed sleep.
Sleep gadgets and apps can also improve your sleep experience by tracking your rest and helping to raise each morning more naturally as well.