We use Facebook for multiple purposes including chatting, sharing, promoting business and more. So, its a very common thing to use Facebook search for searching people, places or things. Do, you know that Facebook stores and saves all your searches (whatever you search on Facebook). But, its by default private and only the profile owner can see it.
But still, if you want to delete the history of all your Facebook searches due to any reason, then you can delete it very simply by following the simple steps I'm going to handover.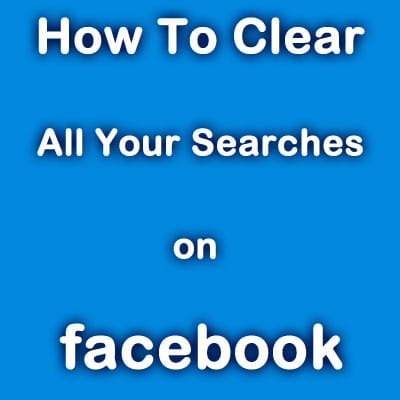 So, have a look on the following steps:
First of all, Log in to your Facebook account and click on the gear icon and select Activity Log.
Here you'll see all your activity performed on Facebook. Under Photos, Liked and Comments click on More.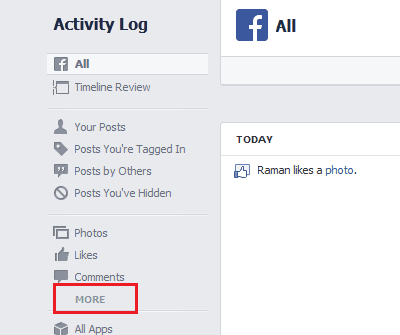 Now, find "Search" term and Click on it to see all your search materials on Facebook. Here, on the top you'll see Clear Searches option. Click on it.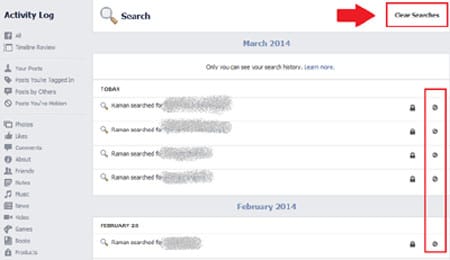 That's all! As you Click on Clear searches, a dialog box will be prompted. You will have to Click on Clear Searches again and all your Facebook searches will be deleted.
On the other hand you can also delete individual searches by clicking on block icon. As you click on block icon, it will ask to click on Remove and after clicking on Remove that individual search will be cleared.