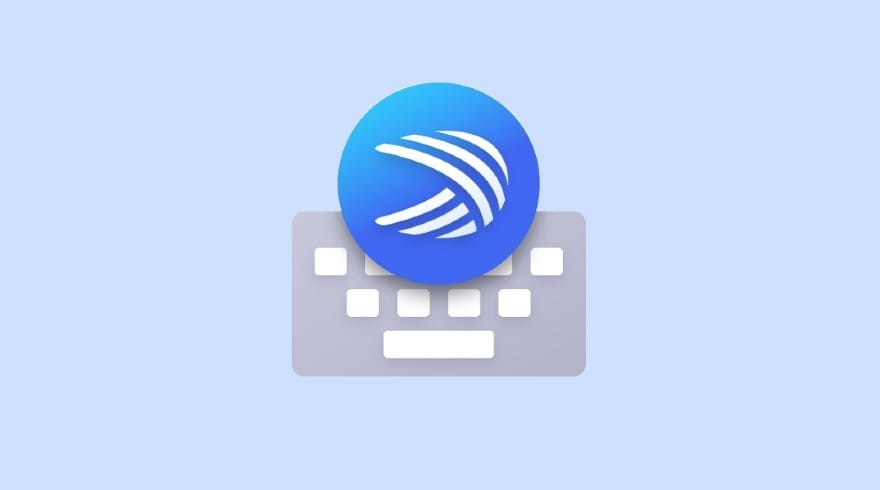 Microsoft Swiftkey is among the best keyboard layout which we are using in our Android and iOS devices. With the ease and AI technology in the keyboard, you will find that the keyboard knows you better when it comes to typing something. Swiftkey Keyboard is an intelligent keyboard that lets users get easy typing.
With the continuous updates, Microsoft Swiftkey has enabled a cloud clipboard feature that allows users to copy something from their mobile phones and paste it over Windows.
Sounds great? Yeah, this is a fantastic method to write emails and create better communication over mobile phones and PCs. The cloud clipboard from Microsoft Swiftkey is now available for Android only, and iOS users will be able to take advantage soon in the near future.
This article is a complete guide on how you can copy and paste text across Android and Windows using the Swiftkey keyboard.
How to Copy Paste Across Android and Windows with Swiftkey?
It is a very hectic task to do when you want to copy some important text on your PC using your Android device. Copying the text, pasting it over different platforms, turning on Windows, find the text, and using it. The process itself is a blunder if you miss something. Microsoft Swiftkey has made it too simple to copy the text using a cloud clipboard and paste it directly on your Windows system.
In order to use this feature to copy and paste across Android and Windows, you must have to enable the Cloud Clipboard feature in Microsoft Swiftkey for Windows as well as for Android.
Android users can enable Microsoft Swiftkey cloud clipboard using these simple steps:
After opening Microsoft Swiftkey app on your mobile device, tap on "Rich Input" and then "Clipboard".
After getting into the Clipboard setting, tap "Sync Clipboard History".
It will ask you to sign in to your Microsoft account for verification. After the security verification, the clipboard history will be synced with all your active devices.
After turning Cloud Clipboard on for your Android device, you will need to set this up for your Windows computer too that you can do it easily from the Windows settings.
All you need to follow these steps:
After turning on your Windows computer, find "Settings" and click on "System."
Navigate to "Clipboard" from the left navigation menu, click on "Clipboard History" and turn it on.
Now, click the "Get Started" button under the "Sync across devices". After your Microsoft account and security verification, turn the toggle on.
That's all. Now you'll be able to paste the copied text in the cloud clipboard across your different devices. Whether you want to copy from Android and paste it on Windows or vise versa, it will work like a charm.
How to Manage Cloud Clipboard?
After enabling cloud clipboard, you might need to copy the text and paste it over different devices. Microsoft Swiftkey keyboard will let you paste the last thing you have copied using a cloud clipboard. Your last copied clip will appear on the prediction bar, from where you can paste it over different devices.
Or else, you can turn it off and find the last copied clipboard manually. To do so, you will have to check out the "Last Copied Clip" in your Windows setting and paste it where you want to share it.
FAQ's Related To Microsoft Swiftkey Cloud Clipboard
Ques. Is it necessary to have a Microsoft account to use cloud clipboard?
Answer: Yes, users must log in to their Microsoft account to use the cloud clipboard setting to copy and paste through Android and Windows.
Ques. Which Operating system is compatible with cloud clipboard?
Answer: Users using Windows and Android can take advantage of cloud clipboards. It is not available for MAC, iOS, and Linux Operating Systems.
Ques. Is my data safe with Microsoft Swiftkey cloud clipboard?
Answer: For every text, you copy using a cloud clipboard, the data is end-to-end encrypted, and it will be used by the user only. No third-party app or even Microsoft can look into it.