We all use MS word in our daily life for different purposes. It may also happen sometimes that you received MS word document full of content and pictures embedded inside. If you need to extract images from MS word document to post them anywhere else, there is no option provided by Microsoft Word to save them. But still by using some other tricks, you can simply extract and save embedded images from any MS word document.
So, here's such a best trick which will teach you, how to extract MS word images and save them on your computer. This trick enables you to save images from MS word document on just a single click.
So, just follow these easy steps to best perform this trick –
STEP 1: As usually, open the MS word document file on your Windows computer/laptop.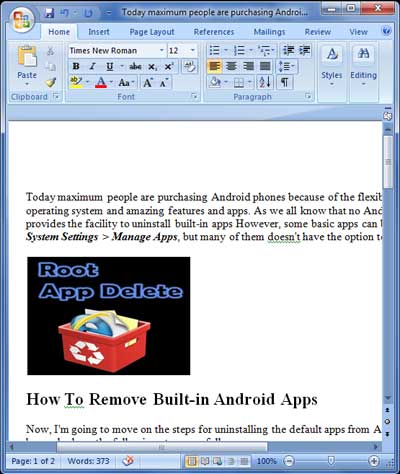 STEP 2: Now, move on to the Office Button and Click on Save as from the dropdown menu.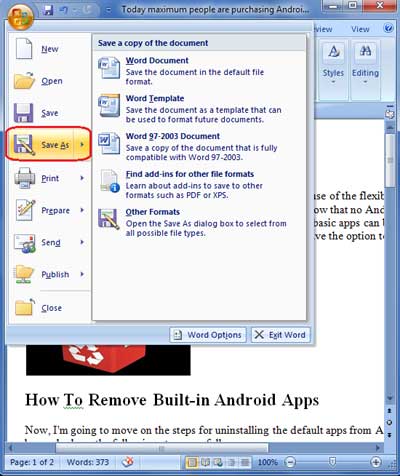 STEP 3: Here in the save as pop up window, you'll need to change MS word document type. So, look for Save As Type  or Other Formats option and Select Web Page Filtered. In other words, just save that MS word document as a webpage.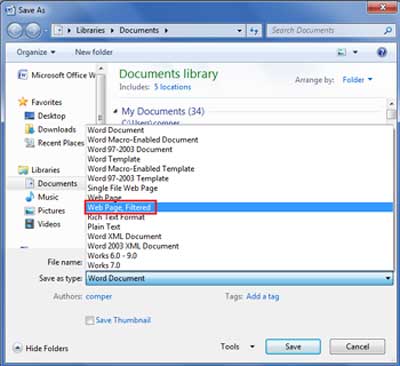 That's all guys! As you save the document in web page format, all the images embedded inside the document will automatically extract and save in a folder named document name_files at the same location where you saved the document in web page format.
So, open that folder and you'll see that all the images of that document are stored in the folder. Or another way to save images is that open the web page format of the document and right click on the image and click on save image as.. to save images one by one.
[su_note note_color="#f8f7f4″ text_color="#000000″ radius="1″]READ ALSO: 5 Helpful MS Office Word Tips for Beginners[/su_note]