When you delete a file from Windows hard disk normally, system only says the file will be moved to Recycle Bin. Recycle Bin gives us one more chance to restore the mistakenly deleted files without using a data recovery tool.
However, when you delete a file by pressing Shift + Delete key, Windows will delete the file directly without moving it to Recycle Bin. When you empty the Recycle Bin or delete files from the Recycle Bin, you will lose the only chance to restore the mistakenly deleted files to original partition.
It's my habit for a long time that I always delete files by pressing Shift+Delete which tends to permanent removal of files without hitting recycle bin so that they can't be restored from there.
A few days ago I was permanently (Shift+Delete) deleted a very important file of mine from the hard drive of my Windows laptop by mistake and repented on my this habit.
But while searching the solution to recover the permanently deleted files from Windows computer, I found a data recover software called "iCare Data Recovery" and you won't believe I restored my file using this software.
How to Recover Permanently Delete Files from Windows
By using this free iCare Data Recovery software you can quickly recover permanently deleted files from your Windows computer.
First of all, all you need to download this software in your computer. To download it just visit its official website and click on Free Download button. Once it's downloaded in the PC, run the setup and install carefully.
Once it's downloaded and installed in your Windows computer, open it and choose the Deep Scan Recover mode as it's the highly recommended to quickly recover deleted files.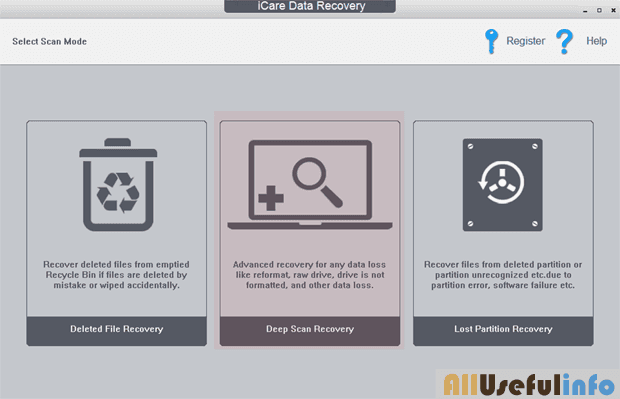 Now, it will ask you to choose the partition where the files are deleted, and then click on Next button. As soon as you'll click on Next button, iCare Data Recovery software will start scanning your lost files.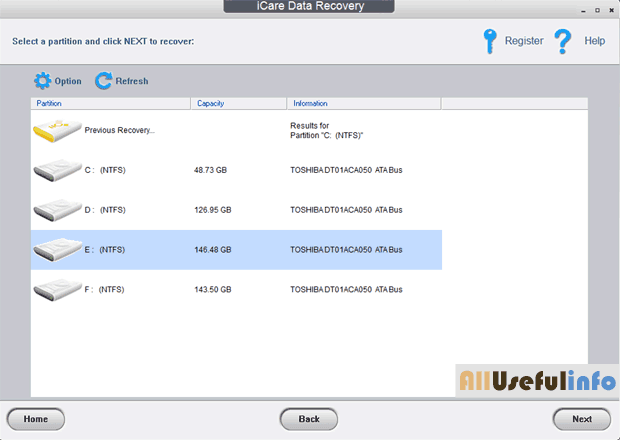 Once the scanning is completed, check the high priority partition and click on Next button as shown in the following screenshot.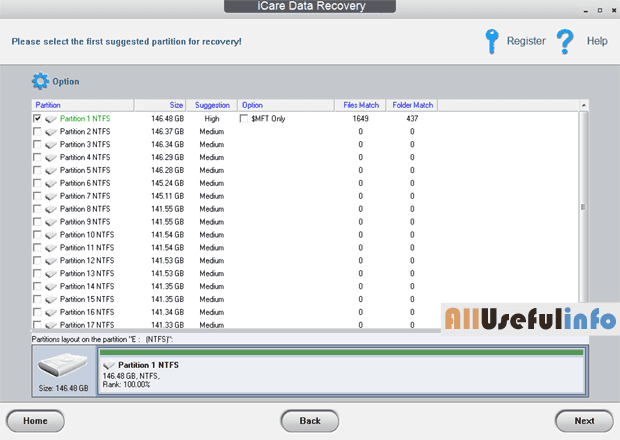 Finally as soon as you'll click on the Next button, all your permanently deleted files will be visible in front of you with a 'd' red mark. Just select the file you deleted and click on Next button to restore it.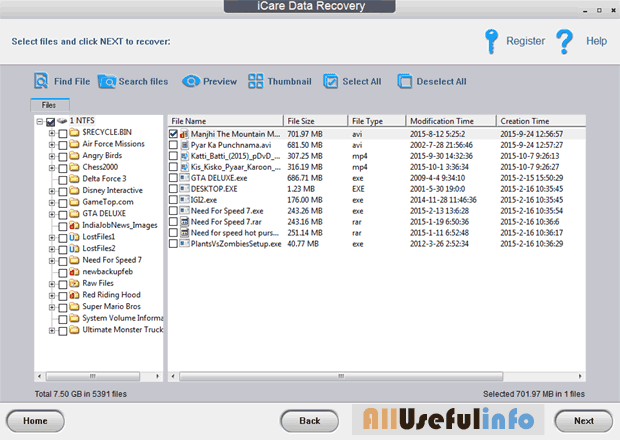 Now it will ask you choose the path where you want to restore the file. It's recommended that don't save the files to the partition where they were deleted.
After choosing a path to restore the file, lastly click on Next button and it's all. You're successfully recovered the permanently deleted files from your Windows computer.
[su_note note_color="#fbfff8″ text_color="#222222″ radius="2″]Related: How to Delete Undeletable Files in Windows 7[/su_note]
A Few More Things You Need to Know!
We all know that it's easily possible to recover a deleted file from recycle bin in Windows. Even if you deleted a file permanently from your hard drive, it's still possible to recover it which is now proved with this article.
The truth behind it is that when you permanently delete a file from your computer, it actually never get deleted but Windows just mark that space (occupied by that file) as available for new data storage.
Thus you need to stop writing new data to the partition where files were deleted to protect the deleted files from being overwritten.
So,  it's now proved that all types of files are recoverable whether they are deleted permanently from hard drive partition or Recycle Bin.
In case of normally deleted files, they can be recovered from recycle bin and if you deleted permanently, by using a data recover software like iCare Data Recovery files can be recovered.
Still for any reason if you're having problem in recovering your permanently delete files from your Windows 7, 8 or 10 computer, let me know via comments. I will try to help you with heart. 🙂