Is your web browser saving password and username in its browser memory so you're automatically logging in even after the logout? Here is the best solution for this problem.
Do you know why your account log in page remembers your password and username. I tell you. There is a minor reason behind this problem to be occurred. I think you will have ever seen a box for Remember Password when you goes to sign in. The problem starts with this box. The box asks you – Would you like to remember password for your email id?
If you click on button Remember Password, your browser saves username and password of the related account and shows them in your log in form whenever you want to log in.
MUST READ: How to See Remembered Passwords in Firefox
How To Remove Remembered Password in Firefox
In reality, it is not the functionality of Gmail or other account log in page to save remembered passwords, rather it is the task of browser to save your remembered passwords when you allows the browser after clicking on Remember Password button. So, follow the given steps to remove remembered password in Mozilla Firefox.
Click on Firefox button and Go to Options and again select Options. Follow the picture below.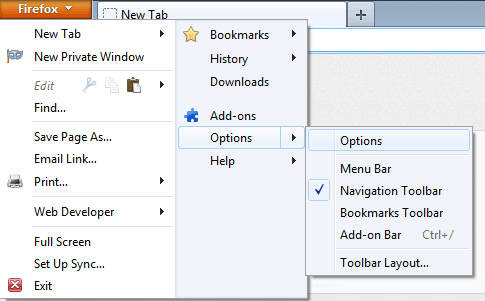 Now, Go to Security in the next pop up screen and make sure that 'Remember passwords for sites' is unchecked. Click OK.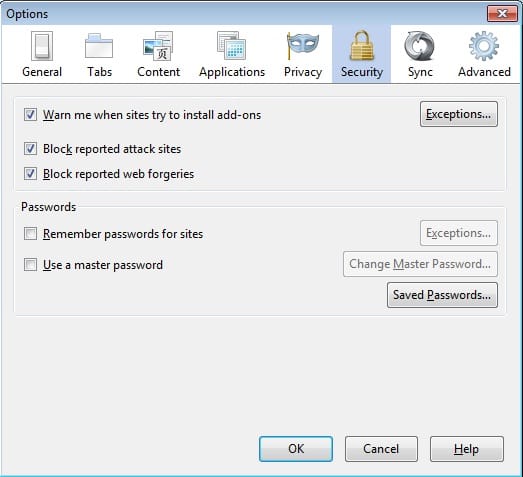 After applying these steps, go to your Gmail or other account log in page. You'll find that your saved passwords and usernames has now been removed.
RECOMMENDED: Top 10 Tips For Your Firefox Browser
How To Remove Remembered Passwords in Google Chrome
If you use Google Chrome instead of Firefox, you need to follow some steps in Chrome to remove remembered passwords. Have a look:
Click on Customize and Control button in Google Chrome and Select Settings as the following picture.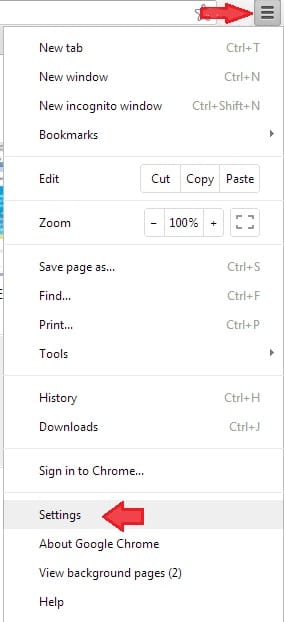 Now Click on Show advanced settings.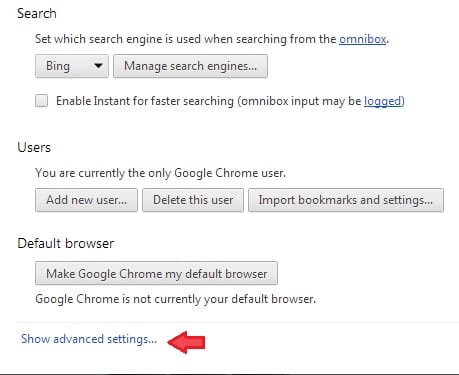 At last uncheck the term Offer to save passwords I enter on web under Passwords and forms.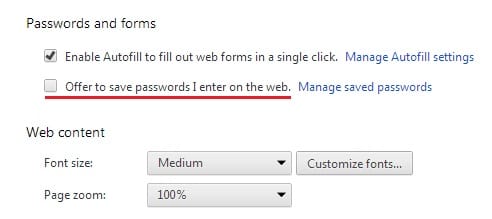 READ ALSO: Funny, Interesting & Useful Chrome Tips
That's it! Using these tricks, you'll be able to remove remembered password from your browser whether it is Chrome or Firefox. Good luck!