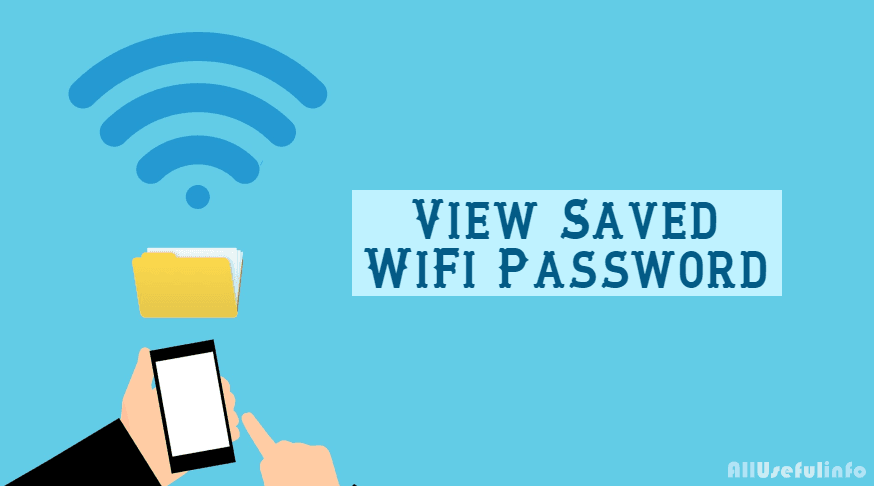 Your Android device probably remembers dozens of WiFi networks you've connected to since you got it. All Android devices save WiFi passwords whenever you connect them to a hotspot, no matter where they are – at the cinema, college, office, gym, restaurant, or a relative's home.
But the real problem arises when you need to view a saved WiFi password on your Android smartphone.
If you need to connect another device to a saved WiFi network or want to share that network's password with a friend, you may need to retrieve the password from your Android phone or tablet. Sometimes, the source may not be available, and you may have to rely on your Android device to find the saved password.
However, it's important to note that the password won't appear in plain text on your device, even if it's stored in your settings.
What are the Reasons for Viewing Saved WiFi Passwords?
Knowing the WiFi password is important for several reasons.
Firstly, having a password allows you to connect new devices to the WiFi network easily. This can be especially helpful if you want to share the internet connection with friends, family, or guests.
Secondly, having the password can save you from resetting the router and reconfiguring the network if you forget the password. Additionally, knowing the password can be useful if you need to troubleshoot network issues.
Another important aspect is security. If you are sharing the WiFi network with multiple people, changing the password is a good idea to maintain the network's security periodically. Knowing the password enables you to change it whenever necessary.
How To View Saved WiFi Passwords on Android?
While this is not a simple task, it would be easier if your device is rooted or runs on Android 10 or higher. Additionally, alternative methods that do not require rooting your device are still available if your device does not have these features. This guide will explore multiple ways to retrieve the saved WiFi password on an Android device.
Method 1: Checking the WiFi Router
Checking the WiFi router is one of the methods to retrieve your WiFi password on an Android device. It involves accessing the router's settings page to obtain the password. The steps are as follows:
Enter the router's IP address in the browser's address bar, which you can typically find on the back of the router or in the manual. The default IP address for most routers is "192.168.1.1 /192.168.0. Go to the browser's address bar on your Android and type "192.168.1.1 /192.168.0.1. The next step is to enter your username and password.
Once you're on the settings page, you can navigate to the WiFi settings section, where you'll find the WiFi network name (SSID) & the network's password (security key). Make sure to write down the password or take a screenshot, so you don't forget it.
It's important to note that the steps to access the router's settings page may vary depending on the type of router you are using. Additionally, some routers may not allow you to view the password in clear text, so you may need to reset the password if you can't retrieve it using this method.
Method 2: Using the WiFi QR Code
Another way to retrieve your WiFi password on your Android device is by using the WiFi QR Sharing feature. You can use this method to share your WiFi password with someone else if you need to. Here's how to do it:
Go to your device's WiFi settings and select the network you want to share.
Tap and hold the network name until a dialogue box appears. Then, select the "QR code" option.
Your device will generate a QR code that contains the WiFi network's SSID and password.
You have to scan it via any third-party QR code reader that will read and show you the password in clear text.
The person you share the QR code with will have access to your WiFi network until you remove their device from your network's list of allowed devices. Therefore, we recommend using this method only to share your WiFi password with people you trust.
Method 3: Using Google Lens App
You can also use the Google Lens app to retrieve your WiFi password on an Android device. The Google Lens search tool analyzes and identifies objects using your smartphone camera. With the latest versions of Google Lens, you can scan a WiFi network's QR code and view the password.
To use this method, open the Google Lens app on your Android device and point the camera at the QR code. The app will automatically detect the QR code and display the network details. In addition, you can view the WiFi password or copy it to your clipboard for easy access.
Note: To use this approach, you'll need a stable internet connection and the most recent version of the Google Lens application. Additionally, this technique necessitates the use of two smartphones for scanning. If you do not possess a second device and wish to recover the password saved on your device, you may utilize the alternative method outlined below.
Alternate Method:
The first step is to open Settings, click Connections, and tap WiFi.
Identify the WiFi network you wish to view and click on its gear icon.
Select the QR code located at the lower-left part of the screen.
Opt for "Save as" and download as an image.
Use Google Lens to scan the image you saved previously.
Now, Google Lens will show you the saved password in clear text.
Method 4: Fun Trick
Google Pay allows users to store credit and debit card information and payment through UPI. But did you know you can see your WiFi password with Google Pay?
Yes! You can save your network QR code and then use the Google Pay QR code scanner to open it. Upon scanning, the Google Pay scanner will display a string of text, such as "WIFI:T:WPA;P:XXXXXXX;S:NetworkName". The characters between the ";P" and ":S" in this text signify your network password.
Conclusion
Keeping your WiFi password safe is essential to protect your home network and personal data. You use a WiFi password to secure your wireless network, preventing unauthorized access by outsiders. If someone gains access to your WiFi network, they can access personal information such as banking details, credit card information, and other sensitive data.
Unauthorized users can use your WiFi network to engage in illegal activities, such as downloading copyrighted content, which can result in legal issues for the network owner. It can also cause the network to slow down due to an increased number of devices connected, causing inconvenience and frustration for legitimate users.
To keep your WiFi password safe, it's crucial to use a strong password that is not easy to guess or hack. The password should be unique, long, and a combination of letters, numbers, and symbols. Additionally, it's important to change your password regularly and avoid sharing it with others unless necessary.