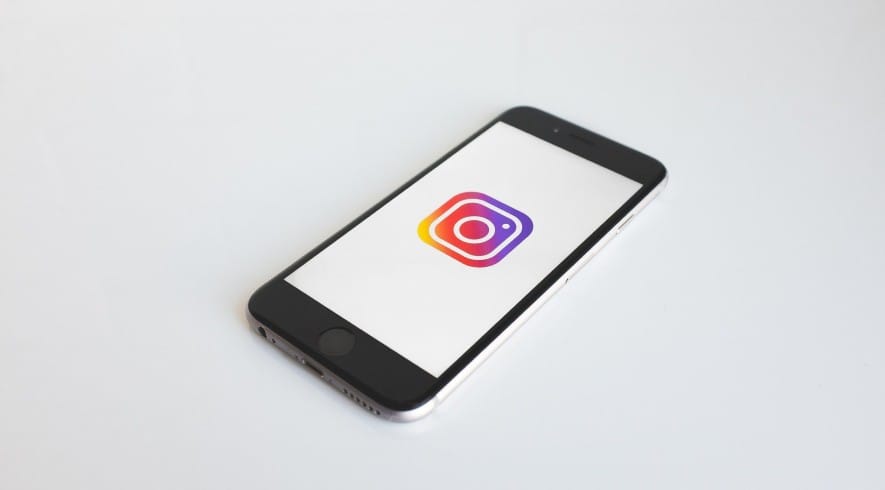 Instagram which is now owned by Meta, adds a new feature text-to-speech in the Instagram Reels section. The official announcement for the text-to-speech feature has made by Instagram via a community page.
Instagram is introducing this text-to-speech feature for only Reel creators. It can be called TikTok Inspired or TikTok-like feature as TikTok already had the text-to-speech feature. Let's know in detail about Instagram's text-to-speech feature. I will also explain how to use the text to speech feature and how it works.
Reels was launched in 2020 in direct competition with the popular short video app TikTok. Instagram promised to distribute an amount to the popular creators to attract more users. Although TikTok has been banned in India, there are many other competitor apps emerged so far. To keep itself in competition Instagram brings many new features. Apparently, to give creators more features and to add more fun and humor in Reels, Instagram introduced text-to-speech.
What Is Instagram's "Text -To -Speech" Feature?
Basically, by using Instagram's latest feature text-to-speech you can use a robotic artificial voice to describe your video instead of using your own voice. It can narrate your texts in two voice options, one is a female voice and the second is a male voice. You can choose one of these two. If anyone is there is who is uncomfortable to feature his voice then this feature allows him to make Reels without his voice.
Moreover, you can add an effect in voice by using one more latest feature by Instagram 'voice effect'. It offers you a total of five types of voice effects which are announcer, helium, vocalist, giant, and robot. You can go for any of one among these five. This feature was introduced with the text-to-speech feature.
How To Use "Text-To-Speech" Feature?
To use Instagram's new feature text-to-speech is not a so-called complicated process. It is quite easy process. you have to just follow these five easy steps.
Go to the Instagram app and open Reels camera.
Now, record a video or upload it via gallery.
Click on the 'Tex Tool' and add the texts that you want to narrate.
Get the three dots on the text bubble and tap on the Text-to-Speech.
Now, you have two voice options choose any one of them as desired.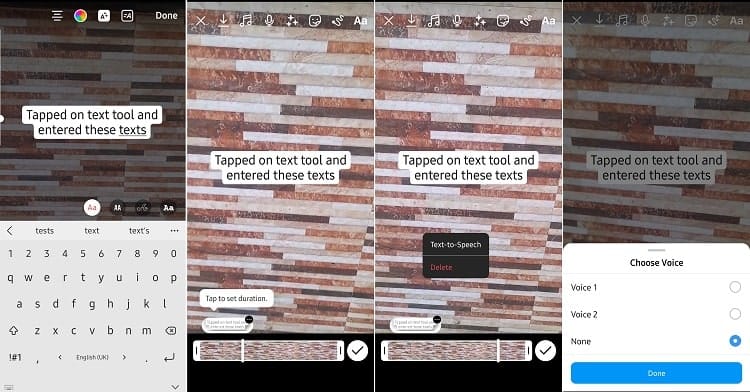 This is how the text-to-speech feature works in Instagram Reels. Now, you can post your Reel when finished!
One more thing to confirm is that 'text to speech' is accessible for each and every user of Instagram. There are no specific criteria decided by Instagram to use it.
How Does it Work?
The text-to-speech feature uses an auto-generated voice to narrate your text content. When you add the texts and use "text-to-speech", the automatically robotic voice is generated and it read the texts which you write on the Reel.