You would be seen on many websites a link unit or ad unit inside the navigation bar and I think it's a good choice of ad placement, as in one of my previous posts I suggested readers to experiment link unit under menu of your website. So, if your theme doesn't provide you the option to place ads directly below navigation bar, still you can do it very easily.
It's really very easy to place link unit or any ad under the navigation menu and even you don't need any kind of WordPress Plugin. Here I will guide you how!
Put Link Unit or Any Ad Just Below the Navigation Menu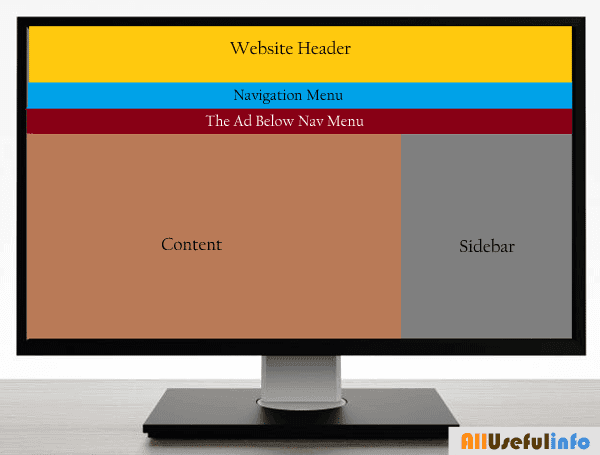 Just follow the simple steps given below and you'll be able to place ads under your website's navigation menu bar.
Just visit your Google Adsense dashboard and either create a new ad unit or use the old one to get the ad code.
Now, login to your WordPress dashboard, go to Appearance > Editor and open header.php file.
Finally, paste the ad code at the bottom of header.php file.
That's all. Further if you wanna make your ad align in center, you can use this syntax:
<center>Your Ad Code</center>
The Alternative Method For Placing Ad Under Nav Menu
Yes, the alternative method is by a WordPress plugin. If you don't hesitate in installing WordPress plugins or the above method doesn't work, you can still put ad under navigation bar. And Google's official plugin will help you do so, that is Google Adsense.
This is a official Adsense plugin written by Google itself. It lets you place ads on your websites at your own determined locations. It also provides the great facility to manage ads on your website such as disable ads on some specific pages etc.
Here's an example of ad placed below navigation menu by using this Google Adsense plugin: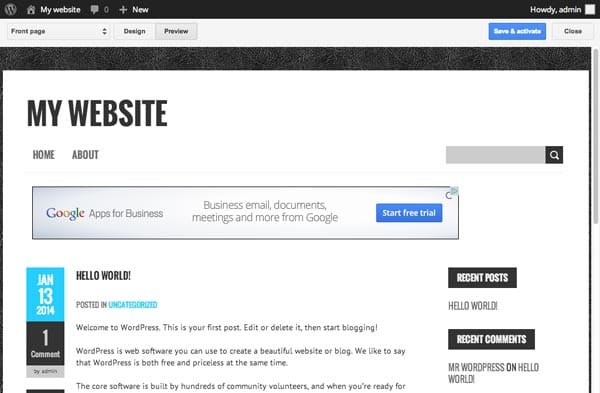 MUST CHECK: Earn More Out of Responsive Adsense Ad Units
It's that simple! I hope you won't feel any difficulty in placing your Adsense link unit or any kind of ad below your website's navigation menu. Still, if you stuck anywhere, let me know!