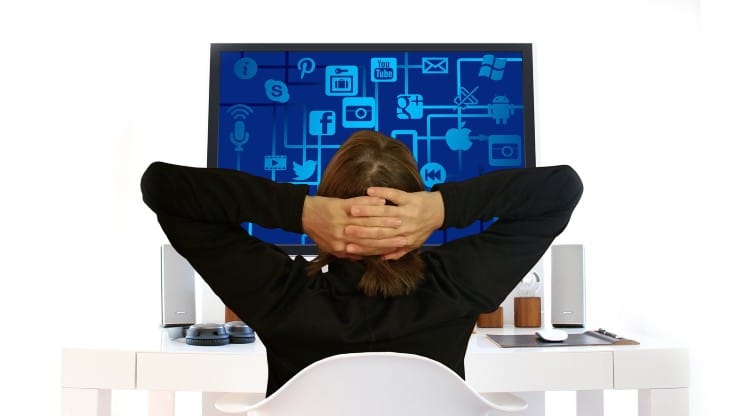 As we all know that social media plays a vital role in successful businesses. Everybody is promoting their business with the help of social media sites like Facebook, Twitter, etc. But, still, there are very few people who are successfully promoting their things on social media because of different reasons like Don't have sufficient followers on Social Media,  Don't know the nature of followers, You are not well engaged with your followers, and more.
So, there may be many reasons why you're not succeeding in promoting your business on social media, but you shouldn't worry because here I'm providing some web tools that will turn you into a great social media expert.
The following social media monitoring tools are made for different purposes such as analysis of your followers, scheduling posts on social media sites, and many more. So, look at the following social media monitoring tools to become a social media expert.
1. Social Mention
Social Mention a real-time social media search and analysis tool that collects the user-generated content about the name, brand, product, and searches term of any company on more than 100 social media sites. It's a very useful tool to understand the nature and activities of users on social media.
2. SocialBro
SocialBro is a SaaS-based Twitter Campaign Management Platform that helps businesses to target the Twitter audience. It analyzes the timeline of Twitter followers. It makes the analytic details available about your Twitter followers. And the best thing is that it's FREE for less than 5000 followers' accounts.
3. SocialOomph
SocialOomph is a tool that enhances the productivity of your web-supported services such as Facebook, Twitter, and many blogs. It comes with two kinds of plans – Free and Professional. Initially, whether you can sign up for a forever free plan or try its professional plan for 7 days. Its professional version offers many premium features whereas the free version is not capable of them.
4. Buffer
It's a social media scheduling service that helps you schedule your Facebook, Google Plus, and other social media posts with just a single click. It's very useful when you're going for a weekend and don't wanna give you time on social media sharing so you can use Buffer to schedule posts to be published later on your fixed time.
5. Pagemodo
Pagemodo is another very useful social marketing tool that helps you edit Facebook cover photos, make custom tabs, schedule and design your social media posts, and create Facebook contests and giveaways for your Facebook followers.
6. Sprout Social
Sprout Social lets you post, monitor, and analysis on different social media accounts from a single place. This tool lets you monitor your Facebook, Twitter, Google Plus, and Linkedin personal profile's messages from one inbox. It also offers a real-time brand monitoring and comprehensive reporting tool. However, the service is not free but you can try it for 30 days before making payment.
7. Hootsuite
It's an advanced social media management tool that is designed to manage many social media accounts at once. Hootsuite collects detailed reports to understand the already running social campaigns. It comes with three different plans – Free, Pro, and Enterprise.
8. Tweepi
Tweepi is a great Twitter management tool that offers a collection of simple tools to help you discover and follow new Twitter users. With Tweepi you can quickly list users that you follow but do not follow you back and take action. And you can also find the users who recently unfollowed you on Twitter. So, there are many uses of the Tweepi service and I think every Twitter user must use this tool to increase Twitter engagement.
9. TweetDeck
TweetDeck is the most powerful Twitter tool for real-time tracking, organizing, and engagement developed by Twitter itself. It's a good solution to manage Twitter feeds on a single screen.
10. Bitly
Bitly is a very popular URL shortening tool and I hope you all would know about it and might be thinking that why I'm mentioning it here along with social media management tools.
So, let me tell you this URL shortening service is very useful to enhance your social media engagement because it gives the correct data about how many clicks you got on the link you shortened using bitly and it also lets you create custom domain name shorten links.
Related Articles:
That's all! These 10 are the best social media monitoring tools to increase your engagement with followers by turning yourself a great social media expert.