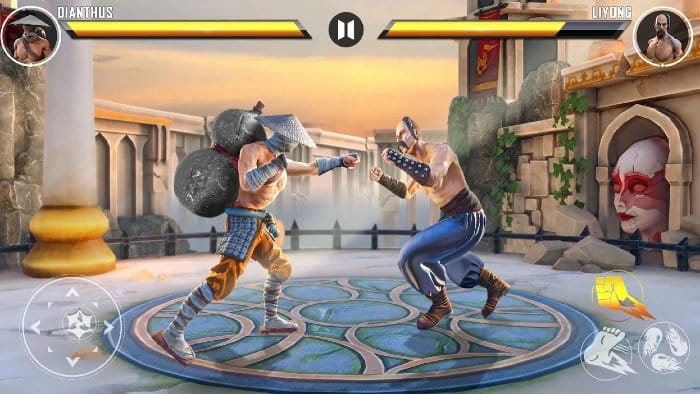 When it comes to smartphones, Android is the most popular platform and its popularity is increasing with each passing day. More and more Android lovers are joining the race and thus its popularity is gaining charts. If the fight game excites you then this is just the right place for you where you get complete action-filled details of the best Android fighting games.
Using an Android phone people of all ages can enjoy their favorite fight games online. Fighting games as it is among the most popular games of all time as the person playing gets completely engrossed in the game and enjoys the action.
However, finding a good fighting game is not an easy task. Thus, here is the list of the best fighting games available on the Google Play Store which are under 100 MB to download on your phone.
1. Karate King Super Kung Fu Fight
This game offers you real ninja combat & attack gaming experience and can be labeled as a high adrenalin game with real karate fighting challenges. Here you get a chance to play the real kick fighting game against the pro legends fighting champs.
You can also use the super ninja power in this game to knock down the opponent's energy quickly. The game offers beautiful and mind-boggling graphics to increase your love for the karate fighting game.
Size: 62 MB | Download
2. Real Superhero Kung Fu Fight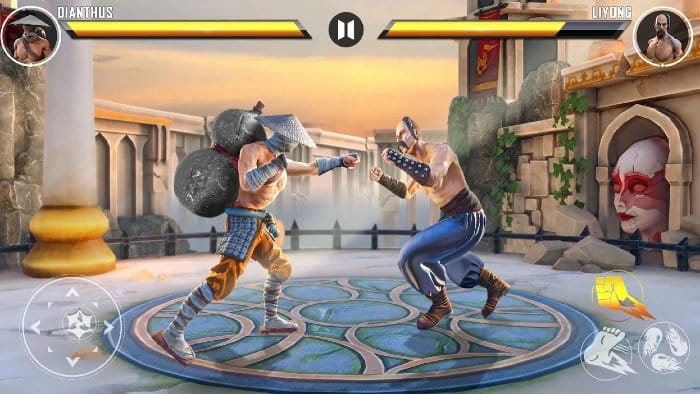 Real superhero kung fu fight is your path to making it big in the world of karate and to becoming the ultimate kung fu master by playing this free karate kung fu game. This is a perfectly designed game to gain expertise in fighting games. The game offers you some stunning visuals and amazing sound effects that enhance the entire gaming experience.
Some new characters have been added in this game to enhance the gaming aspect and make it appear wonderful and players also get some new choices in the stage selection. Additionally, there is increased language support in regional languages.
Size: 93 MB | Download
3. Ninja Warrior: Legend of Adventure Games
Ninja warrior is an amazing game with a legendary figure in the ancient world. With superhuman skills that have been imparted by trained legendary ninja warriors. This game has all that it takes to transform you into a ninja warrior legend.
This game offers you an exciting mission where you as a ninja warrior need to rescue hostages, and damage the enemy area to assassinate and destroy them. The game is easy to play and control with beautiful graphics and wonderful sound. The game offers players 3 maps and 45+ levels to try and enjoy this super game.
Size: 39 MB | Download
4. Anti-Terrorist Shooting Mission 2020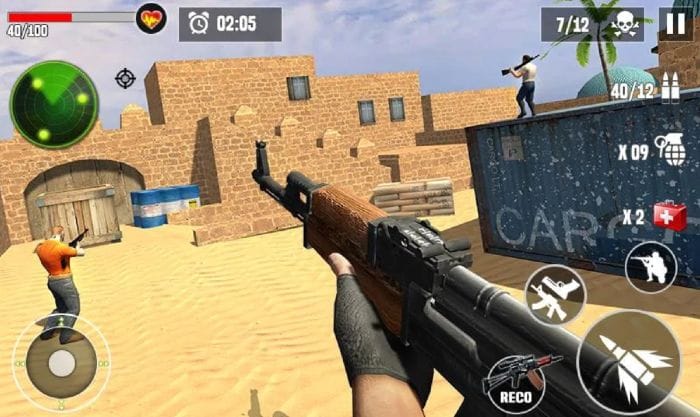 Anti-terrorist shooting mission 2020 is a new battle shooter game that aims to stop terrorism. As an elite commando of the squad force where your city is surrounded by terrorists, you need to save it by getting into the battle and completing the army operations.
As a commando, you need to defend the victims from bomb attacks and hostage kidnapping. You have a wide range of weapons to choose from and lead your team of commandos. It is a thrilling game that you will love and enjoy at the same time.
Size: 88 MB | Download
5. Kung Fu Attack 4 – Shadow Legends Fight
This game is a revolutionary action RPG that has some amazing graphics, innovative gameplay, and intense battles that you can try and enjoy the game. Shadow legends fight is a fun game and truly excites you to move on with special fighting styles and skills such as Kung Fu, Muay Thai, Karate, Kickboxing, boxing, and much more. It is one of the best kung fu games with some unique features which the players should certainly give a try.
Size: 51 MB | Download
6. FPS Commando Secret Mission
FPS commando secret mission offers you an exciting plot where you encounter all terrorists as a specially trained army commando. This free game offers you a variety of deadly weapons, shotguns, knives, grenades, fry-pan pistols & assault rifles, and much more.
Players need to keep moving in the game as an expert commandos and complete the real commando shooting mission. This fighting game offers you 50+ thrilling missions with multiple modern weapons.
Size: 28 MB | Download
7. Kickboxing Fighting Games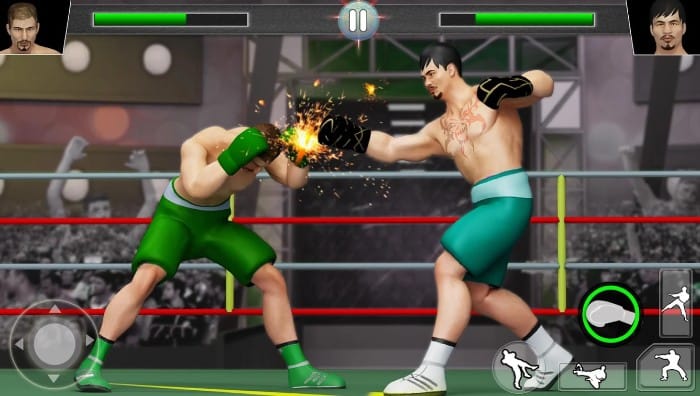 Punch boxing champions is the most realistic fighting simulation game. This game is specially designed for boxers and kick-fighting lovers where you get to experience an action-packed game where you take risky shots in the ring.
The game allows you to pick up between different fighters from all over the world. 3D animations and sound effects boost your gaming spirit. What are you waiting for? Just jump into the ring and start the kickboxing tournament.
Size: 47 MB | Download
8. US Army Fighting Games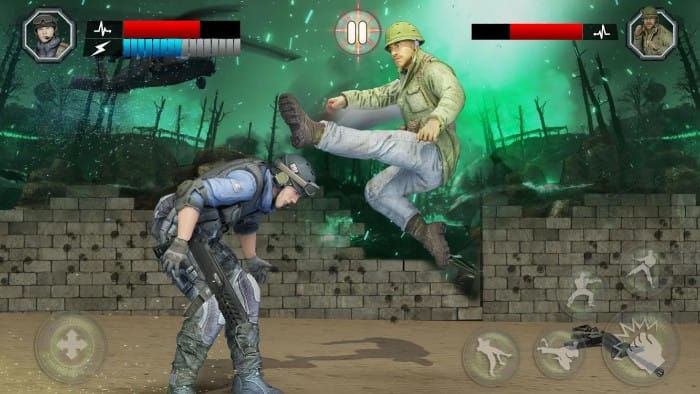 This ultimate action game offers you to try the US army battlefield fighting & kung fu karate fighters in a real battlefield action game where you fight with your rivals as a military commando.
You can fight against the strongest commando fighters and prove your battlefield karate champion. With many other skills to use in the fight game, you can use a punch and flying attacks to defeat your opponents.
Size: 53 MB | Download
9. Rooster Farm Battle
This game is all about the tournament of an angry rooster battle on a village farm. You have the best chicken to fight with the other roasters and your kung fu rooster is the best among all. As a player, you would simply love this epic journey of farm animals fighting in one of these amazing fighting simulator games. Play this game to emerge as the real chicken karate champion.
Size: 55 MB | Download
10. Women Wrestling Rumble
Women wrestling rumble 2020 is a game that offers bikini model girls fighting experience this wrestling game. The game provides you with an ultimate environment where one gets to witness the rock star bikini girls wrestling with real professional women. As a player, you get to choose from a list of royal bikini girl wrestlers. The energetic background music and great sound effects add some punch to the game.
Size: 57 MB | Download