PUBG is undoubtedly one of the best and most popular games on the Google Play Store. It is on the top list of every gamer who loves to play online multiple-player battle royale games on a mobile phone. But, the biggest problem behind not installing PUBG is its size. It's almost 2GB in size and so most people dare to install it.
Most of the time, people install PUBG to enjoy playing this exciting battle game with their friends but the phone starts hanging during the gameplay. So, if you're also fed up with this and looking for a good lightweight PUBG alternative, here're some of them.
Here I am presenting a list of the top 10 free lightweight PUBG alternatives for Android. Let's see:
Garena Free Fire is an online multiplayer survival shooter game with realistic and smooth graphics. Its fast and lite gameplay allows you to make a 4 player squad with in-game voice chat to interact with each other throughout the game.
In Garena Free Fire after every 10-minute game places you on a remote island where you are pit against 49 other players. It is one of the excellent lightweight alternatives to PUBG.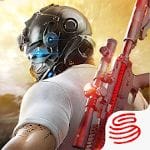 Knives Out is another battlefield game and a good alternative to PUBG. It has three maps and many gameplay modes. The only problem is that it takes little more time in loading at startup or may be it happened only with me.
It has five players in a group, a hundred players in a battle working with teammates to live to the end. If you are bored of PUBG and looking for a best lightweight alternative, give this one a try. Jump into the ever-tightening arena and to be the last one standing.
Battle Royale 3D is a cool and pretty decent battle royale game. It is lite in size so it can be another good lightweight alternative to PUBG. Handling is good and graphics are also too good. The only problem with this game is its speed, its running speed is slow.
This game is little similar to PUBG, a player has airdrop to battlefield and has to search for weapons and resources. You have to defeat the every opponents to be the last man standing.
Hopeless Land: Fight For Survival is very royal and fabulous battle shooting game containing many designed guns and cars. It's having too good graphics and a map just like PUBG. It support 121 players fight in one fatal survival game at same time.
The main problem with this game is hacking, other opponents use cheat codes while playing. And it is very annoying for a player who wants a fair game. But nonetheless it is an amazing battle survival game and definitely one of the best alternatives to PUBG.
FightNight is a dynamic battle royale shooter game. It has three separate game modes- solo, team and zombie battle. FightNight has a variety of characters, tons of different skins and heroes.
It has more than 20 weapons types to choose from and also a huge map which is filled with unique nooks, crannies and structure to hide out in and take over. FightNight sometime faces a crash issue, but other than this be sure that this game will give you one of the best battlefield experience.
Black Survival is a real-time PvP survival game aims to be a fair and competitive without pay to win elements. There are over 35 kinds of different characters to choose from and a total of 7 weapon types. This is a real time survival game played by 10 people on a desert island.
It has great graphics and a unique storyline as compared to other battle styled games. Black Survival also have some issues like connecting and speed but the developer is constantly working on them.
Last Day on Earth is a survival shooter game where player fights to survive in the zombie world. It is one of the best survival games on the Android play store. This challenging survival game consumes a little more time and also it is difficult here to get a decent base, however who likes things too easy?
In this game there are plenty of places to explore, things to craft and finding fuzzy wriggly puppies is always exciting. If you are survival game lover or looking for a lightweight PUBG alternative then you must play this game once.
ScarFall battle royale is online & offline shooting game with survival challenge. It is a multiplayer game with strategic play, works best on online mode. ScarFall has splendid 3D graphics with highly loaded weaponry and vast environments.
However, the game sometime faces the issue of lagging and connecting to the net in online multiplayer mode. Over the less it is a decent survival game which worth a try.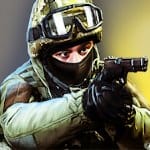 Critical Strike CS is a fast-paced modern multiplayer FPS counter terrorist game. It has AAA quality modern graphics with easy controls. The game has total 6 maps to try different tactics. Critical Strike has a total of 25 weapon types.
It has various game mode like – team vs team battle, free for all, defuse the bomb, private room battle (to play with friends) and custom match. You can also chat with your friends and other players.
Battle Destruction is the last survival game on this list but that doesn't make this game less worthy. This game has enough potential to become the best survival game you played till date. Just like as PUBG, Battle Destruction also has a huge map to explore and gives you the thrilling experience of the fast-paced non-stop action sequences.
The game has simple controls and a fantasy environment. The bad part of the game is it runs way too much ads also the graphics is not as good as comparison to other games but it will definitely a fun play. I assure you this.
READ ALSO: The Most Lightweight Android Games Under 5 MB
That's all for this list! There're numerous battleground games available on Google Play Store for Android users but I found these 10 Android games as the most lightweight PUBG alternatives for Android users.