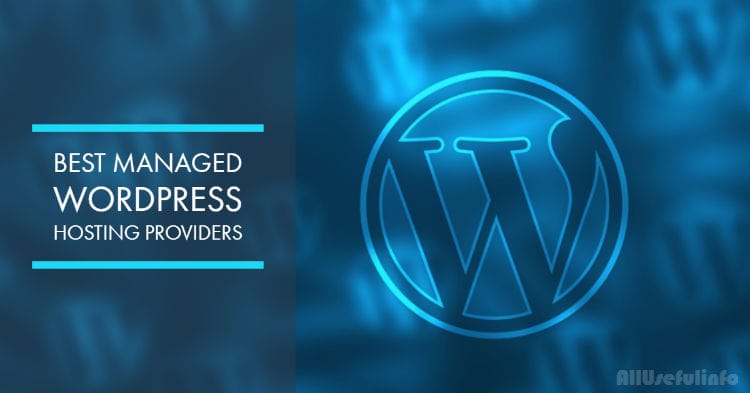 Till now I've tried various web hosting services and their different hosting plans. Almost all web hosting companies offer many packages such as Shared Hosting, Dedicated Server, VPS, Managed VPS, etc. If you're a beginner or having very limited traffic on your website, you may go with shared hosting and for high traffic, you may opt for a dedicated server or a VPS server. But, these days a new form of hosting becoming popular among bloggers or businesses, i.e. Cloud Hosting.
Cloud hosting is one of the latest forms of hosting that has become extremely popular among webmasters due to its tremendous features like lightning speed, no downtime, etc. But, in some cases managing a cloud server yourself might be a bit difficult as compared to others.

If you're willing to host your WordPress website to a cloud server for optimum performance, there're many cloud-based managed WordPress hosting providers available. This blog is also hosted on a managed WordPress hosting server.
The Best Managed WordPress Hosting Providers
Let's see the best-managed WordPress hosting providers in the field. You can choose the best one according to your budget and the resources you need.
Cloudways is one of the best cloud-based managed WordPress hosting providers. I'm ranking it in the first position because the All Useful Info is hosted on the Cloudways server and very happy with its services.
Cloudways offers completely managed WordPress hosting services with different cloud infrastructures at a very reasonable price, starts from $10/month only.
Cloudways stores your site on 3× faster SSD drives for reduced page load times provides dedicated resources and quality support. I'm impressed by their quick support from professional and talented staff.
The best part about Cloudways is that you can try it for a few days without providing your card details so that you experience the service first and pay only when you're satisfied.
Liquid Web is a fully managed web hosting provider that offers managed hosting solutions according to the needs of customers. Not only cloud-based managed WordPress hosting but Liquid Web offers cloud VPS, cloud dedicated server, and more.
With managed WordPress hosting products from Liquid Web, you'll get many great features such as SSD Storage, Automatic Daily Backups, Full Server Access, Staging Site, Automatic SSL, Amazing Fast Speed, and the 24 hours support by phone, email, and live chat.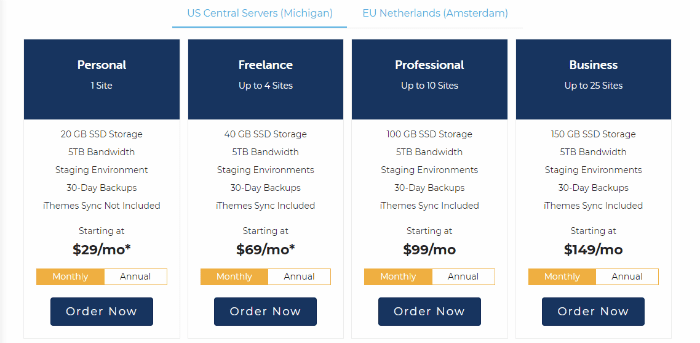 Managed WordPress Hosting plans at Liquid Web starts from $29/month. The price is absolutely worth of its features and I believe that this price should not be that high for bloggers and business even for starting up.
Kinsta is one of the best-managed WordPress hosting powered by Google Cloud. It's made only for WordPress users. It's a very powerful WordPress hosting known for quality support.
Its interface "MyKinsta" is very user-friendly. From tracking bandwidth, visitor stats to creating SSL certificates, all the tools you need are in one convenient location.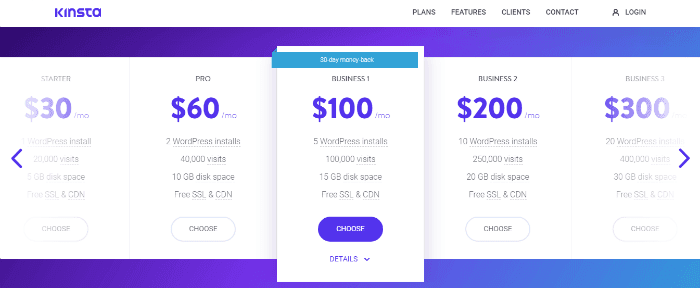 Kinsta's managed WordPress hosting packages start from $30/month with very limited resources. If you're having huge traffic, it might be too costly for you. But, if you think it will work for you, you can go ahead to try its services with the protection of a 30-day money-back guarantee. Read the review of Kinsta hosting that I wrote recently after testing their services.
WP Engine is known for offering fully managed WordPress hosting services based on the cloud. It is one of the biggest names in the field of managed WordPress hosting providers.
With all the amazing features such as Auto Migration, One-Click Staging, Free CDN & SSL, Multi-Site Conversion, 24 hours powerful support, etc., as the name suggests, it works as an engine for your WordPress blog.
However, pricing might not be that affordable for everyone. It starts with $35/month for very limited traffic blogs/websites. With all the hosting packages at WP Engine, you'll be getting Genesis Framework and 35+ premium StudioPress themes for absolutely free of cost which are actually over $2000 in value.
Verdict
If you own a WordPress blog or website and really want to focus on your content rather than hosting related issues, you must go with managed WordPress hosting. But, the main problem with managed WordPress hosting is the price. Mostly all the big names in managed WordPress hosting are very expensive as compared to the traditional hosting plans.
The main reason for expensive managed WordPress hosting is the quality of service and cloud infrastructure. And even in the cloud, Google Cloud is too expensive and on the other hand, the Digital Ocean cloud is affordable than others.
And among all the above-mentioned managed WordPress hosting providers, Cloudways is the only hosting provider that lets you choose the cloud infrastructure according to your budget. And that's why you can get an affordable managed hosting solution at Cloudways as compared to others.
I've been using Cloudways for many months and impressed a lot with their service and the kind of quality support. So, I would suggest everyone to host their WordPress website with Cloudways if you're seeking affordable cloud-based managed WordPress hosting with decent features and support.
But, if you're having decent money-earning website and budget is not your problem, you can go with Kinsta or WP Engine as both of them specialize in managed WordPress hosting and optimization.