As we all know that live chat is one of the most popular and beloved support options by people around the world. If you've started a company and don't have a live chat support option, most of your customers may disappoint. So, when there are lots of free live chat applications available, why you're not adopting one for your website to attract more customers?
In this post, I'm going to show you the 4 best and free live chat applications for your website. If you're recently started a web hosting company or something similar like this in which people look for better support, the live chat option is a must.
The best thing about the live chat option is that initially you can use it for free and can easily be integrated with any website even you're poor in coding.
Free Live Chat Applications for Your Website
Following are the free live chat systems that will let you monitor and chat with visitors on your website in real-time.
tawk.to is a 100% free live chat application for your website to monitor and chat with visitors on your website from a free customizable page.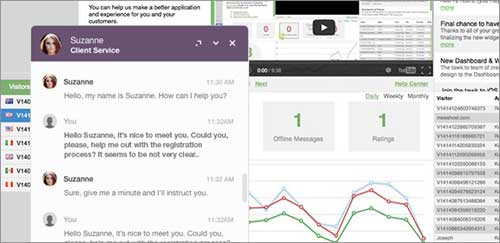 After creating your free account, you can easily customize the chat widget according to your website so that it will match perfectly with your site design.
It's the ad-free live chat application for your website which lets you add as many as you want agents and an unlimited number of concurrent chats.
2. LiveZilla
LiveZilla is another popular and freemium live chat system for your website to concurrently chat with the visitors on your website.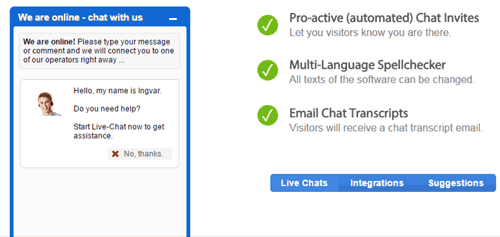 It comes with two different options – LiveZilla One and LiveZilla Pro. LiveZilla One is completely free to use but limited to only a single operator while all other features are similar to LiveZilla Pro.
Other than the Live Chat system, it is also popular for ticket system management. It has many interesting features such as mobile access, real-time visitor monitoring, multilingual, etc.
Zoho Chat is absolutely free online live chat application that you can embed to your website to talk with the visitors for offering instant support.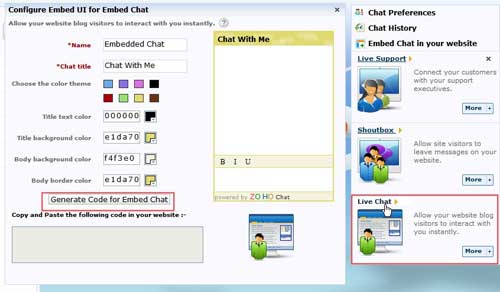 As it is absolutely free, it doesn't look better than LiveZilla or another premium live chat software but yes it works fantastically as I tried it.
Smartsupp is another free live chat platform that lets you delight your customers and increase your sales. Smartsupp chat enables you to engage in personal conversations with your customers and build a long-term relationship with them.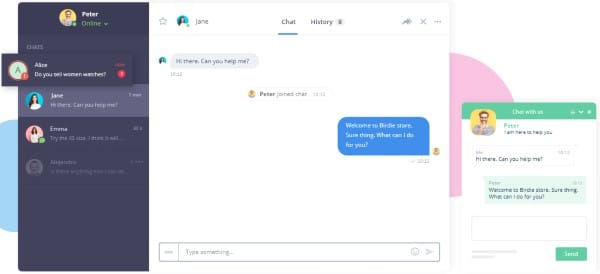 It works great on any platform like WordPress, OpenCart, PrestaShop, Webnode, and many more. This is a great live chat application for your website as well as an online store to increase sales.
These 4 are the best and free live chat applications for your websites. If you know of any other free live chat applications, let me know so that I can add that to the list.