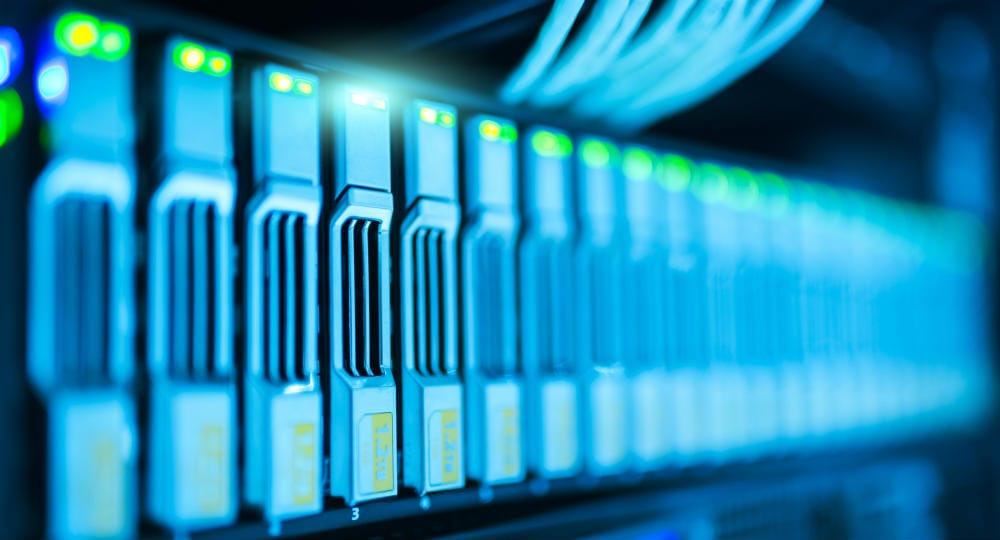 If your website is currently hosted somewhere but you wanna shift to any other web hosting company, there are various factors that must be considered while choosing the best web host for your website. Some important factors include technical support options, customer reviews, price, and more.
Here, in this post, I'm going to provide you with 5 important tips for choosing the best web hosting service to host your website.
If you're a beginner to blogging and hosting, don't worry as the following tips will be very helpful for you to select a great, trusted, and feature-rich web host for your new website or blog.
Before telling you the tips for choosing the best web host for your blog or website, first of all, I would like to tell you some demerits of hosting your website at an untrusted website or at any web host you don't have sufficient information about.
Demerits of Choosing an Unknown Web Host
May Lose Your Website: The main thing you all should have in mind is that your website is dependent on the web host and if you're hosting with any non-trusted web hosting company, you may lose your data and even your complete website. So, for every blogger, it is recommended to keep a complete backup of your website.
Bad Page Loading Speed: The small or unknown web hosts won't keep their own servers, instead they may be resellers and that may lead to slow down the page loading speed. And as page loading is nowadays the main ranking factor of various search engines like Google so you should take care of it.
Worst Support: If you're running a blog or website, it may happen many times that you need urgent support from your website but in the case of a non-trusted or unknown web host, you may feel the bad technical support.
And there may be several limitations to hosting your website with a bad web host. So, how can you find out which web host is good and provides better support, and have its own servers?
Top 5 Tips to Choose a Best Web Hosting Service
The following tips are all about selecting a better web hosting company. In fact, here are 5 very helpful tips for choosing the best web hosting service for your website.
Tip #1:

Cheapest Web Host is not Always Good

I know everybody looks for an affordable web host for their website but it's not a good thing always. Because if you always look for the cheapest web hosting company, most of the results will reach you to an unknown or maybe non-trusted web host that may lead to a bad impact on your website.

So, if you're running a website for earning money, I strongly recommend you not to consider an affordable or cheapest web host, but rather focus on services the web host offer regardless of its pricing because your business is going to be dependent on that web host. So, be careful of that!
Tip #2:

Look For Technical Support Options

This question must arise in your mind before choosing a web hosting company because technical support is the most important thing that you may need multiple times and maybe in a very immediate and urgent situation sometimes.

Different web hosts offer different kinds of technical support options such as email support, live chat, phone support, etc. In all these support options I mostly consider phone support and then live chat because with these support options you can contact the technical expert immediately and solve your issue on the spot.

So, it is also a very important thing you should have in mind before choosing a web hosting service for your website. I recommend you to consider the web host that offers at least one of these two – the phone support or live chat option.

There are many popular web hosting companies available in India that offer both phone and live chat support options such as Bluehost, HostGator, etc. If you are looking for WordPress hosting, I would suggest, Kinsta, WPX, and Cloudways as the best in the industry.
Tip #3:

Look For User Interface

It's also worth considering factors for every beginner while choosing a web host because different web hosts provide different user interfaces and you should know what interface is best for you. Most bloggers use and recommend the cPanel as it is very easy to use.

It makes most of the tasks easy such as installing WordPress, setting up email, setting up FTP accounts, managing your database, and many more.

Most web hosts take the extra amount for including cPanel in your package and honestly this little extra amount spent on cPanel will give you a bigger vantage.
Tip #4:

See the Customer Reviews

Do you know why I recommend seeing customer reviews by searching on Google? If you want to get the true information about any web host, don't see the testimonials on their same website, instead search for reviews on Google with the name of the company.

For example, if you search for a review of the Bluehost hosting company, type in Google, Bluehost Review or Hosting experience with Bluehost, etc. so that you can find the reviews of that hosting company by people who really experienced it.
Tip #5:

Look For the Area of Specialty

You know guys that different people or customers have different needs; some want a shared plan as their website is now not getting high traffic and some are enterprises and want high resources like RAM, processor, and bandwidth.

And you will be surprised to know that not all web hosting companies can be good for all kinds of customers as different companies focus on different areas of specialty. For example, some web hosts focus on shared plans and announce different offers on shared plans but are not that good for high-traffic websites or businesses.

So, it's also good to know what's really the area of focus of the relevant company. For this, whether you can search for or simply without hesitating ask the sales representative of that company.
A Few More Bonus Tips
Whether, you're hosting your site on a trusted hosting provider but still don't forget that your whole website is dependent on hosting and if unfortunately, it fails, you will lose your site, so it is always highly recommended to everybody to keep a daily backup of your website.
Moreover, as all the above-mentioned tips are very useful and you must consider them while choosing a web host for your website, but I personally wanna emphasize the second tip again because if you will be able to get instant support from your web host, all your hosting related problems can be fixed immediately.
So, guys, I hope these tips will proven very helpful for you to choose a perfect web host for your blog or corporate website. I will be happy if you share it with us. How did you find these tips? And let me know which web host you selected for your website.
Still, having any problem choosing a good web hosting service for your website? Let me know via comments!