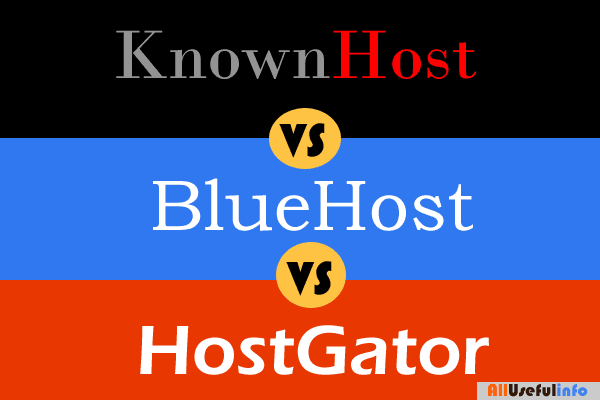 Choosing a best web host is always a very difficult and confusing matter. So, in some of my previous articles I many times wrote different tips and tricks for choosing a best web hosting provider, such as:
And there are many articles I published a few time back on web hosting but today I'm going to show you a great comparison between Knownhost, Bluehost and Hostgator, which completely reflects my own experience with all of these hosting companies.
As along with time I changed many web hosting companies due to different problems. First of all my site was hosted on Hostgator but due to some problem I had to migrate my site to Bluehost India server. But, again due to speed and customer support problems I migrated to Knownhost.
So, with my own experiences I am going to share an honest and trustworthy comparison between Knownhost, Bluehost and Hostgator. Let me know how did you find it.
HostGator VS Bluehost VS Knownhost
I just have some important points to compare these three web hosting companies, such as technical support, pricing, user interface etc. So, have a look:
Technical Support
Technical support is one of the main factors everybody should consider before choosing a hosting service provider. Some of the best support options are live chat and phone support.
So, in case of Hostgator it offers the both live chat and phone support options to their customers and the best thing is that the both of these supports are absolutely free to use (phone support is toll-free).
Not only this, Hostgator support team is really very sensitive about their customers and care a lot. I had been hosting my site on Hostgator for a approx 1 year and they provided me the best support. But, only once I was had a service down issue with Hostgator and that's why I had to change the hosting.
Bluehost also offer the both (live chat and phone) support options to their customers. But, I was not that happy with Bluehost India supoprt, as I hosted my site on Bluehost India and felt lots of problems such as the lack of live chat support option (Bluehost India doesn't offer live chat support), very late response time etc.
Bluehost India provides only the phone and email (ticket) support, in which the phone support is not toll-free. And with ticket support, they many times took even 1 or 2 days to reply my ticket. And that's why I was very unhappy with Bluehost.
Now, you might be unhappy to know that Knownhost neither offer live chat support nor phone support (But offer toll-free phone support for USA). Then? It offers only the email (ticket) support. But, you will be surprised to know that still I like its support more than Bluehost and Hostgator.
What happened if Knownhost offer the support via their helpdesk, believe me they guys provide the better customer support service than any other hosting provider, honestly. In fact, I never had to wait for more than 5 minutes to get response after opening the ticket, and usually for me their average response is just 2 minutes. So, I just feel it like a live chat support service, honestly.
VPS with SSD Storage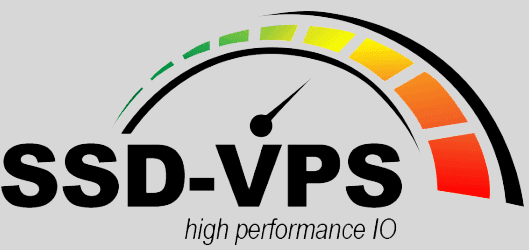 Commonly most of the web hosting companies like Hostagtor and Bluehost provide traditional HDD storage facility whereas I would like to recommend using SSD storage, as they are more faster than HDDs and provide optimal performance. According to some experts, the SSD storage drives perform up to 20% faster than traditional HDD drives.
There may be less web hosting companies who provide SSD storage with their web hosting plans such as Inmotion Hosting, Knownhost etc.
So, from this point of view I will recommend you to host your site with Knownhost as it offers FREE SSDs with its Managed VPS plans, whereas Bluehost and Hostgator doesn't.
User Interface or Control Panel
It's another very important factor to consider before choosing a web host. You should first know that which control panels the web host provide. One of the most easiest control panel for beginners is cPanel. And luckily HostGator, Bluehost and Knownhost, all of them offer cPanel.
But, the best thing about Knownhost is that everything is in your control. How? This is because you can install any control panel you want on your Knownhost server without the limitation of what they offer.
It means if you want to install any different control panel which company doesn't offer, you can order the VPS without any control panel and after that you can install whatever you prefer. If you're unable to install, customer support staff will help you do so.
Free Backups

Keeping the backup of your site is always very important because if due to any reason your data is lost or somebody hacked the website, you still have a change to reborn the website using backup.
Most of the web hosts doesn't offer the backup facility, and it's very bad thing. And honestly I would like to say that never host your site on the web hosts don't keep the backup of your website data for emergency cases. Or if web host doesn't offer the backup facility but still you love the web host, you should keep backup at your end.
In case of Hostgator, they keep weekly backups and also they encourage you to keep backups yourself, as their backups are weekly. Still, I would like to suggest you to have a talk with their sales representative before signing up.
Bluehost doesn't keep the backups of your website data, so you will have to do it yourself. However, the Optimized WordPress Hosting plan keep the backup facility.
But, the Knownhost have the fantastic FREE backup facility. They keep the backups of your websites on daily basis. So, there is no need to do it of your behalf or no need to worry about anything.
Area of Specialty
Different people or customers have different needs such as some want shared plan as their website is now not getting high traffic and some are enterprises and want more resources like RAM, processor and bandwidth. And you will be surprised to know that not the all web hosting companies can be good for all kind of customers as different companies focus on different area of specialty.
According to my own experience, Bluehost is best suited for shared and WordPress optimized hosting. My suggestion is that only host your site on Bluehost's shared hosting plans or WordPress optimized hosing package.
Honestly, in case of HostGator I'm unable to find its specialty as it's overall great. Of course I wanna adore the technical support of HostGator, specially.
Knownhost is best suited for managed VPS plans. I will highly recommend everybody to host site with Knownhost if you're seeking a best web host best managed VPS plans, fantastic tech support and affordable pricing.
The Conclusion
There are many factors such as technical support by the web host, pricing, user interface, uptime and more being considered before choosing a best web host and after experiencing these three web hosting companies, currently I would like to suggest you to choose Knownhost, as it's technical support (the thing I loved a lot in Knownhost) is just awesome, VPS plans are affordable, every control panel can be installed, and 99.9% uptime.
So, I would like to recommend everybody to use Knownhost to take your business/blogging to the next level.
Other than this, if you would like to use WordPress optimized hosting, you can try Bluehost. Remember that they doesn't offer any migration facility, you will have to do it yourself.
Hostgator is bit costly! However, their technical support is fantastic and the quality of their servers also good.
That's all. Let me know which web host you're going to sign up today. If you've any hosting related questions, you can freely ask me via comments and I will answer you back according to my experience.