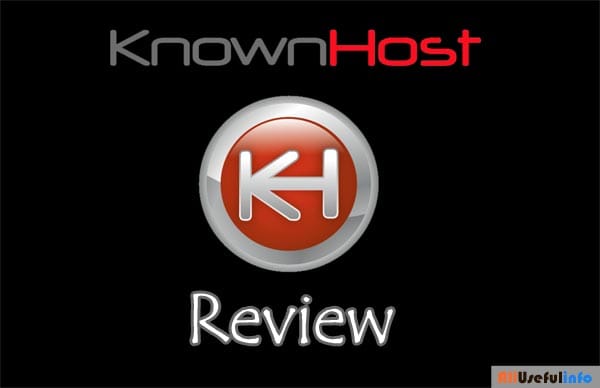 In the whole blogging journey, one of the main hurdles is choosing a good web hosting company. This is because the whole data of your site will be stored on the hosting server, and also the hosting server is responsible for the website speed, and the website speed is the main ranking factor of search engines.
I along with time changed many web hosts and love to share my experience with different web hosting companies. Currently (while writing this post) my site is hosted on KnownHost and it has been near 2 months. So, with today's article I'm sharing my overall experience with KnownHost web hosting.
Previously I shared my web hosting experiences with some popular web hosts such as Bluehost, Hostgator etc. You can check them out below:
My Overall Experience with KnownHost VPS Hosting
As I many times explained that there are some important factors that we all should have in mind while choosing a good web hosting company, so according to me the following factors are very important you should see in every web host. Let me explain how serious the Knowhost is about these factors!
Technical Support
Technical support is the main factor we must consider while choosing a web host. You must have the better information about company's technical support quality because you may many times need the quick support from the company in critical time of your website.
Web hosting companies provide different technical support options such as live chat, phone support, and email support. And live chat and phone support are the best support options because with these support options you can quickly fix the issues by frequently talking with the representative.
But, unfortunately, KnownHost doesn't have any of them. I mean there is only email (ticket submission) support option and then they will respond to your ticket or email. But, honestly I love it more that the live chat and phone support options.
Do you know why? Because they never took (for me) more than 5 minutes to respond any of my question. Mostly their support staff responds in 1 to 2 minutes.
So, I'm very happy with their technical support and highly appreciate it. And it's much more better than the live chat and phone support option.
[clickToTweet tweet="All I can say that Knownhost's technical support is just awesome! #KnownhostSupport" quote="All I can say that Knownhost's technical support is just awesome!" ]
Control Panel of Your Choice
It wouldn't be possible that you're familiar with all kind of hosting control panels, so whether its command line or any control panel, you can choose how you want to manage your server.
Basically its VPS plans come with 2 or 3 control panel choices but you can still install whatever software you want to manage your server.
If you want to install any different control panel which company doesn't offer, you can order the VPS without any control panel and after that you can install whatever you prefer. If you're unable to install, customer support staff will help you do so.
[clickToTweet tweet="You can choose your own/favorite #cPanel. Isn't it a great #KnownHost feature?" quote="You can choose your own/favorite cPanel. Isn't it a great KnownHost feature?" ]
VPS with SSD Storage
Having the VPS plans with SSD storage was the main reason for why I chose KnownHost hosting because I just wanted to increase my website loading speed.
Commonly most of the web hosting companies like Hostagtor and Bluehost provide traditional HDD storage facility whereas I would like to recommend using SSD storage, as they are more faster than HDDs and provide optimal performance. According to some experts, the SSD storage drives perform up to 20% faster than traditional HDD drives.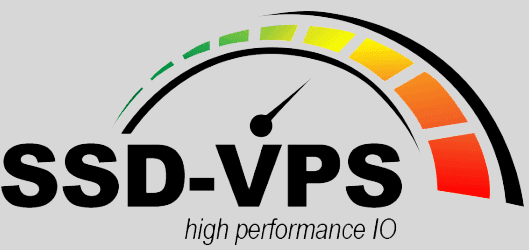 There may be less web hosting companies who provide SSD storage with their web hosting plans such as Inmotion Hosting, Knownhost etc.
So, from this point of view I will recommend you to host your site with Knownhost as it offers FREE SSDs with its Managed VPS plans, whereas Bluehost and Hostgator doesn't.
[clickToTweet tweet="Knownhost is the best hosting option for you if you need SSD storage. #KnownhostSSD" quote="Knownhost is the best hosting option for you if you need SSD storage. "]
Daily Free Backups
Keeping the backup of your site is always very important because if due to any reason your data is lost or somebody hacked the website, you still have a change to reborn the website using backup.

Most of the web hosts doesn't offer the backup facility, and it's very bad thing. And honestly I would like to say that never host your site on the web hosts don't keep the backup of your website data for emergency cases. Or if web host doesn't offer the backup facility but still you love the web host, you should keep backup at your end.
Knownhost have the fantastic FREE backup facility. They keep the backups of your websites on daily basis. So, there is no need to do it of your behalf or no need to worry about anything.
So, What You Think?
The above words are just the reflection of my overall experience with Knownhost web hosting service and I hope if you read them carefully, you're going to love Knownhost. Let me know what you about KnownHost web hosting.
If you need any other information or knowledge about KnownHost web hosting servers, tell me via comments. I will surely give you the honest info according to my self experience.
Ask me via comments below or you can directly mail me on [email protected]. I will always be happy to help you. Take care.