Are you serious about speeding up your website loading? If you're not, you should because you know that website loading speed is a ranking factor considered by most the search engines like Google. So, if your website loading speed is not that good even after optimizing with a cache plugin like WP Super Cache or W3 Total Cache and magnifying CSS, JavaScript and more, it's time to sign up for a content delivery network (CDN) to accelerate your website loading.
Before signing up for a CDN provider, you should think about your website specific needs and some other factors I discussed a few days back in one of the articles.
Recommended: Tips for Choosing a Best CDN Provider
Also before all these things, you should know that what exactly a CDN does. So, the CDN is a system of distributed servers across the world which cache the static content from the origin server (where your website is hosted) and copies it to its servers around the world so that when users open your website, the static content is delivered from the CDN Server closest to them.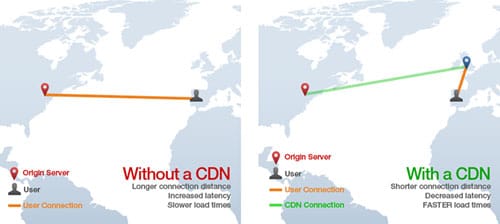 So, here are the best CDN providers to accelerate your website loading. Before going for a CDN service, I would like you to read THESE TIPS for choosing a best CDN provider. But, if you don't have time to read that post, have a look on these short things you should check before buying a CDN:
Network or data centers
Technical support options (Should at least one – Live chat or phone support)
Know your website bandwidth needs
Pricing.
Now, look at the following CDN services that are popular worldwide:
1. MaxCDN
MaxCDN is a content delivery network (CDN) provider, based in Los Angeles, California. I'm taking it on the first because it is widely popular and recommended by most of the professionals. The best thing about MaxCDN, it can easily meet your budget because it is very affordable. Another best thing is that it also gives you a 30 days money back guarantee for all of its plans and if you use 15TB bandwidth a month, then you can try it absolutely free for 30 days and make payment after you satisfied with its service.

One of the most important thing we all should consider before choosing a CDN is the support. We should know about what kind of support the relevant CDN provider offer, I mean what support options they offer!
In case of MaxCDN according to my self experience their technical support is amazing. I never had a chance to complain about their support and the best thing is that they offer my favorite support options – The Live Chat and Phone Support. MaxCDN also offer the email support or ticket submission but I always recommend to use Live Chat support as it is very quick and more effective.
So, with such awesome features, all I can say that MaxCDN is the great CDN provider for every kind of websites to speed up the page loading.
The foremost thing about ClouldFlare which will make you happy is that CloudFlare offers a lifetime free plan that includes fast site performance, board security protection and powerful stats about your visitors.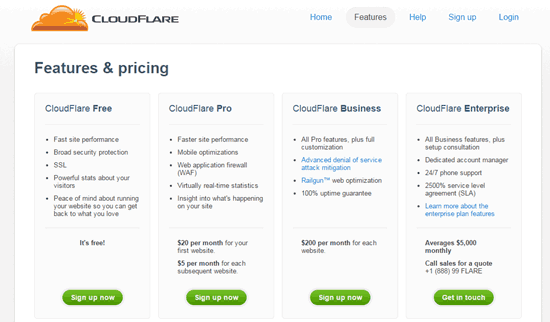 After MaxCDN, CloudFlare is another popular CDN provider that many professionals recommend and has a great number of worldwide users.
CloudFlare can be used by anyone with a website and their own domain, regardless of your choice in platform. From start to finish, setup takes most website owners less than 5 minutes. CloudFlare has many useful features including optimizer, security, analytics, apps and more.
But, friends one thing I don't like about CloudFlare is that it doesn't have my favorite support options i.e Live Chat and Phone Support. So, you can only create a ticket for your any problem but yes they guys reply even faster than others.
Softlayer is an IBM company that offers CDN services by partnering with EdgeCast CDN. Its data centers are distributed across 24 geographical locations. So, the SoftLayer CDN service distributes content nicely where it is needed.
It offers both of my favorite support options (Chat and Phone support). So, in case of support, Softlayer CDN Service is fantastic and I hope whenever you will be in trouble, they will help you in all possible ways.
But, one thing I forgot to tell you about Softlayer CDN which is that whether or not it offers any free plan or trial for new users? So, the answer is NO. They do not offer any free plan for CDN but yes if you're thinking to go for a cloud server hosting, then you can try it for one month absolutely free.
CDN77 is another great CDN provider to accelerate your website loading effectively. In a few easy steps we'll instantly integrate all of your posts, videos, files and images on our entire network and as similar to MaxCDN its advanced dashboard helps you analyze and break down the performance of your websites and apps.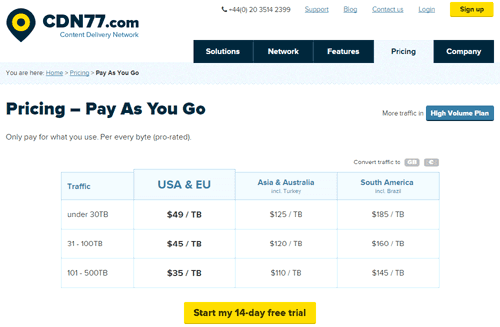 It offers all the popular support options – Email, Live Chat and Phone Support. So, in case of technical support, you won't feel any problem as all the quick support options available.
If you are the person who believe on trying a service first before making payment, CDN77 is your type. In fact, it offers a 14 days free trial so that you can try it before implicate your money in a long term contract.
On the CDN77 official website, you can compare different CDN providers with CDN77 but honestly I found some their details wrong. In all these comparisons, they are only trying to show themselves as a best CDN service than all others.
Read out the review of CDN77 to know in detail.
Rackspace is a managed cloud computing company based in Windcrest, Texas, USA. It offers lots of cloud related services such as Cloud Hosting, Email Hosting, CDN and more.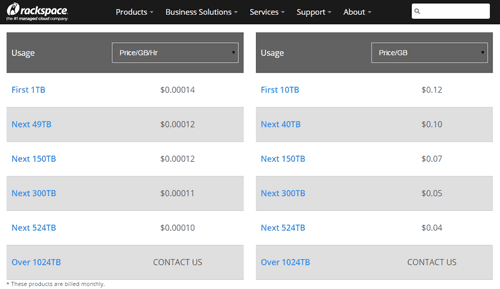 In case of CDN, it doesn't offer any free trial plan, in fact plans are pay-as-you-go and start at 10 cents for your first terabyte of storage and 12 cents for your first terabyte of CDN bandwidth.
Moreover, they also don't offer the Live Chat support but yes they have phone support and you can also ask your questions by posting it to community.
AccuWebHosting is generally a web hosting company which also offer the Content Delivery Network for the website owners to speed up the delivery of content.

The AccuWebHosting team can guarantee that you will not regret signing up for a CDN plan that is user-friendly, incredibly fast, and ready to go.
And the best thing about AccuWebHosting is that you'll be going to get incredible support by means of options like Live Chat, Phone and Email.
CacheFly is also a world level popular CDN provider trusted by many big brands. Their pricing are of course higher than MaxCDN but yes you can try them for one month absolutely free.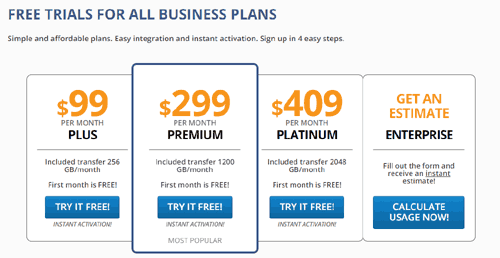 They offer Live Chat support from 9am-5pm CST. You can also submit tickets and you will be response within 24 hrs.
However, it is costly than others but CacheFly promises to deliver your static files (images, video, audio, CSS etc) at up to 10 times faster than other solutions. The company even guarantees 100 per cent network availability or your money back.
Further Reading: Effective Tricks to Make Your Website Load Faster
These are the best CDN providers to speed up your website loading. I will keep updating this list when I find any other worth listing CDN service.