Do you know your website's page loading time directly affects your search engine rankings? According to Matt Cuts, it's one of the over 200 signals they use in determining a website rank.
Generally, for good results and better user experience, the website loading time should be less than 3 seconds. There are some easy tips and tricks that can be used to make your website load in near 3 seconds but have you ever thought how can you speed up your website to load in less than 1 second for optimum user experience and ranking.
Don't worry. In this article, I will tell you the secrets of decreasing your page load time up to 1 second and less. I'm sure, nobody on the web will provide you these tips for decreasing page load time.
Steps to Make Your Site Load in Less than 1 Second
Actually, by using the following steps I decreased my website's page load time to near 1 second. And I hope these tips will help you also to load your site in less than 1 second.
Step #1: Use WP Rocket WordPress Plugin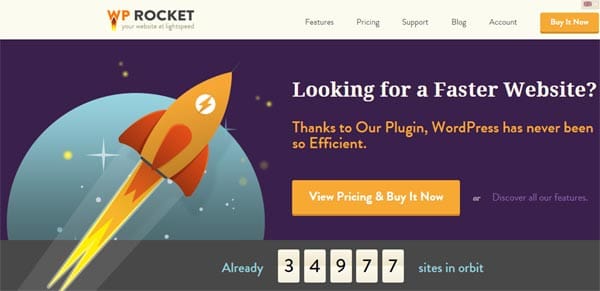 WP Rocket is a premium WordPress cache plugin. It is my secret of website loading speed. But, it's not free to use, in fact you will have to pay for it. There are three different plans – Personal, Business, and Pro. The personal plan opts for 1 site in $39 for 1 year.
Look at some of its important features that you will surely miss in many other cache plugins:
It has a very simple and quick setup
It supports page caching
It has cache preloading feature
GZIP Compression
Automatic Browser Caching
Google Fonts Optimization Feature
It lets you Lazyload your blog's media
Minification/Concatenation
Image Optimization
Defer JS Loading
Cloudflare Compatibility
Lets you easily add CDN
Mobile Detection
Multisite Compatibility
Ecommerce Friendly
Multilingual Compatibility
Developer Friendly
AND MANY MORE…
So, have you ever seen such a great list of features in any other cache plugin? I'm sure no! I tried and tested almost all the popular cache plugins for WordPress and never find such a great list of essential features.
Read: How to Buy, Install & Setup WP Rocket Plugin
After activating and setting WP Rocket plugin to your WordPress site, just check out your website loading speed, and I'm sure you will feel a great enhancement in your website loading speed.
Step #2: Use a CDN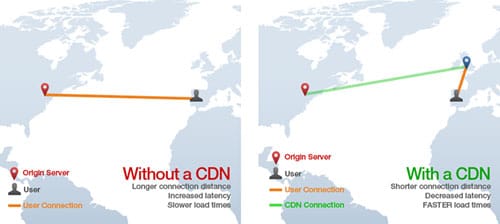 However, you all would know that CDN is very helpful in increasing the website loading speed but using a CDN along with WP Rocket plugin is a different experience. Believe me, it will reduce a lot of your website loading time.
According to me, MaxCDN and Cloudflare are two great CDN providers that I would recommend you. For now, I'm using Cloudflare for my site, as the WP Rocket plugin has a separate Cloudflare setting option. And another good thing is that it's free to use.
Read: Top CDN Providers to Speed up Your Website
That's all guys! Just try WP Rocket WordPress cache plugin along with Cloudflare CDN, and it will extra-increase your website loading speed and make your webpages able to load in less than 1 second.
A Few More Tips to Decrease Page Load Time
Other than this, there are many other tips too that you should be careful of. So, other than the above two methods, you should also focus on the following tips to increase your website speed:
Use GZIP compression to reduce file size (WP Rocket has this feature)
Minify Javascript and CSS
Optimize the images you upload on your site
Don't confuse a browser with too many redirects
Delete and stop spam comments
Clean up your database
Display only the excerpt on the homepage
Remove post drafts and revisions.
That's all guys. I hope these tips will be helpful for you to increase your website loading speed. By using these tips, you will be able to speed up your website in such a manner that it will start loading in less than 1 second of time.