There are hundreds of launchers available on Google Play Store to give your Android phone a different, advanced and cool user interface and fast user experience. Not only that, there are many such launchers also available on Play Store that will convert your Android user interface into iPhone.
So, here I've conjugated
6 best launchers that will turn your Android user interface into iPhone or lookalike
.
Due to the sky-high prices of Apple devices, many people think 10 times to buy an iPhone. So, in this condition, if you own an Android phone, you can experience the maximum of iOS user interface on just your Android phone.
A few days ago, even I also was searching for any medium to make an Android phone look like an iPhone because my 15 years old cousin wanted to use an iPhone but his dad denied his request and told him to wait for sometime. Suddenly my mind turned toward launchers that have the ability to turn your phone's interface and installed mentioed Cheetah Launcher launcher in his Android phone so he could experience iPhone interface in Android operating system without harassing my uncle. 😛
Read Also: 3 Easiest Ways to Transfer Files Between Android and iOS
Here I want to share such launchers with you too, that have the ability to turn your Android phone into iPhone or lookalike. So, have a look and get ready to give your Android an iPhone feel:
This stylish launcher for your Android phone lets you get the feel of iOS 12. It has many icon sets, personalized 3D effects, and unique lock screen to make your Android phone's interface look like iPhone.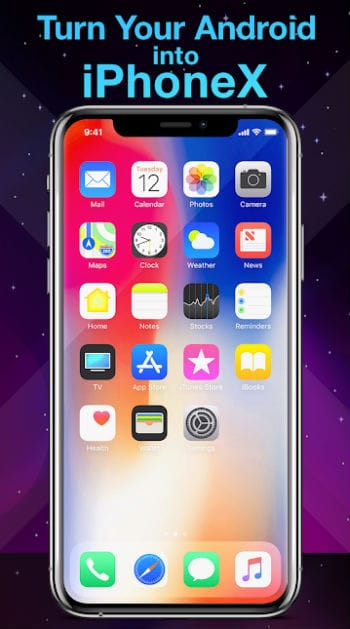 Its simple and flat design, less memory and power consumption brings a faster experience for this IOS launcher. You can also upgrade to its premium version to remove the annoying ads and much more features.
It is another launcher available on Google Play that gives your Android phone an iPhone look. I'm sure that you will definitely like this launcher because it combines the best part of Android and iOS 13 to give you a clean, smooth, powerful user experience.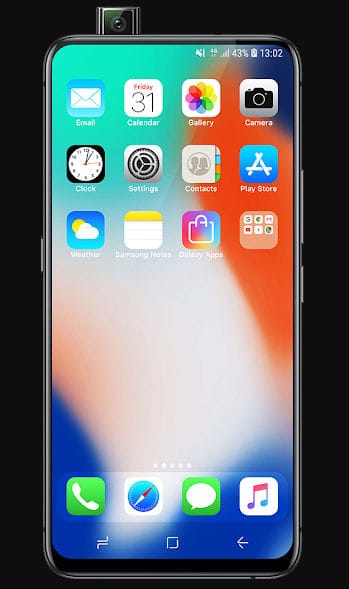 This launcher will convert your Android folders into iOS 13 styled folders and the perfect closing and opening animation. If you don't like the current theme of this launcher, you choose other one from many other attractive themes on its theme store.
This is very easy to use, stylish, fast and lightweight launcher (only 4MB) for your Android Phone which uses the  iOS 12 design. It is the best launcher for Android users who want to experience iOS 12 on Android.
It will let you experience the super speedy and smooth operation by customizing your Android phone to make it look like an iPhone.
4. HI LockScreen
It's the top iOS style locker with parallax 3D effect. It supports iOS7, iOS 8 wallpaper, support custom wallpaper of locker. In simple words, with the help of this app, you can make your Android phone's lock screen just like as iPhone 6 or other iOS models.
It will give your Android an awesome theme and since iPhones are too expensive this is much better choice. It also has some similar things as in iPod, iPad and iPhone. It also let's you access camera even though there is a pin or password.
5. Cheetah Launcher
This launcher will give you the balanced feeling of Android and iOS. The best thing about this app is that it's totally free, with no in-app purchases.
Through this app, you can find the perfect matching iOS 7 theme for your Android device to make it look like a perfect iPhone.
Worth Reading: Free Launcher Apps to Supercharge Your Android
Moreover, it guarantees that it works smoother than system launcher and 5 times faster than other similar launchers while occupying 50% less RAM as compared to the default launcher of your device. It contains many other features like drag and drop of icons, dozens of special animations etc.
6. 7 Launcher Theme
This also a launcher I found along with above ones and is really helpful in turning your Android into iPhone. In fact, its theme will make you feel an iPhone interface in your Android.
There are many wallpapers you can choose from, displays the clean view on HD Android screens and supports all major versions of Android along with Android 4.4.
My Opinion
I've currently installed Launcher 8 HD in my Android smartphone and it's really fabulous. But yes, ads sometimes may irritate you…only if you're connected to Internet. If you don't wanna get disturbed from ads, Cheetah Launcher will be good choice because it is completely free, without any ads. As I've mentioned 6 best launchers to turn your Android into iPhone interface or lookalike, so I hope you will a best one that suites your requirement.