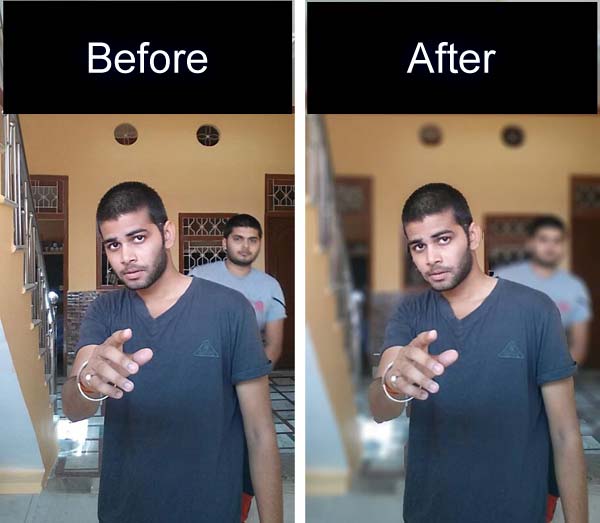 Craze of photography is day to day increasing among youngsters. Nowadays, people are trying different techniques to make their photographs more attractive such as by adding different beautiful effects to photos. You would know blurring image background or unwanted parts in the photograph is the best technique to get more attention or focus toward your photo. So, this article is for all Android users who want to blur photo background in Android but don't know how.
So, the first thing let me tell you that there is no built in feature in Android to blur image background instead you can use apps to make the task done. I mean to say there are many Android apps available on Google play store to blur photo background easily. One of the best apps to blur image background is AfterFocus. So, here I tell you how to blur image background in Android using AfterFocus app.
Blur Image Background Using AfterFocus Android App
It's very easy to use AfterFocus Android app to blur image background. First of all you need to install it from Google Play Store in your Android phone.
Once it is installed in your device, open it and it will let you take photo from you camera or directly open any of your stored photo from gallery.
Now, as soon as you will capture or select any photo from gallery it will ask you choose a method to select your focus area. It has two methods – smart and manual. I love to use smart method because it lets you blur image background magically (automatically).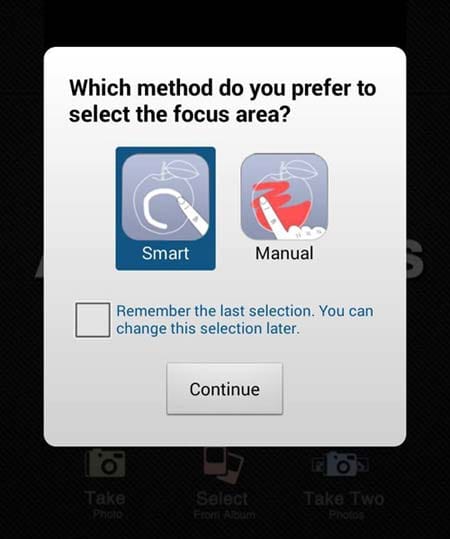 Draw a white line on the desired focus area. This white line means it won't let the focus area blurred.
After this, select the Background in the bottom toolbar and draw a line on the inner part of the background area. This line on background area will be black. Now, finally tap on the following marked button to process the result.
That's it. Now, if you want to increase the blur quantity, you can do so by tapping on blur icon.
Other than this. The AfterFocus app contains too many features such as zoom in/zoom out, adding effects to blurred background photograph, and many more.
So, according to me it's overall a great and free app to blur image background very easily in Android.
FURTHER READING:
If you're still looking for alternatives, here some of my top picks (tested be me) that won't let you wander on play store:
That's all guys. I hope this resource is enough to help you blur your photos easily in Android. The above mentioned Android apps are also good option to blur your image background.