Nowadays people are crazy to post dashing photos and profile pictures on social media places like Facebook, Instagram, etc. But, there're many people who don't have a high-end smartphone or high-megapixel camera to capture appealing photographs. So, for those people, I want to share some of my favorite websites to make photos attractive by adding beautiful effects.
So, by using these websites you can even make your low-quality or unclear photos beautiful and appealing. Some of the websites I'm going to mention in the article will help you do more and more with your photographs such as creating a photo collage, editing photos, making selfies better, etc.
Now, without taking more time, I just move on to the main thing; the websites to add beautiful effects to your photos. Have a look:
It is one of my favorite websites for photo editing and collage-making! I really love to visit this website to give my photographs an extra and final touch. It has lots of tools to edit photos and lots of templates to create photo collages. Not only this, it offers numerous beautiful effects for your photos and selfies to make your photos fresh and attractive for absolutely free.
To add beautiful effects to your photos using Fotor, visit the website first and then click on the Edit a Photo button you will find on the Fotor website.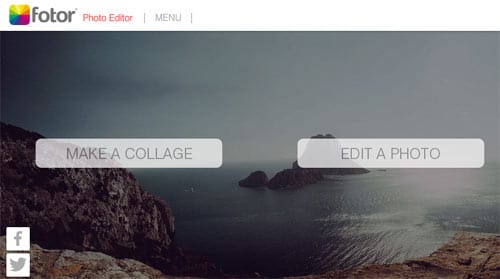 As as soon as you will click on this button, it will ask you to upload a photo from your PC. After uploading photos, the photo editor will open, and here you can add numerous effects to your photo to make it more beautiful.
BeFunky is my other favorite website to edit photos and create photo collages online for free. I many times used this website to add effects to my photos and selfies. I also added cartoon effects in some of my photos using this site.
To use BeFunky's online photo editor, visit the link above and you'll see two buttons – Photo Editor and Collage Maker. Click on the Photo Editor button and you will be able to add lots of beautiful effects to your photos.
It's also the same as both of the above. As you will visit this website and click on the Edit Photo button, it will open the photo editor where you can upload your photo and start editing with lots of amazing tools. It has lots of crazy effects on your photos to make them beautiful and memorable one.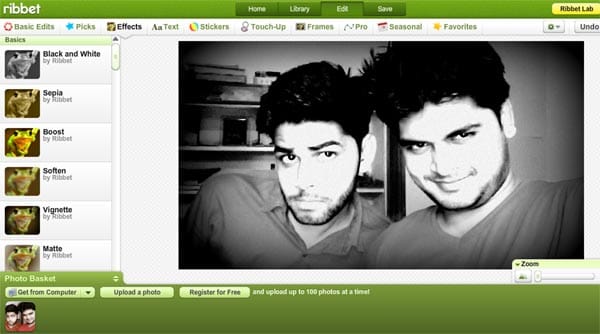 PicMonkey is another website I use sometimes because it contains some special kinds of effects that are rare to find on other sites. On the PicMonkey website, you will have separate options if you wanna edit a photo, just touch up, design something, or create a collage.
So, click on Edit, upload your photo, and start editing. Choose your favorite effect for your photo out of tens of beautiful effects available in PicMonkey editor.
It's another cool and easy-to-use platform to add beautiful effects to your photos and selfies. It helps you make your selfies better by adding lots of pleasant effects.
It is one of my favorite online tools to create memes and smilies. Other than this, I also tried its photo editor to add effects to my photos and found it just awesome.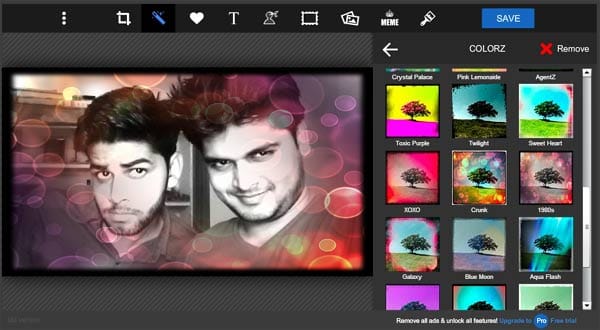 That's All Guys!
That's all friends! These top 5 are my favorite websites to add beautiful and cartoon effects to photos. I tried all of them but mostly I use Fotor, BeFunky, and PicMonkey for photo editing and adding different effects to my photos. Let me know which one you liked the most?
According to my opinion, you should start with Fotor for adding effects because I like all its effects and the clarity of the effects. However, you can also go for others if Fotor image effects are If you feel any kind of difficulty in adding effects to your photos, let me know via comments.