Blogger/Blogspot is a most popular platform to create your free blogs. It is owned by Google. Here, you don't need to think about any perspective (such as hosting, domain charge etc.) for creating a website/blog.
It provides you every facility for creating your blog with a sub domain such as example.blogspot.com where blogspot.com is the sub domain of Blogger. By the way, in this article, I will tell you how to delete your Blogspot blog with a few clicks.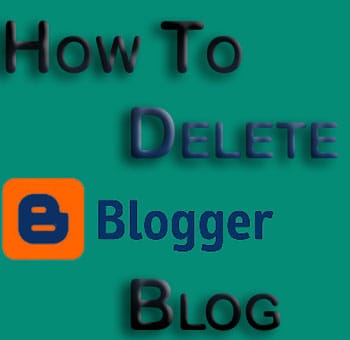 As the blogger provides all the services free of cost that's why anyone can use it for creating test blogs, or for just individual entertainment. So, there may be several reasons to delete your blogger blog such as creating a new test blog by deleting the old one, selected the bad domain name or blog title or just wanna start a new blog on different niche.
So, if you want to delete your blog from Blogger due to any reason, then you can do it very simply with a few clicks. Just read the article carefully.
How To Delete Your Blogspot Blog Easily
Now, I'm going to provide you the simple and instant steps to delete your blog from blogger account. Have a look:
First of all, log in to your Blogger account if you're already logged out. After log in, you'll see a list of your blogs.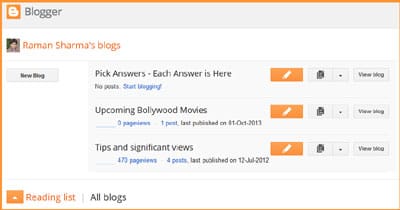 Now Click on More Options button as shown in the screenshot below and select Settings from the drop down menu.
Now, look for Other term inside the Settings. As shown in the following image, just click on Other to see the other settings of your Blogspot blog. Or simply navigate to Settings > Other.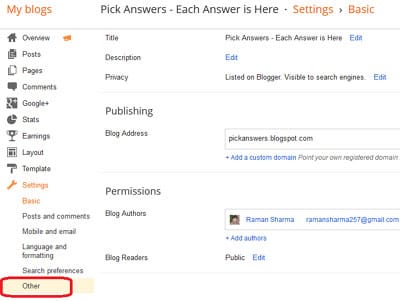 Here, you'll see the option for delete blog. So, Click on Delete Blog for moving to the next step.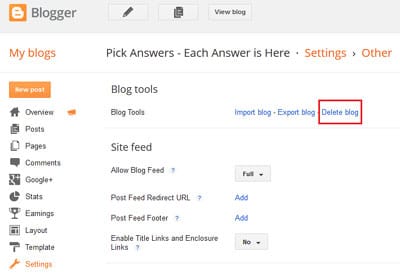 As you click on Delete Blog, a pop-up will raise in front of you. You need to click on Delete This Blog.
More Articles to Read:
That's all, as you click on this button, your blog will be deleted and you'll be redirected to the Blogger dashboard. But still you can restore your deleted blog within 90 days as per the facility provided by Blogger. So, to restore your deleted blog, you need to click on Deleted Blogs on your blogger dashboard and then click on Undelete in front of the blog you wanna restore.