Snapchat is a popular photo and video messaging app for both Android and iOS devices. Its most interesting feature is that senders can set a time limit (approx 1 to 10 seconds) for their snaps and after which they will be hidden from the recipient's device and deleted from Snapchat's server. So, because of its awesome features everyone wants to have this app on their devices. But, due to the lack of Android or iOS devices, many people couldn't get this app. For those people, I came up with an exciting article through which you will be able to use Snapchat on your Windows PC. Yes, guys, this article will guide you about How to download Snapchat on your Windows Computer.
It's very easy to install Snapchat on your Windows PC. You'll feel how easy it is. So, have a look at the following steps and apply each one on your behalf.
Steps to Download Snapchat on Windows PC
STEP #1: First of all, you need to Download & Install BlueStacks App Player on your computer.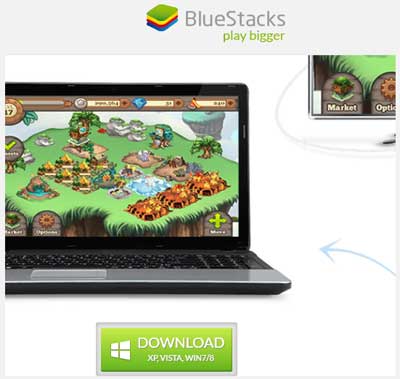 Note: BlueStacks App Player is software that enables you to run Android Apps on Windows and Macintosh Operating Systems.
STEP #2: After installing the BlueStacks App player, search for Snapchat in the BlueStacks App Player Search bar and Hit Enter.
STEP #3: Now, if you're not logged in to your Google account, then it will ask you to sign in with your Google id and password. You'll see the Snapchat app on Google Play. Click on it as shown in the picture below.
STEP #4: After opening the Snapchat app in Google Play, Click on Install. Your installation will start immediately and be completed in a few seconds depending on your Internet speed.
READ ALSO: How to Install WhatsApp on your PC
That's all guys! You can use this app after installation inside BlueStacks App Player. I hope this guide is helpful to you. If you are feeling any problems installing Snapchat, then our comment box is waiting for you.