WhatsApp is a mobile messaging app and actually is available for Android, Nokia, iPhone, BlackBerry and Windows Phone. But, do you know that you can also use WhatsApp messenger in your PC without having any hassle. Before illustrating the steps to install WhatsApp on your PC let me tell you something about WhatsApp Messenger.WhatsApp is a messenger to send messages free of cost (only Internet Pack is needed) by synchronizing with your mobile number. So, you only need to Install it on your Phone.
In case, you don't have phone which supports WhatsApp, then no need to worry. I will tell you a way to install WhatsApp on your PC. Simulate the following steps to Install WhatsApp on PC.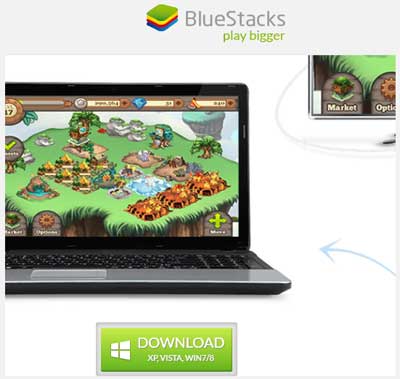 Once you have downloaded and installed BlueStacks app player then you will see a search bar on top right side.
Type WhatsApp in Search bar and Hit Enter.
Now WhatsApp will appear below search bar. Click on it and Download and Install it from Google Play by logging into your Google account.
After Installation you have to configure WhatsApp with your mobile number.
Now open WhatsApp and Select your country.
Now, its time of verification. Enter your mobile number to receive 3 digit verification code on mobile phone.
Type this 3 digit verification code to verify and Type your Name.
That's all! You have done. Now you have successfully installed WhatsApp on your PC. Start adding contacts to your WhatsApp account and enjoy sending messages with lots of fun.