Maybe you would have to work on multiple computers at the same time but it becomes very difficult if you use the separate mouse and keyboard for each computer. Right? So, in this case, you will love to control those multiple computers remotely with only single mouse and keyboard. It becomes easy!
You would be thinking how to sync single mouse and keyboard with two or more computers. So, let me tell you there are many ways to control multiple computers with single mouse and keyboard.
Sync One Mouse and Keyboard with Multiple PCs
Some of the most popular and widely used ways to sync one mouse and keyboard with multiple computers are following.
1. KVM Switches
KVM is abbreviation for Keyboard, Video and Mouse. A KVM Switch is a hardware device that allows a user to control multiple computers from one or more sets of keyboards, video monitors, and mice.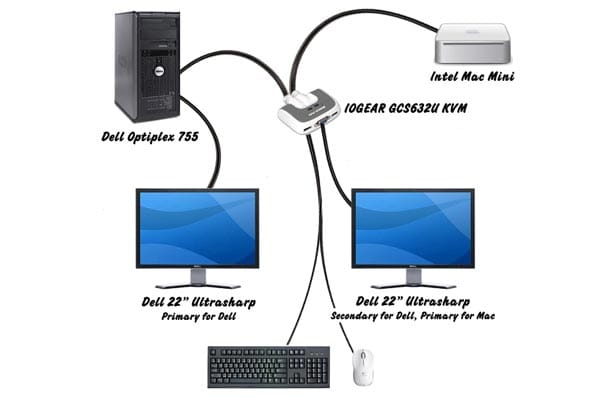 In simple terms, a KVM switch will let you connect the single mouse and keyboard with multiple computers.
KVM switches even make it possible for you share the same set of microphones and speakers with multiple computers. And it doesn't matter whether your computers are running Windows, Mac or a mix of both.
2. Synergy
Synergy is one of the best software alternatives to KVM Switches in order to connect single mouse and keyboard with multiple computers. It's available for Windows, Mac and Linux computers.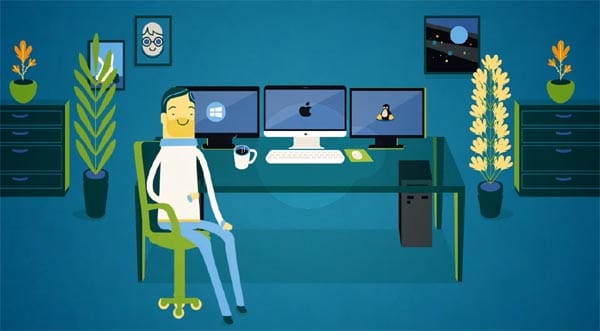 To sync your mouse and keyboard with two or more computers, you will be needed to install the Synergy software on each computer and set the one computer as server, and connect mouse and keyboard with server PC. All the remaining computers will be used as client computers.
Once the whole setup is completed, you can move the mouse on all the computer screens and control all the computers easily with your single mouse and keyboard.
By using the Synergy software, you can even copy the text from one computer to another. And all these tasks can be done very easily.
3. Multiplicity
Multiplicity is another great software alternative to KVM Switch which lets you securely access and control remote computer desktops.
Multiplicity was produced by Stardock but now sold as an independent product from EdgeRunner.
Other than controlling multiple PCs with one mouse and keyboard, it provides lots of amazing features such as Quickly and Securely Drag/Drop and Copy/Paste between PCs, Listen to Audio and Alerts from Multiple PCs through One PC, Lock and Unlock All PCs at Once from One Keyboard and many more.
4. Input Director
The three of above mentioned solutions cost money but this one is absolutely free to use. Input Director is also a software alternative to KVM switches to control multiple computers over a single keyboard and mouse.
It is specially made for those Windows users who have two (or more) computers next to each other and find themselves regularly switching from one system to the other.
Just like as the Synergy and Multiplicity, it is also needed to be downloaded on each of the computers you're wanting to control across one mouse and keyboard, and by making one computer as server the remote connection can be established.
More Articles to Read:
Conclusion
These 4 are most popular methods to sync one mouse and keyboard with multiple computers. KVM switches are mostly used at homes and small offices, whereas Synergy or Multiplicity like software tools are being used by the biggest brands of the world to manage their computer systems.
In case if you can neither afford KVM switch nor its paid software alternative like Synergy, you may use Input Director as it's free and very easy to use.
I hope you will find these (1) hardware and (3) software solutions to control multiple PCs across single set of mouse and keyboard useful and helpful to you.
Let me know your thoughts; which one you're going to use to sync your mouse and keyboard with multiple computers you use at your home/office.