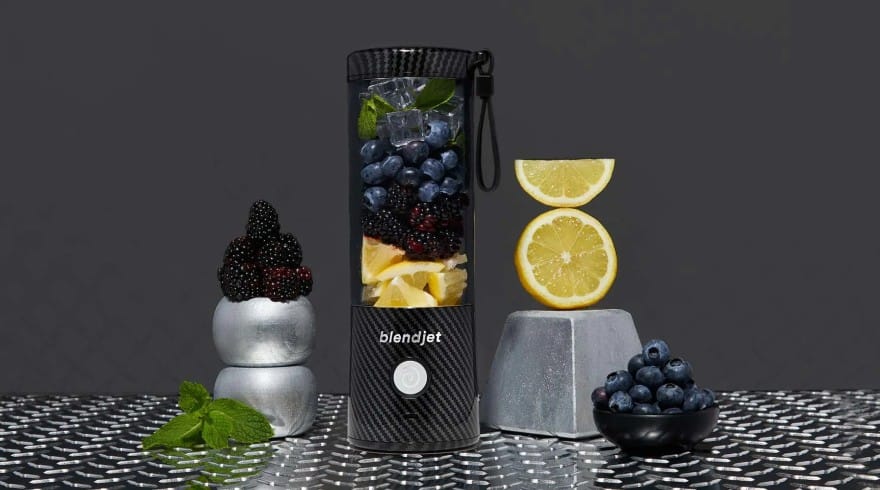 Every year we face a record-breaking summer season beyond the previous years. What is worse is that we can't change the way we live, work, and enjoy. Only because of this unbearable summer we can't avoid going outside, working, traveling, and many more necessary things.
However, it is not possible to control the environmental heat. You can do something that can help you stay cool. But what is that? No worries, I am here. I will let you know about some helpful summer gadgets. A lot of tech and non-tech gadgets are there in the market that can make you pleasant during this summer season.
Today, in this blog post, you will get to know about 10 portable summer gadgets that help you stay cool. Interestingly, all these gadgets will let you go outside, travel, and enjoy during the summer. So, let's know about each of them.
10 Portable Summer Gadgets That Help You Stay Cool
Here's the list of 10 portable summer gadgets that help you stay cool. Check out the gadgets one by one and pick suitable gadgets to make this summer season more enjoyable without avoiding anything.
1. USB Fan
USB Fan is the smallest portable summer gadget. It is a two-wing fan with a small motor and an attached USB cable, which gets power from a laptop, computer, or any USB socket. It is a quite useful gadget while you are working on your laptop or PC.
You just have to put the USB in the socket and then the fan will start to blow the air. It is a practical summer gadget to use. Moreover, you can also use it on your phone with the help of an OTG cable.
2. Solar Powered Car Ventilator
Inordinate high temperature in the car during summer is the most common problem. By mistake, if you park your car outside in the sunlight, your car will get extremely hot in only a few minutes. And it takes 5-10 minutes to get back to normal after turning on the AC.
This gadget will get you out of this irritating problem. The solar-powered car ventilator exhales the heat from inside and inhales the fresh air from outside. That's how it maintains the normal temperature in your car. The gadget work on the solar power systems, so you don't need to charge it.
Well, multiple solar-powered car ventilators articles are available in the market. If you are interested in buying this gadget, you can consider the kush Car Ventilation Fan, Electroprime 3X Solar Car Ventilator, or Tonquu Solar Powered Car Ventilator.
3. Neck Fan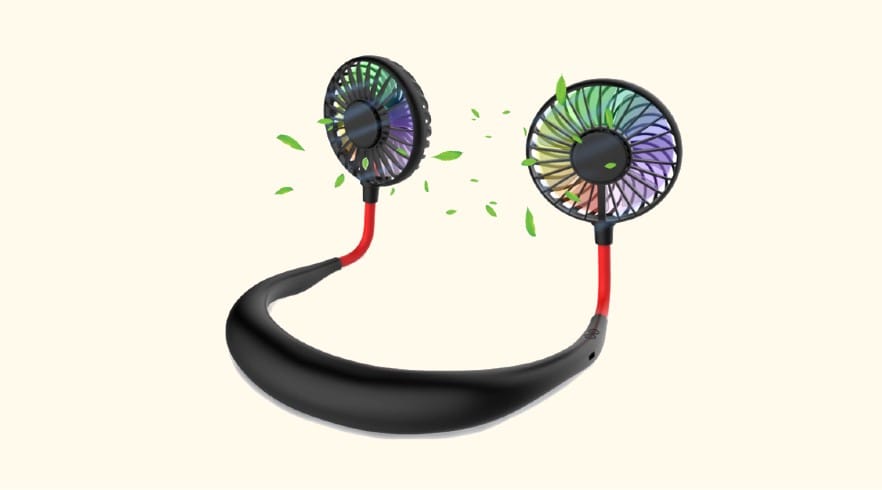 The next portable summer gadget is the Neck Fan. You may wonder what the neck fan is. It looks like a headphone and is worn around the neck. It keeps blowing the air around the face and the neck. And you can easily carry it anywhere.
It has a rechargeable battery that gives around 10 hours of backup. Nevertheless, some of the best Neck Fans are Verat USB Neck Fan, Vagau Hand Free Fan, and Electro Sky Portable Neck fan.
4. Cooling Jacket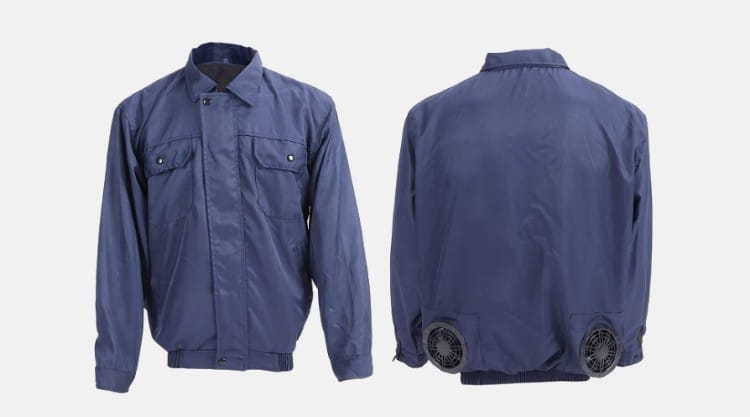 Maybe it sounds like a new concept for you but, it is quite impressive. Jackets having ventilation fans or any other cooling liquids are cooling jackets. These jackets have an in-house rechargeable battery that keeps the ventilation running.
Well, the jackets are well enough capable to keep your body temperature 5° less than outside. You can put on the gadget while going outside, it will keep your body cool. Some of the best choices for a cooling gadget are Fabater Air Cooling Jacket, Socialme Air Conditioning Jacket, and DILW Air Conditioning Jacket.
5. Rechargeable Juicer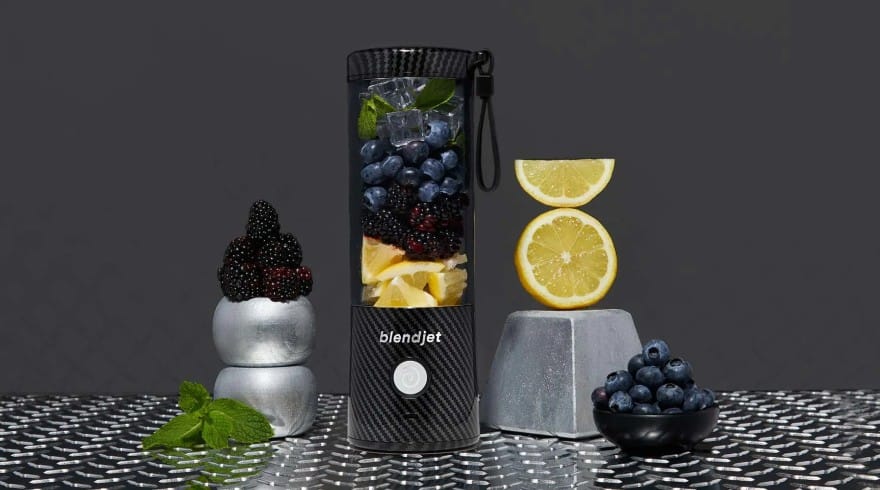 Who doesn't love to drink juices in the summer? I mean, we all love to drink juices in summer. And juices only mean to be fresh. Most of the time we have to avoid juices when we are away from home because of staleness. To get rid of this problem, you should try rechargeable juicers.
These are portable juicers that can be carried out easily. No more need to avoid the juices because, with this gadget, you can make the juice when you are outside of your house. Some of the best rechargeable juices are TIMESOON Portable Electric USB Juice Maker, ROYAL STEP Portable Blender, BlendJet Portable Blender, and InstaCuppa Portable Blender.
6. Portable Misting Fan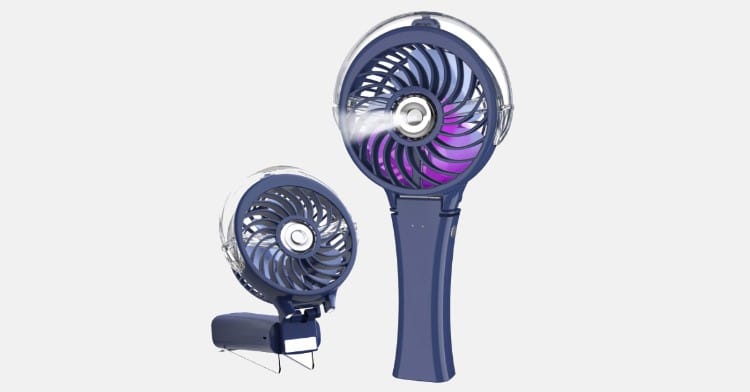 Similar to the normal fan. But, Misting fans mist the water droplets with air through very small vents. Misted water drops the temperature and cools the environment quickly. However, mostly, this is usable in enormous areas but, you can use portable misting fans for your use. You can carry it when you go outside or travel somewhere.
Some of the best portable misting fans are Larktale Portable Misting Fan, HonHey HandHeld Misting fan, and Worldcare Misting Fan.
7. Mini Refrigerator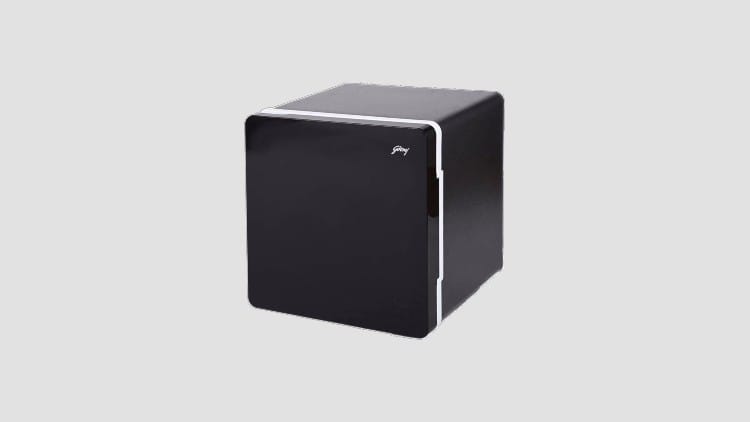 Like its name, it is a small-sized fridge that can be carried easily. If you are planning a trip with family or friends, it will be a useful gadget for your trip. You can set the mini-fridge in your car and store your beverages and food items in it during your trip.
Nevertheless, if you are going to buy one you can consider some of the best choices like the Godrej 30L Qube Personal Cooling Solution, LG Mini Refrigerator 45L, and Ollies 7.5L Mini Car Refrigerator.
8. Floating Cooler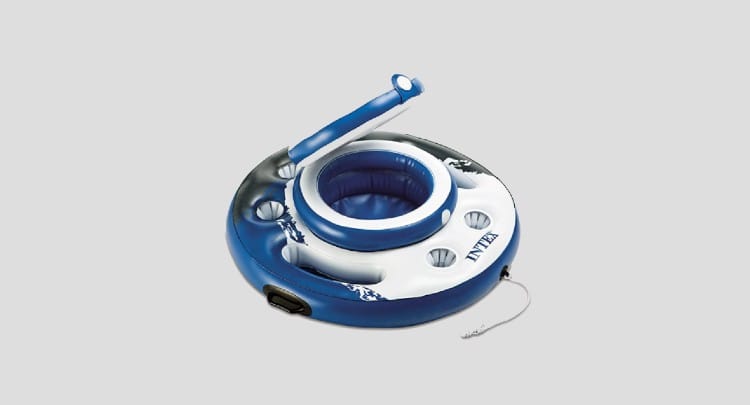 Do you miss having drinks while swimming? If yes, then let me tell you that you can enjoy your chilled drinks in the swimming pool with the help of the Floating Cooler. Basically, it is made of a shaped structure that can float on water. First, you have to put some ice in the floating cooler and then put your beverages. It will keep your beverages ready to drink.
Bestway 43117 Floating Cooler, Intex Mega Chill Inflatable Cooler and The Big Bobber Floating Cooler Fun 12/Can are some of the best floating coolers.
9. Portable Mini AC
After facing this kind of summer, it has become a necessary thing to have a portable mini AC. It is a desktop-sized mini AC that is, mostly, used for personal cooling and small size area cooling. And the best thing is you can carry it here and there according to uses.
Some of the best portable mini AC are Vozica Air Go Arctic Air Portable 3 in 1 Conditioner, Divera Go Arctic Portable AC, and Trendy Retail Portable Mini AC.
10. Helmet Cooler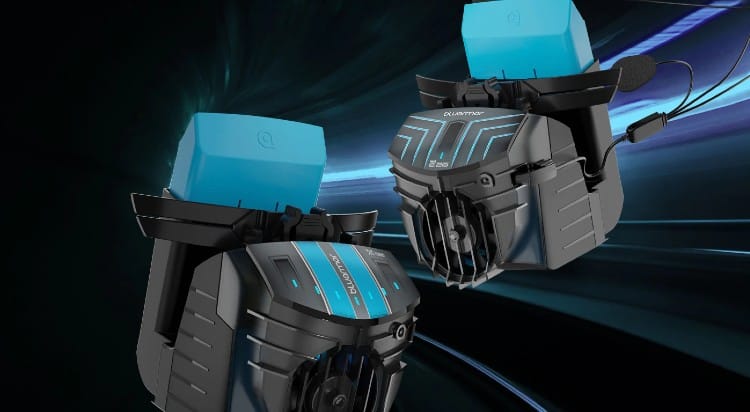 Can you imagine riding a bike in the summer while facing high temperatures and heat waves? It will not be an exaggeration if we say it is next to lethal to ride in summer. But you can make it fairly pleasant by converting your helmet into an AC helmet.
Yes, you heard it right. You can make your helmet an AC helmet. With the help of Helmet Cooler, you can do it. You have to attach the Helmet Cooler with your helmet to convert it into an AC helmet. It will decrease the inside temperature up to 15°C than outside. Probably, BluArmor is the only Indian company that provides helmet coolers in India. You can check it out if you are planning to have one.
So, this is the list of 10 portable summer gadgets to help you stay cool. Hopefully, you will find these summer gadgets helpful for you. Moreover, if you found any of the listed gadgets useful, you can buy that particular gadget online from any online shopping website or from your nearby store.