iPhone is very costly that everybody can't afford! So, it's your prime duty to provide extra security to your iPhone to save from different situations and disasters. As we all know that dropping the smartphone from our hand is very common accident which take not more than a second, and if it falls in the water or dust, there is a chance of full damage of the phone. So, to save your phone from such conditions you should buy a best waterproof or shockproof cover for your iPhone.
Don't worry if you're feeling difficulty to find a best waterproof case for your iPhone because here I will help you in this regard. Here I collected THE TOP 10 WATERPROOF AND SHOCKPROOF COVERS to provide an extra layer of security to your iPhone.
Waterproof and Shockproof Covers for iPhone
Following are the top 10 best selling waterproof and shockproof covers for your iPhone:
1. iPhone 6 Case – nüüd
It is one of the best and my favorite case for iPhone. This iPhone cover is waterproof, dirtproof, snowproof and shockproof.
MUST SEE: Gadgets To Make Your Mobile Waterproof
2. Hitcase PRO for iPhone 6
Hitcase PRO is a 100% waterproof, shockproof, and mountable case for the iPhone 6 that takes your pictures and videos to a creative new place. Its performance lenses and versatile mounts let you fearlessly share your life with the world.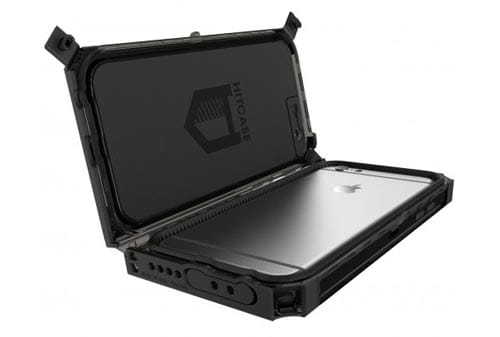 3. LifeBox iPhone5 Case
This waterproof. shockproof, dust proof, crash proof and snow proof smartphone cover provides an ultimate protection to your iPhone 5 and 5S.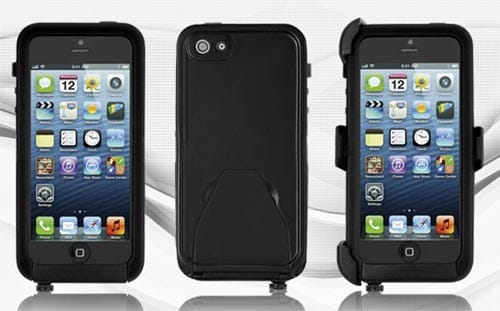 4. DryCase Smartphone Case
It is is a waterproof and dust resistant smartphone but might not be shockproof. Also it is not specifically made for iPhones, in fact you also put any smartphone inside it.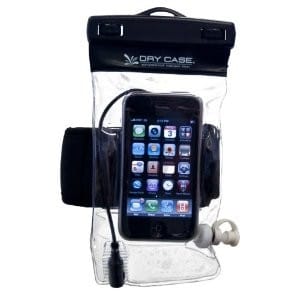 RELATED: 10 Amazing Waterproof Smartphones
5. Vansky Universal Waterproof Case
This case is not specially made for iPhone models but can also be used for Windows phones, Samsung Galaxy smartphones and other Android phones. It's completely waterproof and dust resistant cover for your cover.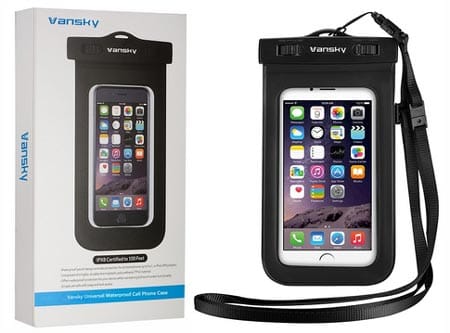 6. Catalyst Waterproof Case
Catalyst Waterproof Case is an iPhone 6 black and space gray waterproof cover to protect the iPhone in rainy season. Other than this, Catalyst has a good collection of waterproof covers for iPhones, tablets and laptops.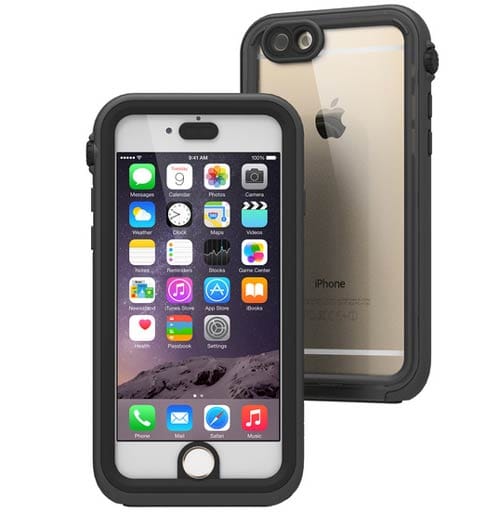 7. Lunatik Aquatik Case
It is another fully waterproof and dust proof cover for iPhone 6. It is very easy-to-pocket and very snap in design. It has an advanced level of protection through case and membrane seals capable of keeping out water and dust.
RELATED: Waterproof Gadgets To Enjoy Monsoons Fearlessly
8. Griffin Survovar All-Terrain
This water-resistant and shockproof case comes from a big name manufacturer you can trust. It protects your phone from 6.6-foot (2 meter) drops onto concrete.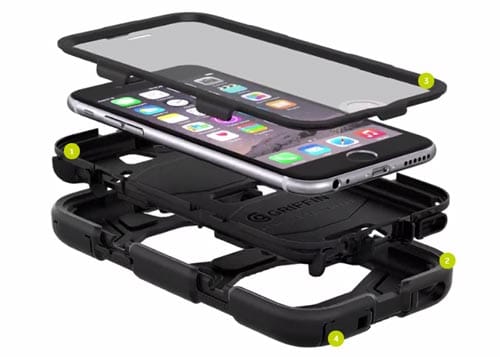 9. Bubbleshield Waterproof iPhone Case
Bubbleshield Waterproof iPhone case can also be a best choice as a protection from dust and water for your iPhone. The BubbleShield is certainly waterproof, but it is also sound-permeable and photo-ready.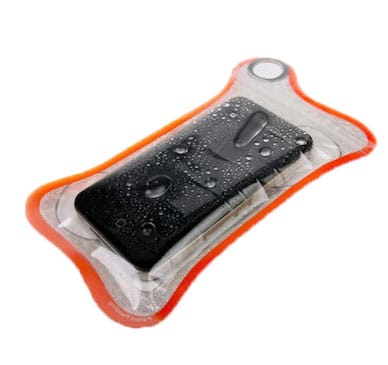 10. aXtion Go for iPhone 5
aXtion Go is a waterproof, dust proof and shock proof cover for iPhone 5. It's a rich and stylish case to provide a strong protection to your iPhone.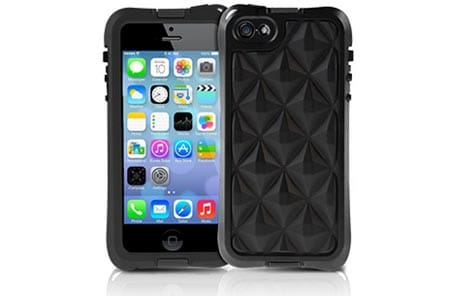 READ ALSO: What to do When Your Phone Falls in Water
These are the top 10 waterproof, dust resistant and shock proof covers for Apple's iPhone devices. So, which one you're going to buy for your phone?